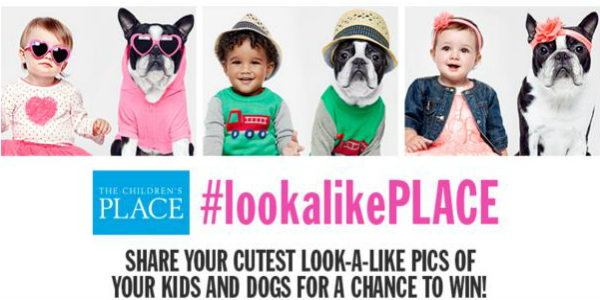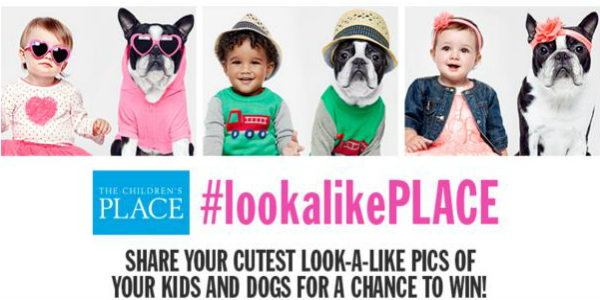 Look-A-Like PLACE Sweepstakes (Win Children's Place $50-$250 Gift Card)!
Hurry and enter in the Look-A-Like PLACE Sweepstakes before 2/23. An Instagram account is required, because you need to follow @childrensplace and post a look-a-like photo of your dog and child to their account and include #lookalikePLACE in the comments.
You can win a $50-$250 gift card to The Children's Place. Let us know if anyone wins, we love to hear from our readers.