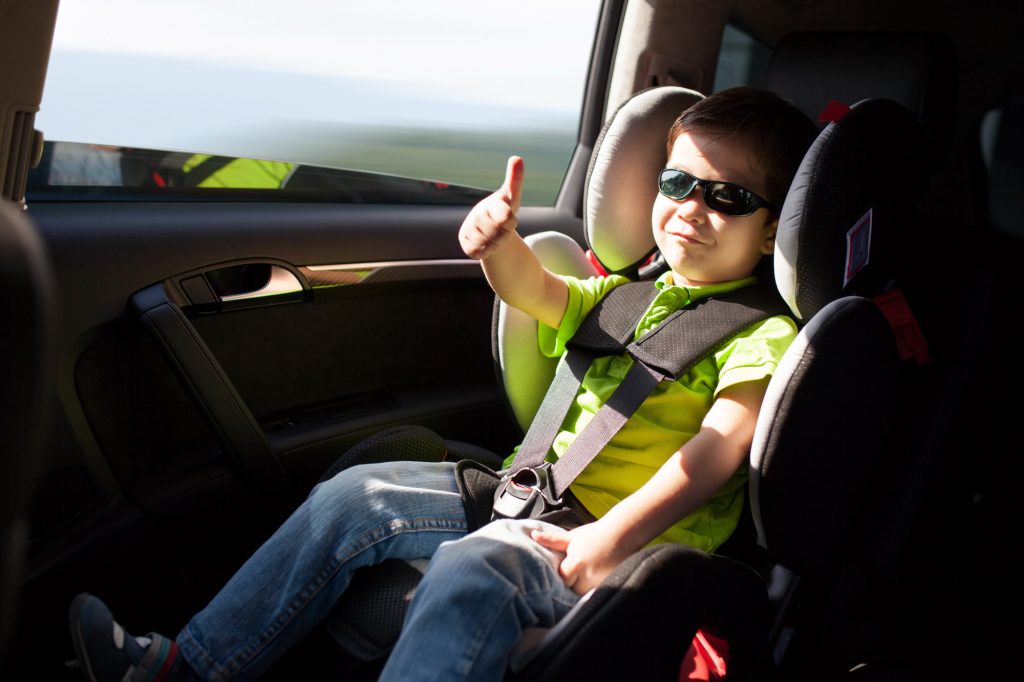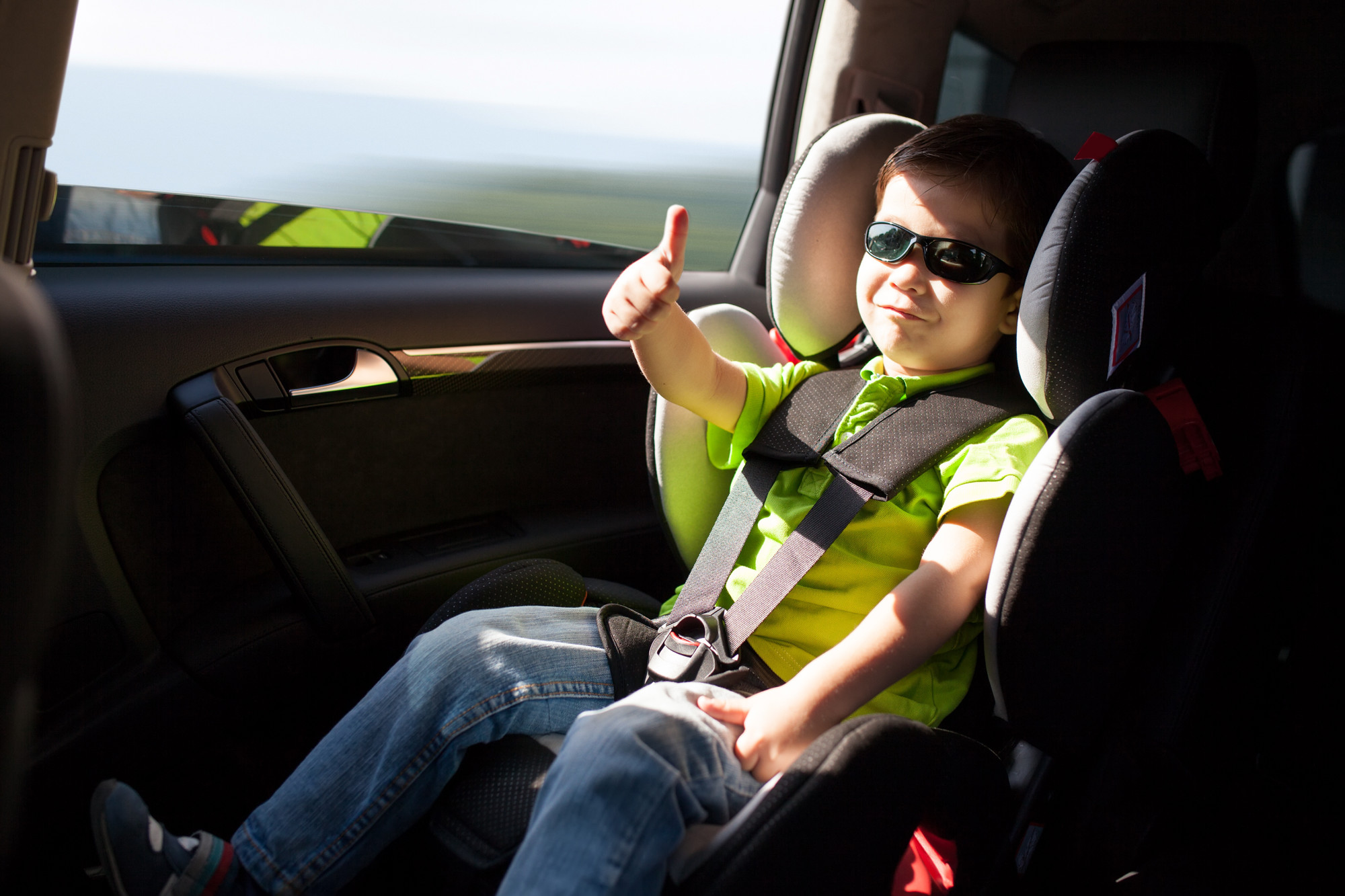 Do you plan to take your little traveler on an epic adventure to learn about new lands?
No matter how long your voyage may be, safe travels depend on making arrangements for a child. Of course, traveling with a child means keeping them safe, calm, and comfortable for the duration of the trip.
Wherever you may travel, ensure you bring along the best travel car seats for your little one. An infant or child car seat can make all the difference for an extended or emergency trip.
Read on to learn how to choose a great child car seat for your travel experiences.
Evaluate Car Seat Age/Weight Requirements
When it comes to selecting the right travel car seat for your little one, it's important to consider car seat age/weight requirements. Knowing the weight or age of a child is key to finding the correct car seat. While most infant and convertible car seats accommodate children up to approximately 35 to 40 pounds and 45 inches, booster seats can be used for children who have outgrown their car seats.
It's important to note that many booster seats come with their own unique height and weight restrictions, so make sure you read the instruction manual before purchasing. In addition, it's a good idea to have your child fitted for a car seat at a store that specializes in car safety and car seat installation. This way, you can ensure you have a correct seat before taking your children out on the road.
Research Safety Ratings
Car seat safety ratings allow parents to evaluate the level of protection a seat provides. Using a combination of crash test results and other evaluations, car seat safety ratings provide an overview of a car seat's safety and features. Many organizations rate car seats, and safety ratings can range from "Basic" or "Poor" to "Best" or "Excellent."
The federal government and Consumer Reports are two of the most recognized organizations offering these ratings. The National Highway Traffic Safety Administration evaluates car seats for their overall crash protection and overall quality.
Safety ratings can help parents determine which type and brand of car seat is the best option for their child. Conduct research on the safety ratings of the car seat model you are considering. Keep in mind that more stars mean that the car seat is more highly rated.
Consider Features
When shopping for a travel car seat for your little one, there are key features to consider to make the best selection. These features will provide your little one with the support and comfort they need for a safe and enjoyable ride. Here are a few features to consider.
Side-Impact Protection
Side-Impact Protection is a feature found in many car seats that protects your child in the event of a side-impact collision. It typically consists of extra padding on the inside of the seat and reinforcement in the structure.
Additionally, the harness straps should have energy-absorbing pads and adjustable head support to reduce the force of the impact on your child's neck. Make sure all of these features are as a single unit, so you don't have to purchase additional components. 
Adjustable Headrest
Having an adjustable headrest allows you to adjust the height and angle of the car seat headrest. This ensures that it fits your child's height and prevents their head from bobbing back and forth when they doze off.
It can also help maintain proper posture while riding. This reduces fatigue and helps your little one to stay alert and focused on the journey.
Adjustable Straps
Adjustable straps are a great feature to consider when choosing a travel car seat for your little one. They allow you to customize the safety features to fit both your child and car perfectly. These straps provide a secure fit as your child grows, allowing you to adjust the length of the straps as your child gets older.
They also allow you to make sure the car seat is positioned correctly in the car. This makes it a safe and comfortable fit for your child. They also ensure that your child is held securely in the seat while the car is in motion. 
3- Or 5-Point Harness
A 3- or 5-point harness is a common feature in child car seats. It consists of straps that connect the child's body to the car seat at three or five points: two at the shoulders, two at the hips, and in a 5-point harness, one at the crotch. The purpose of the system is to securely restrain the child's body, dissipating forces in the event of a crash, thereby mitigating potential injuries.
Proper installation of the harness is essential to ensure the child is properly restrained. Different car seat styles have their own installation instructions, but in general, the 5-point harness should be snug against the child.
The shoulder straps should be at or slightly above shoulder height and the chest clip positioned at the sternum. The 3-point harness can only be used rear-facing, while a 5-point harness is necessary when the car seat is switched to forward-facing. Both are effective and safe ways to protect young passengers in the car.
Cup Holders
Your little one might be demanding or enjoy a drink or snack during your travels. Having cup holders included in their car seats will provide easy access for them to drink without making messes due to reaching for something that's too far away.
There are several car seats that offer cup holders, some with two and some models even with three holders specifically made for sippy cups with straws. Be sure they are deep enough to hold the cup stably and keep the contents inside, rather than spilling out.
Washable Covers
These types of covers are so essential because they can be easily removed and washed at home. This allows your car seat to stay clean and free from germs. They can help reduce the spread of bacteria and other germs, plus they allow for easy changing of your car seat's appearance and color depending on your mood or season.
They also come in a wide variety of styles and designs to match your taste and style. For parents on the go, finding a car seat with durable and easy-to-clean washable covers can be a great plus.
Comfortable Ergonomic Design
A comfortable ergonomic design takes all the curves of a child into consideration to provide superior comfort and safety. The ideal car seat should be lightweight, adjustable, and fit snugly in the car while also providing ample support. Providing the utmost comfort and promoting good posture can help reduce fatigue and improve air circulation.
Look for features like lightweight material and lumbar support. The seat should be able to recline to give extra support and comfort when your child is not supervised by you. With a supportive and comfortable design, you can give your little one safer and more enjoyable car rides.
To help you make the right choice when it comes to features, check out UPPAbaby MESA. It is one of the best travel car seats available and is sure to keep your child safe and secure on all your adventures.
Determine Compatibility with Your Specific Vehicle Model
One of the most important things to consider is compatibility with your specific vehicle model. A quick internet search should give you an overview of the car seat models that are suitable for your car make and model. You can also review the vehicle's owner's manual to identify the appropriate car seat compatible and what type of seating positions are available. 
Familiarize yourself with the installation instructions of the recommended car seat, including how to secure the car seat using the vehicle's tethering system and how to properly adjust the harness straps. Ask questions of the seller online or at the store to ensure you choose the best car seat for your little one.
Consider Your Budget
Evaluating your budget is incredibly important. Consider safety ratings and features that are essential to you. Compare the features, prices, and safety ratings to make an informed decision.
Don't just settle for a less expensive car seat just because your budget is tight. Always look for the best seat for your budget range. With proper research and comparison of different types of car seats, you will find a safe and perfect car seat for your little one that fits your budget.
Read User Reviews
User reviews provide insights about a product from fellow buyers that is necessary to make an informed decision. The reviews include not only opinions but product specifications, features, and ratings in comparison to similar products that could be otherwise overlooked when using traditional methods of research.
Many reviews provide photos of the car seats and testimonials from people who have bought and used the product in their travels. This provides a clearer picture of the type of quality and comfort of the car seat. This can also address any questions or hesitations one may have. 
Getting the Best Travel Car Seat
Traveling with children can be an adventure. To ensure safety, choosing the right car seat is essential. Be sure to determine the best travel car seat based on your child's age and weight, as well as the type of vehicle you are using.
With these tips, finding the perfect car seat is easy. Take your time to evaluate your needs and research different possibilities to choose the one that fits you and your family best.
Ready for more parenting tips and advice? Check-in with the blog often for some valuable insights!
Anything to Add? Leave a Comment!