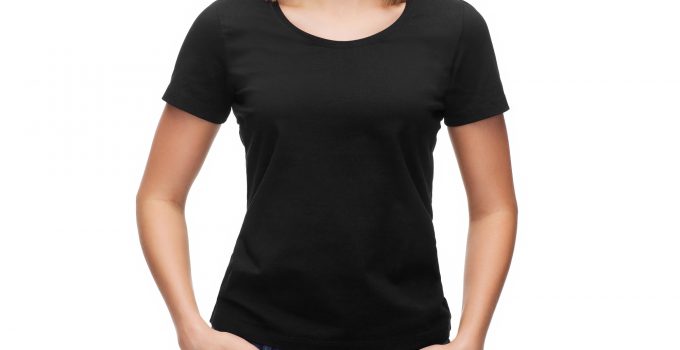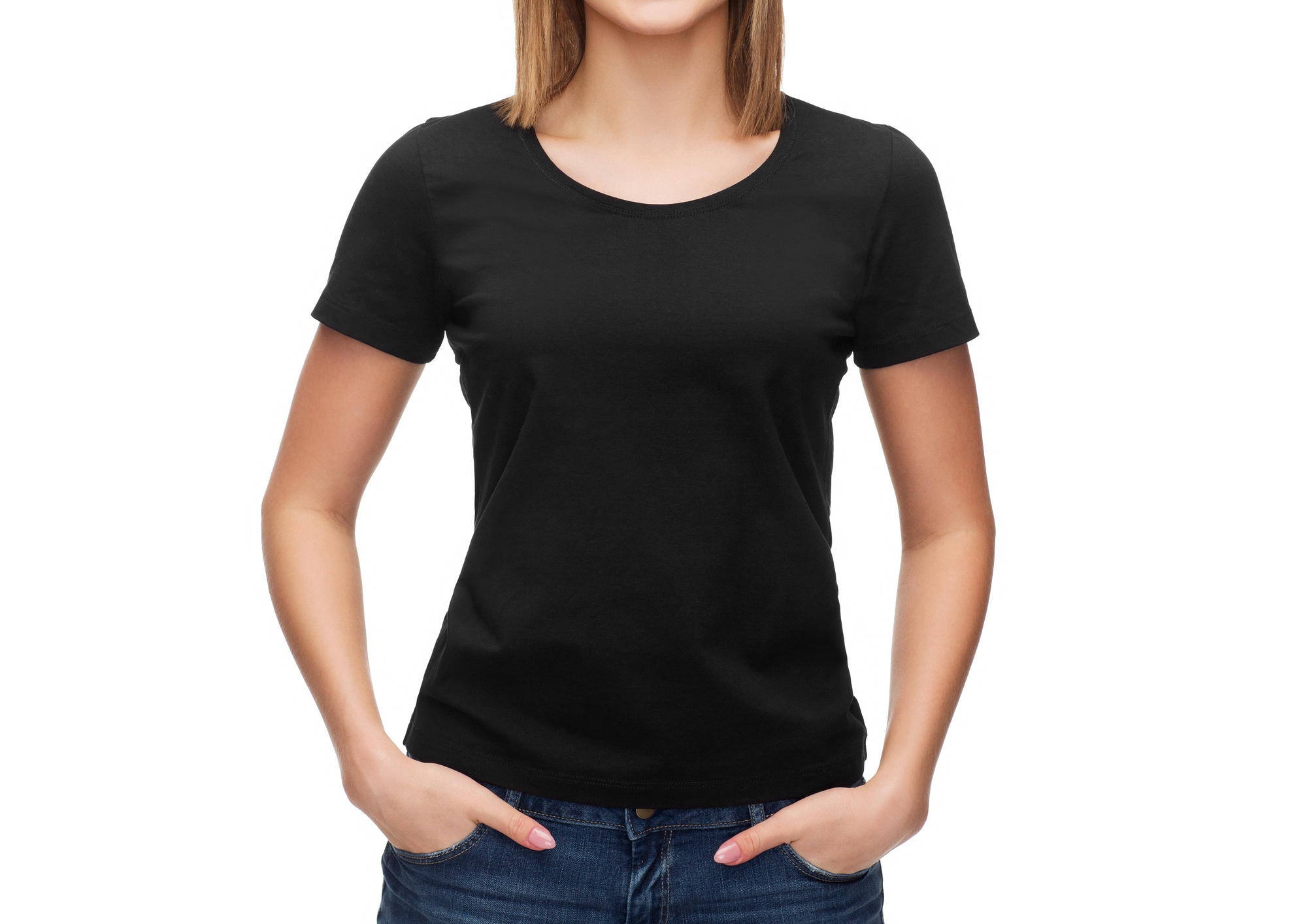 The classic, basic white t-shirt will never go out of style.
If you are someone who constantly throws on a t-shirt then you've come to the right place.
In this article, you'll read 7 cute ways to wear a TShirt anywhere!
1. Cute Ways to Wear a TShirt Include Tucking It Into High-Waisted Jeans
Mom jeans are totally on-trend right now. Have you seen stores start to develop high-rise jeans that were once cool back in the 80s?
The return of the mom jean has begun to transform how women style jeans today. The high-waisted denim trend continues to thrive in places like Madewell and Topshop where they offer quality jeans for under $150.
Elevate your look right now by embracing the simplistic fashion behind a T-shirt and jeans. The high-waisted cut is simultaneously flattering on any body type and a great way to show off your womanly figure.
Browsing through popular sites like Tumblr and Pinterest are just what you need to do in order to find inspiration to rock the high-waisted jeans this year. Learn more about trendy fashion looks because fashion constantly changes over the years.
2. Wear a T-shirt Under Overalls While Gardening
Another trend hitting the fashion world is overalls.
From stark white overalls to ripped ones, you can easily find them at places such as Old Navy for under fifty bucks.
The overalls you find should be form-fitting and comfortable with just enough stretch for you to be able to move around freely. Add a simple T-shirt underneath your new overalls for a stylish take on this boho-inspired piece.
It's also a creative idea to put on a punchy pop of color underneath your dark-wash denim overalls to bring some life to your look. Find a red, navy, or even teal t-shirt to wear under your overalls this summer to fit right in with all the cool kids.
Overalls look appropriate when you are out in your garden fixing up your new spring plants, but you can also wear this trend out to the movies with your kids.
3. T-shirts At the Office
Sure, you can definitely pull off wearing a T-shirt to work now!
Of course, it's all about balance where choosing the right T-shirt to style for your office job. Find a vibrant T-shirt in a pattern you love and pair it with appropriate slacks or a mid-length skirt for the perfect office look.
If you work from home you don't need to worry about what you wear at all! However, most people work regular 9-5 jobs where they sit in an office setting.
T-shirts don't have to be reserved for the weekends any longer. A lot of offices are embracing a more traditional approach that requires employees to have certain days where they are free to wear what they want.
Take this time as an opportunity to dress down and see what works for your lifestyle to feel less stressed, too. You probably don't want to feel stuffy in an obnoxious boxy top, so browse through your mall to look for a cute new cotton T-shirt that seems ideal for work time.
4. T-shirts and Leggings are Perfect for Running Errands
One of the best combinations is T-shirts and leggings.
While enjoying time out with your girlfriends, pulling up a cozy pair of leggings can feel so nice after a long day of office wear.
Leggings and T-shirts go hand in hand nowadays. Loungewear has become a normal part of our lives. Sports leisure thrives in American culture at the moment. Just think about street style and how it has evolved over the past few years.
Did you know that the huge athleisure trend is now how we describe a mix of athletic clothing and normal clothing? This trend continues to show up everywhere. Designers are taking this trend to heart and putting their own twist each season.
5. T-shirts and Denim Skirts
Fashion-oriented brands are also releasing new takes on the classic denim skirt trend.
From jagged edges to scalloped hemlines, denim skirts are also making a major comeback in 2018.
Pairing a light wash denim skirt and a basic T-shirt makes you look effortlessly chic while you show off exactly how to wear a shirt for the summertime.
6. T-shirts with Logos are Back in Style
Have you seen models and celebs rocking Tommy Hilfiger, Gucci, and even Levi's logos across their chests these days?
Flaunting designer logos was once a method to show off status and now it's back in style one more time.
Logo designs are returning to brands in 2018 as they increase in popularity with exposure from the hottest style icons of the decade, Kylie Jenner, and Gigi Hadid.
Wear your own version of this trend by finding the right logos to show off in a fresh take.
7. T-shirts for Pajamas
One final style tip for embracing the simplicity of how to style tee shirts involves your bedtime routine!
Slip into a cozy T-shirt for the night in order to feel well-rested in the morning. There's something about wearing a worn-in tee that feels like home for a lot of people.
You can also borrow your boyfriend's super over-sized T-shirt to wear to bed, too. If you are in a long-distance relationship, you should feel connected to your partnership by sharing your favorite unisex clothing with one another.
T-shirts are a great way to think about your loved one right before you doze off at night and make for comfy pajamas.
Looking for More Style Tips in 2018?
These seven cute ways to wear a T-shirt will inspire you to go to your closet and reconsider how to style your favorite worn-in shirts!
You need to check out the rest of our blog page to discover more beauty and fashion style tips right now.
We also offer tons of money saving advice so you can focus on balancing a happy family life by earning your own living as a hard-working mom.
Be sure to follow along with us over on our Facebook page where we love to post daily updates to show you how to start living a frugal life!