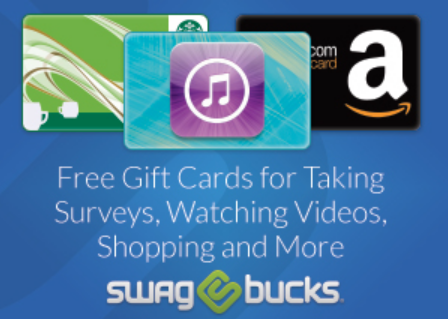 As a homemaker, I have always tried to find ways that I can help earn extra money from home. My biggest expense each year for my family is Christmas. I have a big family, so I like knowing I don't have to worry about how to pay for presents each year, since I use Swagbucks to help pay for it.
I earn Swag Bucks by watching videos, taking surveys and shopping online. I redeem my points to buy gift cards for my family to use. I can redeem Walmart gift cards for my Dad, Target for my Mom, iTunes gift cards for my nieces and I love to redeem Amazon and shop on Amazon for free! It's a great way to buy the presents I need, and I earned them all on Swagbucks. The best part is it is completely and 100% FREE to join!
What exactly is Swagbucks? First a Swag Buck is like a point. You collect enough bucks to earn rewards in their reward store. You can earn gift cards like Amazon, Walmart, Target and more! I love to lay in bed at night and do offers and watch videos from my phone before going to bed. As you watch videos, your meter will increase. Once it reaches 100%, you'll get 3 Swag Bucks. You can earn up to 150 a day! It's relaxing for me, but also another chance to earn some more points. I have earned several gift cards just by using the search engine, and it's so fun. If you are searching for information, then why not get rewarded and earn Swag Bucks!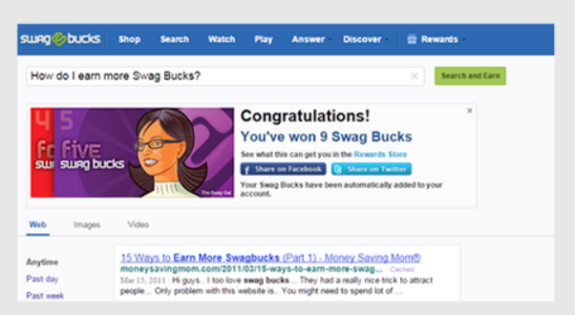 How else do you earn Swag Bucks? That is the easy and really fun part.
You earn rewards for using the search engine, answering daily polls, redeeming Swag codes, print coupons, watching tv, taking surveys, shopping, doing free offers and trials and so much more! They also give away Swag Codes that you redeem to earn bucks! They post them on their site, blog, social media pages like Facebook and Twitter.
Are you using Firefox as your browser? Then add the Firefox button and earn even more. Access all the earning opportunities Swagbucks has to offer from the browser. Enjoy one-click access to Swagbucks TV, Games, Surveys, Coupons, and also get alerted instantly whenever a new Swag Code is made available.
Enter their Swagstakes to earn more Swag Bucks or other great prizes like Paypal Cash and gift cards. You do have to spend a minimum of 20 Swag Bucks to enter.
Do you shop online? Then you can earn Swag Bucks for shopping online. You can find all their stores that will reward you and you can earn so many Swagbucks per dollar you spend. So if you spend $50 at OldNavy.com, then you will earn 6 Swag Bucks per dollar which means you earn 30 Swag Bucks. Each store has a different earning rate, but why not get rewarded to shop and earn more money for gift cards. The points really do add up quickly.

You can also earn more Swag Bucks by referring your friends and family. Every friend you refer you will earn 10% for Life! That's right! Invite a friend and earn 10% of the Swag Bucks they earn for life. So every time they earn you will 10% of their earnings so you will make more even faster!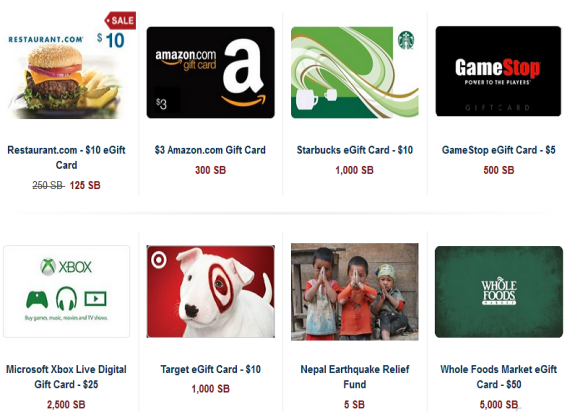 What are you saving up for? Christmas, Back to School Shopping, Birthdays or maybe savings. They have so many great rewards to choose from. Gift Cards from stores like Amazon.com, Walmart, PayPal, Target, Starbucks, and Sephora gift cards, you can find more at the Reward Store.
Swagbucks has awarded over $95,000,000 in gift cards and rewards to date with over 15 million users and counting!
Are you ready to start earning?!! Don't delay and CLICK HERE to join now!