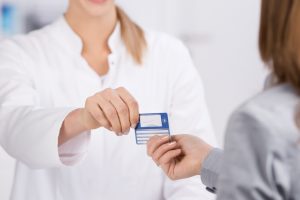 Deciding to get plastic surgery means you have to be both mentally and financially prepared. Maybe you've got the right mindset, but you don't exactly have the cash. After all, if Americans spent $8 billion on plastic surgery in 2016, there have to be alternative ways to pay for it, right?
That's exactly right. If you're wondering how to pay for plastic surgery while still being thrifty, you're in the right place. Here are some tips and tricks that'll help you save money on your procedure:
Take Out a Loan
You might dread the idea of taking out a personal loan due to potentially expensive interest rates and payments, but you should still consider financing your plastic surgery with it. If this is your first loan, it can actually improve your credit score–you just have to make sure that you make each payment on time.
For a lower interest rate, think about getting a secured loan instead. The bank will give you money in exchange for a piece of your property, like a car or house. However, if you fail to pay the bank back you'll lose your collateral.
Use Plastic Surgery Financing
Many clinics offer plastic surgery financing. This allows you to pay for the surgery in a series of monthly payments. For instance, if you're getting breast implants, your clinic might offer you a reasonable breast implants payment plan.
Cosmetic surgery financing is a lot easier than taking out a loan from a bank. Better yet, if you're credit score is good enough, you won't be stuck paying a high interest rate. You may even be able to get a period of no interest, which will help you save big on extra costs.
Check For Specials
Some surgeons will even allow you to take advantage of specials. For example, a clinic for cosmetic surgery in Perth, Australia gives you a voucher for referring a friend. Other clinics offer specials on certain treatments if you're signed up to their newsletter.
Always check your practice's website before your procedure to find out about any special offers.
Pay With Cash
If you're able to afford to pay in cash, you should. There are clinics that will give you a small discount if you pay in cash.
As different cosmetic procedures have varying costs, there might be some that are reasonable to pay for in cash. Consult your clinic's patient coordinator to learn more.
Consider a Medical Credit Card
Using a medical credit card is a popular way to fund cosmetic elective procedures. It's used solely for medical costs, and can also finance cosmetic surgery. Medical credit cards can actually control your spending habits–you won't have to worry about overspending on other non-medical expenses.
If you're concerned about the additional costs, you'll be happy to know that some medical credit cards come with low interest rates and payment plans.
Choosing How To Pay For Plastic Surgery
Learning the different ways how to pay for plastic surgery can save you tons of cash. Any of these methods can take the weight of a huge medical bill off of your shoulders. Still, you should never risk the quality of your procedure just for a cheaper cost.
To learn more thrifty money-saving tips, check out our blog.