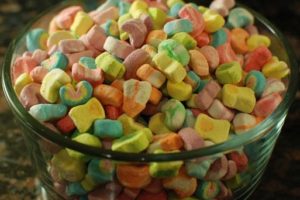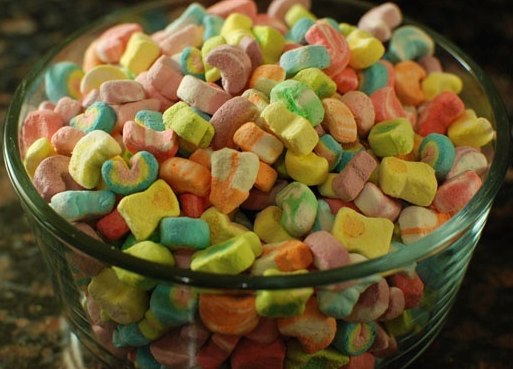 You know you don't want to admit it, but everyone who enjoys lucky charms or other marshmallow included cereals you enjoy the marshmallows the most. Well now you don't have to fish around for the marshmallows just buy the marshmallows only add milk and enjoy!
Click Here to Buy Cereal Charms Marshmallows
Sold in 1 pound bag of Marshmallows.
Their bright colors and small size make it fun to add to any special baked treat, whether mixed in or added as a topping.
These colorful dehydrated marshmallows make a great addition to any variety of products. They can easily be added to a bowl of cereal or a steaming mug of hot chocolate.