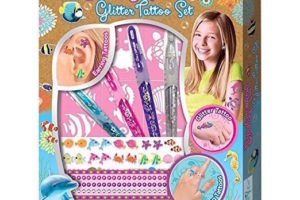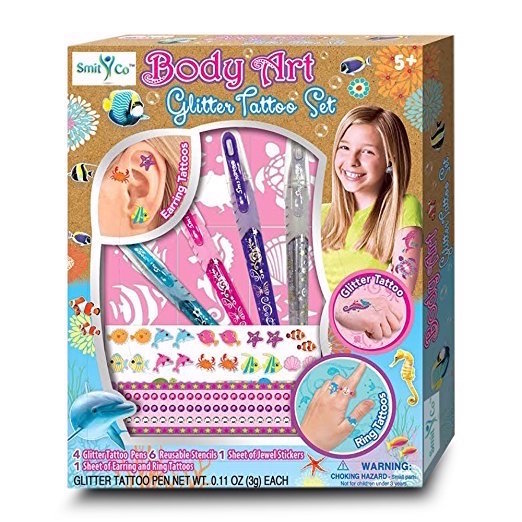 What girl wouldn't have to jazz up themselves with this SmitCo LLC Kids Tattoo Kit – Temporary Fake Glitter Tattoos For Children – Includes Non-Toxic Shimmer Metallic Stickers, Glitter Pens, Reusable Stencils, Earring and Ring Tattoos With An Ocean Theme! Go now for your chance to instantly win! Good luck!
PROVIDE HOURS OF FUN as party favors for sleep-overs or birthday parties with this set

INCLUDED IN THE BOX: 1 sheet of temporary stickers, 1 sheet of earring and ring tattoos, 4 glitter pens, 6 reusable stencils

GREAT GIFT IDEA for Christmas, Valentine's Day, birthdays or just because

SAFE FOR KIDS: All the products have been tested and is safe for use by kids.

GREAT CUSTOMER SERVICE: Stay updated from when you place your order until it is delivered and if you're not happy with your purchase, simply return it for a full refund.