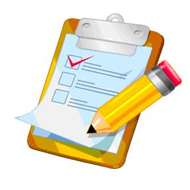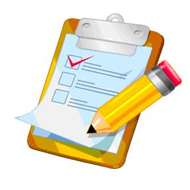 As I am preparing for Tropical Storm Isaac to hit my area, I wanted to write this post. I live on the Gulf Coast which means hurricanes are something we have to deal with from time to time. There are always items you should have in stock, but especially during times of the year where natural disasters are more common. For us Hurricane Season starts June 1st until November 1st. No matter where you live or a natural disaster is local to your area, there are certain supplies we all should have in our house.
Batteries (D for flashlights and AA)
Flashlights, candles, lanterns
Bottled water
Non-Perishable foods (canned & boxed food)
First aid kit
Weather radio
Gasoline
Generator
Cash
If you have young children, then extra diapers and formula unless you nurse.
What about your house?
Always pick up items that could get blown away like lawn chairs, patio furniture, and such. Also, you might want to board up windows, or clean out gutters. It's always a good idea to have extra towels if you need to mop up excess water or blankets.
If you know a storm is coming, then charge up your cell phones and laptops ahead of time. You will want to have a charge and texting is a great way to keep in touch with loved ones to let them know you are safe or to contact someone for an emergency.
I have a couple of small fans to run on a generator so I can at least stay somewhat cool during a power outage. I also like to wash clothes before a hurricane hits so I have clean clothes as who knows how long before I have power again. It's a lot of little things that you forget in the midst of trying to pack up items if you decide to evacuate. Bring toilet paper with you as well as many of those essentials as you can get stuck for hours trying to leave. Know your evacuation route and maybe you can stay with family or friends that are out of the storm's way. Also, it's a good idea to keep your important documents in one area including insurance and such so you can grab it. I also like to bring jewelry I can't replace (I don't own much) and pictures with me. I have a list of things that I have to take that I can't replace for the worst case scenario.
The main thing is stay calm, have a plan of action, and know who or how to contact someone during an emergency or extended period of a power outage.
Please share your tips on what you do to prepare before a natural disaster or even after.