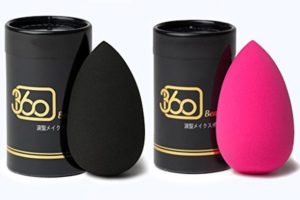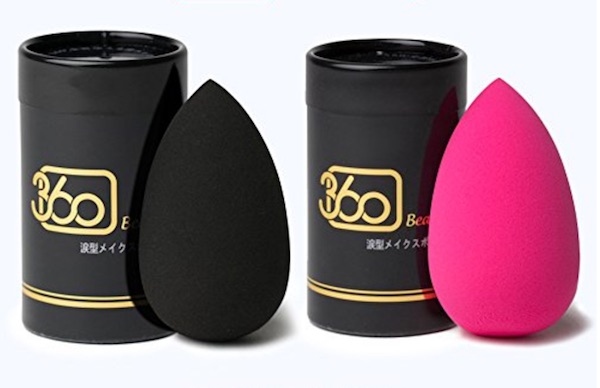 Blend your makeup better with these 360 Beauty Make Up Sponge Foundation Blending Cosmetic Sponges Blenders for makeup complimentary mini Blender – both Latex-free and Vegan (Red). Right now you have a chance to instantly win BOTH of these blending sponges! Go now!
About the product:
AIR-BRUSHED PERFECT LOOK streak-free with the 360 Beauty Cosmetic Perfection Sponge. You will achieve impeccable, seamless, edge free coverage, even on troubled areas with your liquid, powder or cream make-up.

ORIGINAL JAPAN DESIGN has taken a popular product and enhanced it for your benefit. The improved size means a better grip, broader flat edge-less area and a more precise tip for small area application. The egg design provides significant advantage over triangle wedge sponges. Slightly denser material is used to consume minimal absorption of expensive foundations, concealer and cream.

SOFT, BOUNCY TEXTURE of PREMIUM material is smooth and comfortable as it glides across your skin. Make-up sits on top of the sponge instead of being absorbed so you benefit from greater coverage while using less product. The more superior quality of a Beautyblender at less than half the cost.

INNOVATIVE CONTAINER case is both for storage and for air drying. When your sponge is expanded (wet) set it atop the opening of the canister, and as it air dries (contracts) it will put itself away. This multi-functional canister design helps keep this contouring kit clean and simple on every day use.

TWO FASHION COLORS available: eye catching Red Pink or Jet Black. You have an exciting and colorful life. Why should your make-up applicator be any different? 360 Beauty Sponge is the only tool you'll ever need. Add a pop of color to your daily beauty routine.