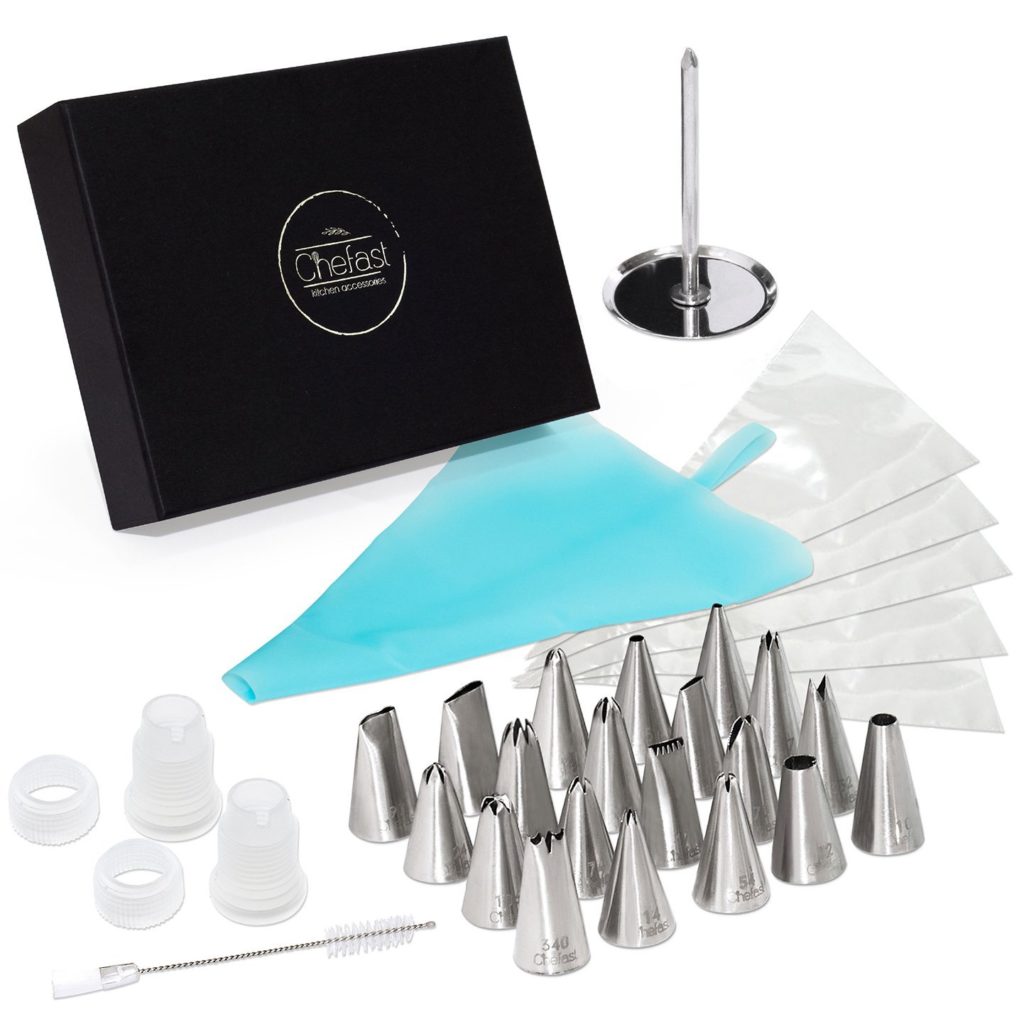 Instantly Win a Cake Decorating Tip Set by Chefast. This is perfect for the baker or wannabe baker in your life.  It comes with everything you will need, and the best part is you can win it instantly!
EVERYTHING YOU NEED AND NOTHING YOU DON'T: With 20 premium tips for a variety of designs, 2 couplers, a reusable silicone pastry bag, 5 disposable icing bags, a flower nail, and a cleaning brush, you'll have everything you need to start decorating amazing cakes, cupcakes, and cookies like a pro.

ENDLESS POSSIBILITIES: This set comes with enough decorating tips to make a whole slew of designs. Looking for round, open star, closed star, basket weave, leaf, petal, drop flower, or ruffle tips? You'll find them all inside!

THE PERFECT GIFT FOR HOME BAKERS: So, you want to impress your friend with a new cake decorating kit but find that all the sets online come in a simple plastic box? Unlike other kits, our cake decoration set comes packed in a sleek black box, making it a stylish gift for any baker. Plus, the attractive box keeps everything organized and prevents your cake decorating tips from getting bent or misshapen.

BUILT TO LAST: The piping tips are made from dishwasher-safe, 304-grade stainless steel, and all the additional items are made to last with the highest quality materials. Plus, all of our seamlessly designed nozzles are numbered to make selection easy.
Instantly Win a Cake Decorating Tip Set by Chefast
Make sure to check out more => Amazon Instant Wins!