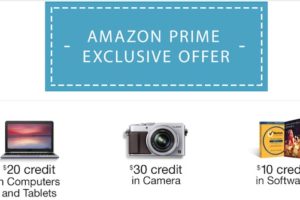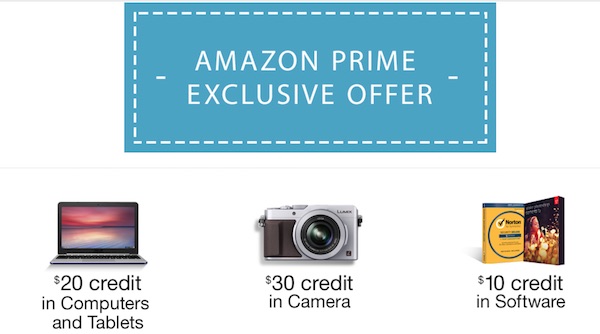 Have you tried out Amazon Prime photos yet? If not now is a great time to start! Through October 31st Amazon Prime Members can 3 FREE credits when you upload at least one photo to your prime photos account! Here's what you'll earn:
FREE $20 credit towards computers and tablets
FREE $30 credit towards a camera purchase
FREE $10 credit towards software
For this to work make sure you head over here and sign into your Amazon account and upload a photo by October 31st. This is a free unlimited storage account for Amazon Prime Members! So it's a great way to back up your photos in case something happens. Then sometime after November 3rd you'll receive your FREE credits!