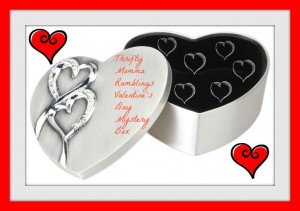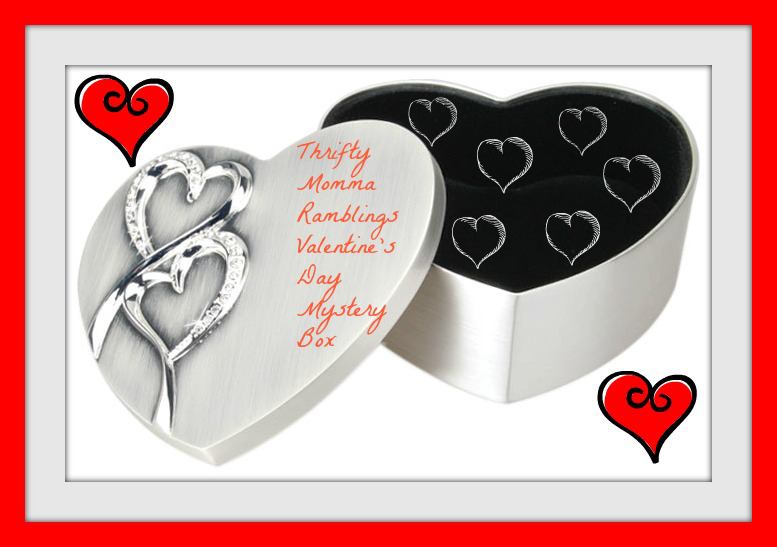 HOW IT WORKS:
When you see the above picture you will have ONE HOURto say here on it! So watch the page to see when it goes live today! This is a special Valentine's Day edition!
At the end of the hour I will choose a winner randomly.
You will pick from 3 boxes! 1 box will be BUST and 2 will contain prizes! You won't know until you choose.
You will have 10 minutes to say HERE so keep watching to see the winner's name posted!
I will NOT tolerate sore losers and exclude you from future games. Joking around is fine but I won't tolerate rudeness.
I work extremely hard to make my blog and page a FUN place for everyone! I love chatting with my readers as you know.
Then you will have 24 hours to get your name and mailing address to me if you win or you forfeit your prize!
All bust winners will go into a drawing at the end of the month but only the BUST winners get another shot at winning.
Some of the prizes inside the mystery box:
candles
jewelry
fun box of goodies
coupons
gift cards
cash
and more!!!
You never know what you will win! You will love your prize!
Anything to Add? Leave a Comment!