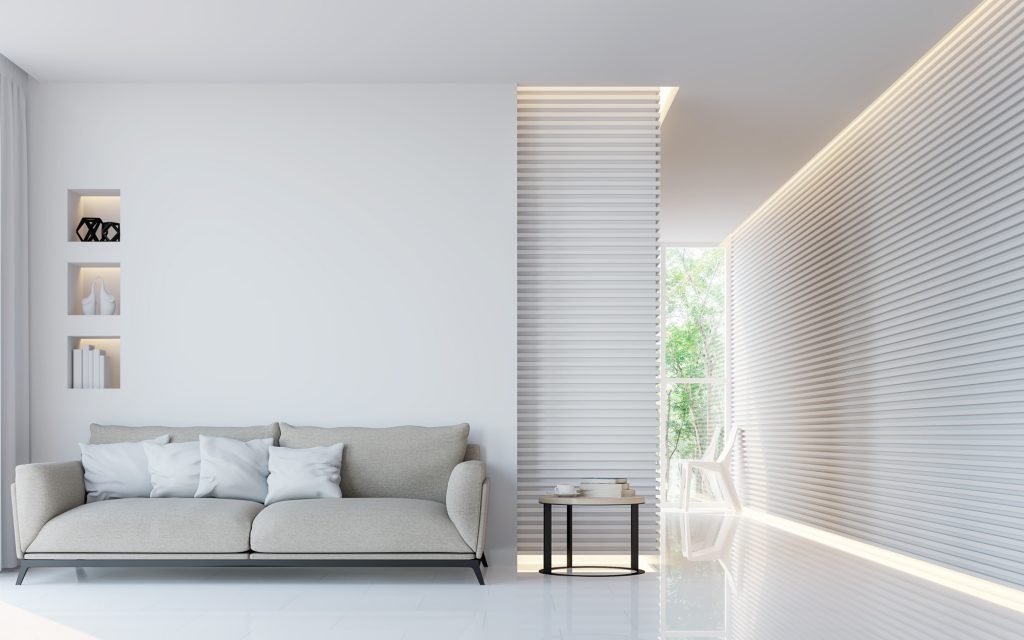 A cozy home is the essence of contentment, after all. If you haven't planned on designing a living room recently, it's time to give it an upgrade.
Whether it's your first time or just updating your current set-up, a few living room design tips can help make your ultimate dream space a reality. From going monochromatic to adorning your walls with meaningful statements, there are plenty of ideas to choose from.
So, go ahead and read on for some of the best ideas straight from the pros that you should incorporate into your next living room redo.
Bright Colors and Bold Patterns 
Of all the rooms in your home, the living room is where you want to make a bold statement. And what better way to do that than with bright colors and bold patterns?
Whether it's a floral wallpaper or a colorful rug, these design trends will add personality to your space.
Mixing and Matching Textures
There are many different ways to mix and match textures in your living room design. You can choose to do it with furniture, fabrics, flooring, and accessories. Some of the hottest trends right now are using mixed metals, pairing different woods, and combining different fabrics.
You can mix different metals together in your furniture, lighting, and accessories. This is a great way to add a bit of luxury to your space.
Pairing different woods can give your living room a warm and inviting feel. You can mix different woods together in your furniture, flooring, and even your walls. Combining different fabrics in your furniture, curtains, and pillows is a great way to add texture.
The "Natural" Look
There is something about the natural look that just makes a room feel more inviting and cozy. Perhaps it is the warm earth tones or the ability to bring the outdoors in. Whatever the reason, the natural look is one of the hottest interior design trends right now.
From rustic furniture to nature-inspired wall art, there are endless ways to embrace this trend. So if you are looking to give your living room a facelift, consider incorporating some of these natural elements.
Global Influences
In recent years, there has been an increase in the popularity of incorporating global influences into living room design trends.
Global influences can be achieved through the use of furniture, art, and accessories from different cultures. For example, a Moroccan-style rug can add a pop of color and pattern to a room, while a Chinese vase can add an element of antiquity.
No matter what your personal style is, there are ways to incorporate global influences to create a unique and trend-setting living space.
The New Minimalism
More and more people are moving towards a minimalist lifestyle and design. The living room is one area of the home where this trend is most evident. Less furniture, simpler decor, and a focus on clean lines are all part of the new minimalism.
View these modern room dividers for a minimalist wall between your living room and other areas of the house.
This design trend is not only aesthetically pleasing, but it is also functional and low-maintenance. If you are considering a new look for your living room, minimalism is worth considering.
Living Room Design Ideas To Consider
If you're looking for ideas to renew your space, look at these latest living room design trends. From bright colors to minimalistic interiors, there's something to suit every taste.
So why not get creative and give your home a new lease on life?
Check out our blog to find plenty of inspiration!
Anything to Add? Leave a Comment!