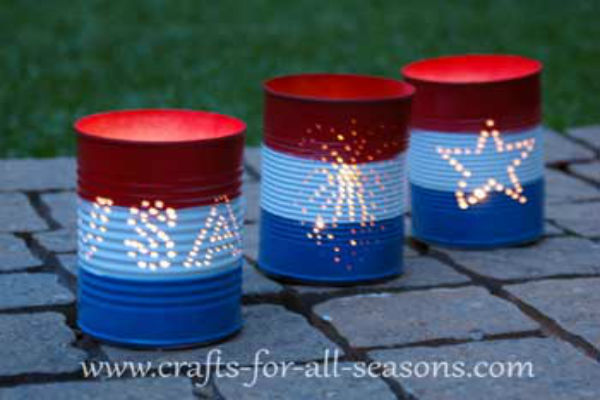 Tin Can Luminaries DIY!
Looking for a Memorial Day craft to make with your kids? If so, you can make these Tin Can Luminaries to honor your loved ones on the 30th of May! If not, this would be a great project to make for the 4th of July as well. Want to make this patriotic idea as well? If so, here are the materials you'll need:
Empty vegetable or soup cans, cleaned out and labels removed
Water
Sand
Nail
Hammer
Scrap paper
Ruler
Tape
Spray paint in red, white, and blue
For additional directions on how to make this DIY project, be sure to visit the Crafts For All Seasons Webpage! Let us know what patriotic projects you plan on making in May or July, we love to hear from our readers. Feel free to share your thoughts in the comments below.