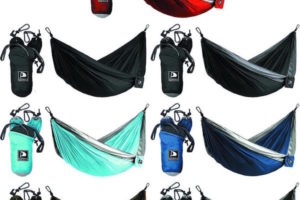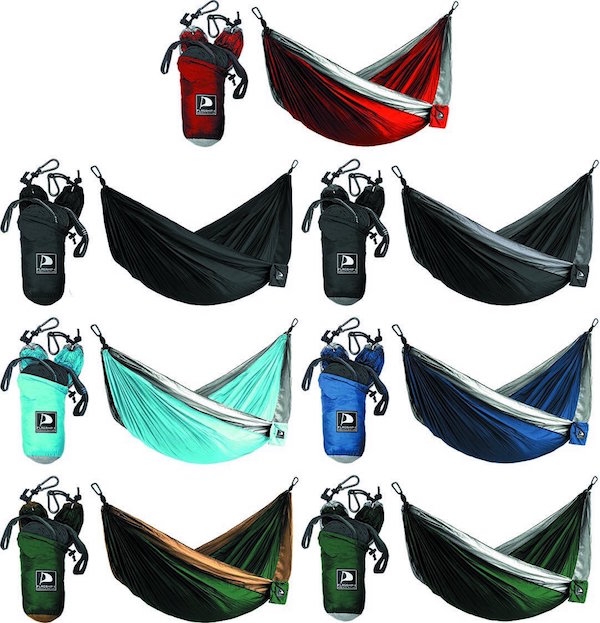 Have you ever been hammocking? I love it! We love close to the beach and when I just need a break, I'll take my hammock down to the pier, tie it up and swing away while listening to the ocean waves break on the soft smooth sand! Ahh, nothing better than that on those stressful days! Now you can relax too and Instantly Win this Flagship-X Double Camping Hammock with Tree Straps and survival bracelet fire starter. For backpacking, 2 person travel hammock! Go now!
WEATHER RESISTANT Parachute Nylon material for durability. Fits 2 adults and comes with 2 tree straps and bonus paracord bracelet with fire starter.

NO KNOTS REQUIRED with included straps AND carabiners for fast setup and tear down. Ideal for camping, backpacking, beaches, lounging.

MILITARY GRADE 4-IN-1 survival tool paracord bracelet: Includes a fire starter, knife/scraper, whistle. Disassembles into over 10ft survival rope with verified tensile strength of up to 550lbs.

WHO ARE WE? We aren't some big corporation who constantly ignores their customers. We're a small 4-man team dedicated to providing the best real customer service available.

Trying to figure out which double travel hammock to buy from the millions of hammocks on Amazon? We make things easy for you and offer a NO QUESTIONS ASKED MONEY BACK GUARANTEE, and you can keep the hammock. Promise.