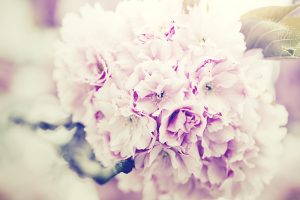 Did you know there are over 400,000 types of flowers in the world?
And if you're looking to snag a few for yourself, you know how expensive they can be. But not having flowers at your next event would be a disappointment.
So how do you find flowers for less while still getting quality flowers?
Read on to learn how!
1. Buying Early Gets You Flowers for Less
We've all been there.
It's the day of the big event, and you need flowers. You spring to the florist only to find out that they sold out of everything but the most expensive flowers. Now, you're spending way too much on your arrangement.
For most people, a romantic or corporate flower arrangement is the hardest to get the day of the event. A corporate flower arrangement may be a large order, and it's difficult for a florist to do these with no forewarning.
On Valentine's Day, almost 200 million flowers get sold, and this means it's a busy day for a florist. They may have expensive flowers alone on the holiday.
But if you call ahead, they will have more options with lower prices. Plus, your florist will appreciate this as well. Who knows? They might even charge you less.
2. Use a Vase Alternative
If you can avoid it, don't spend money on a vase. Vases are nice to have, but they can get expensive.
For one, you may already have a vase. There's no need to buy another when you can reuse one. This saves you money and also helps the environment.
If you don't have a vase yet, consider using a different container. You could try using a classic mason jar or large bottle to give it a rustic feel.
Let's say you're not feeling like doing either of these but still don't want to waste money. Instead, you might want to think about getting rid of the vase altogether. There's nothing more natural than feeling the stems of flowers in your hand.
3. Avoid Buying Extra
The previous point should have taken you away from vases, but you should also avoid buying extra items at the floral shop.
Teddy bears are sweet, but they can cost way too much. The same goes for chocolate.
Instead of spending your money this way, think about a handwritten letter or adding nothing extra. Flowers are beautiful enough after all.
If you can't fathom not buying chocolate or a teddy bear, make sure not to buy it from the florist. Often, the florist will mark up these prices, and it would be cheaper to buy them from a grocery store.
Or you might get a better bang for your buck at a chocolate store. They might be more expensive, but chances are they would be better quality than what your florist might have.
Looking for More Ways to Save a Buck?
Now that you know how to get flowers for less, finding your next arrangement should be a breeze. Remember to enjoy the beauty of flowers even if they cause you stress.
Did you like reading through this article? Don't miss our frugal living section for more tips like these. And if you have any questions, feel free to connect.