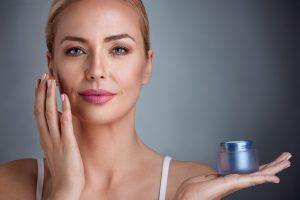 Are you concerned about wrinkles, age spots, or fine lines? Do you want to keep your skin looking smooth and youthful for as long as possible? If you answered yes to either of those questions, you're not alone.
The average woman spends more than $3,000 per year on her appearance, and a huge chunk of that money goes toward anti-aging products.
There's nothing wrong with wanting to keep your skin looking young and healthy. But, your pursuit of more youthful skin can wreak havoc on your wallet.
Luckily, you don't have to break the bank to find anti aging products that work.
Read on to learn about ten affordable options that work just as well as their high-end counterparts.
What to Look for in Anti-Aging Products
From face masks to serums, there are a countless number of skin care products out there designed to slow down and/or reverse the signs of aging.
It's easy to get duped into the thinking the product with the highest price tag or the prettiest packaging is the best option. That's not necessarily the case, though.
Rather than buying into the claims on the label, try flipping a product over and taking a look at its ingredients list. This will tell you a lot about the quality of the product and whether or not it's worth your investment.
The following are some of the best anti-aging ingredients you should look for in your skin care products:
Retinol: This is a vitamin A compound and antioxidant that neutralizes free radicals and prevents the breakdown of skin cells that can lead to wrinkles.
Vitamin C: This is another potent antioxidant that can protect skin from sun damage.
Hydroxy acids: These are substances that can remove the upper layer of your skin and promote the growth of smooth new skin that is evenly pigmented
Coenzyme Q10: This helps to reduce wrinkles around the eyes and protects the skin from sun damage.
Peptides: Peptides promote wound healing and help prevent wrinkles.
Tea extracts: Tea extracts are filled with antioxidants and have anti-inflammatory properties that are great for the skin.
Fruit and seed extracts: Fruit and seed extracts are often loaded with antioxidants to protect and heal damaged skin.
Niacinamide: This is another antioxidant that reduces water loss in the skin and can improve its elasticity.
Hyaluronic acid: Hyaluronic acid helps promote wound healing and keeps the skin supple and moisturized.
If a product contains at least a few of these common anti-aging ingredients, there's a greater chance that it will actually be effective.
Top Ten Anti Aging Products that Work
Now that you know which ingredients are most effective at slowing down and reversing the signs of aging, you'll have an easier time sorting through products and figuring out which ones are worth spending money on.
Still feeling overwhelmed when it comes to skincare? The following products are all affordable and highly effective:
1. Olay Total Effects 7 in One Moisturizer Plus Touch of Sun
This moisturizer gently exfoliates the skin and contains niacinamide and beta hydroxy acid, both of which are highly effective at minimizing wrinkles and fine lines.
It also works as a gradual self-tanner, so you can give your skin a beautiful, subtle glow at the same time that you smooth it out.
2. Ambi Skincare Fade Cream
Ambi Skincare Fade Cream is great for lightening up dark spots. It's a spot treatment that contains hydroquinone and alpha hydroxy acid.
Many people see results from this cream in as little as one month.
3. Neutrogena Healthy Skin Anti-Wrinkle Cream SPF 15
If you want a more even skin tone and a boost in collagen production, this cream is for you. It contains retinol to smooth out the skin and increase elasticity, and it also contains sunscreen to protect the skin from future damage.
4. Garnier BB Cream Skin Renew Miracle Skin Perfector
This BB cream helps mask fine lines while also evening out skin tone for a smoother, more youthful look. It also contains hyaluronic acid to help hydrate the skin.
5. Eucerin Sensitive Skin Q10 Anti-Wrinkle Sensitive Skin Lotion SPF 15
This gentle lotion is perfect for those with temperamental skin. It contains coenzyme Q10 and vitamin E, another antioxidant that helps repair damage and prevent breakdown. It also contains glycerin for additional moisture.
6. ArtNaturals Hyaluronic Acid Serum
A hyaluronic acid serum like this one is perfect for those who want to smooth out their skin's texture and reduce the appearance of crow's feet and under-eye bags. In addition to hyaluronic acid, it's also made with green tea, aloe vera, and jojoba oil to provide additional moisture and reduce inflammation.
7. Roc Retinol Correxion Deep Wrinkle Anti-Aging Facial Serum
This affordable but effective serum contains retinol to help fill in fine lines and wrinkles. It also contains essential minerals like zinc, magnesium, and copper for additional smoothing and firming.
8. Aveeno Positively Radiant Dark Spot Corrector
This is another highly effective product that helps lighten up age spots and even out skin tone. It also contains nourishing seed extracts and light-reflecting minerals that will prevent future age spots from showing up on the skin.
9. Mario Badescu Super Collagen Mask
If your skin has gotten dry and dull as you've gotten older, this mask can help provide extra moisture and plump up your skin cells so your skin is supple and hydrated.
Since it contains collagen, it will also help promote skin elasticity and speed up the rejuvenation process.
10. Burt's Bees Renewal Intensive Firming Serum
If natural products are your jam, this 99 percent natural serum from Burt's Bees is a must. It contains apple and hibiscus extracts to helps smooth and firm the skin while evening out coloring and hydrating the skin cells.
Looking for More Skin Care Tips?
As you can see, you don't have to spend a lot of money to find anti aging products that work. All of these products cost less than $20 and are just as effective as higher-end options.
Do you want to learn more about caring for your skin and choosing the right skincare products?
If so, check out the fashion and beauty section of the site today. It's full of great tips and tricks that will help you keep your skin looking youthful and radiant.