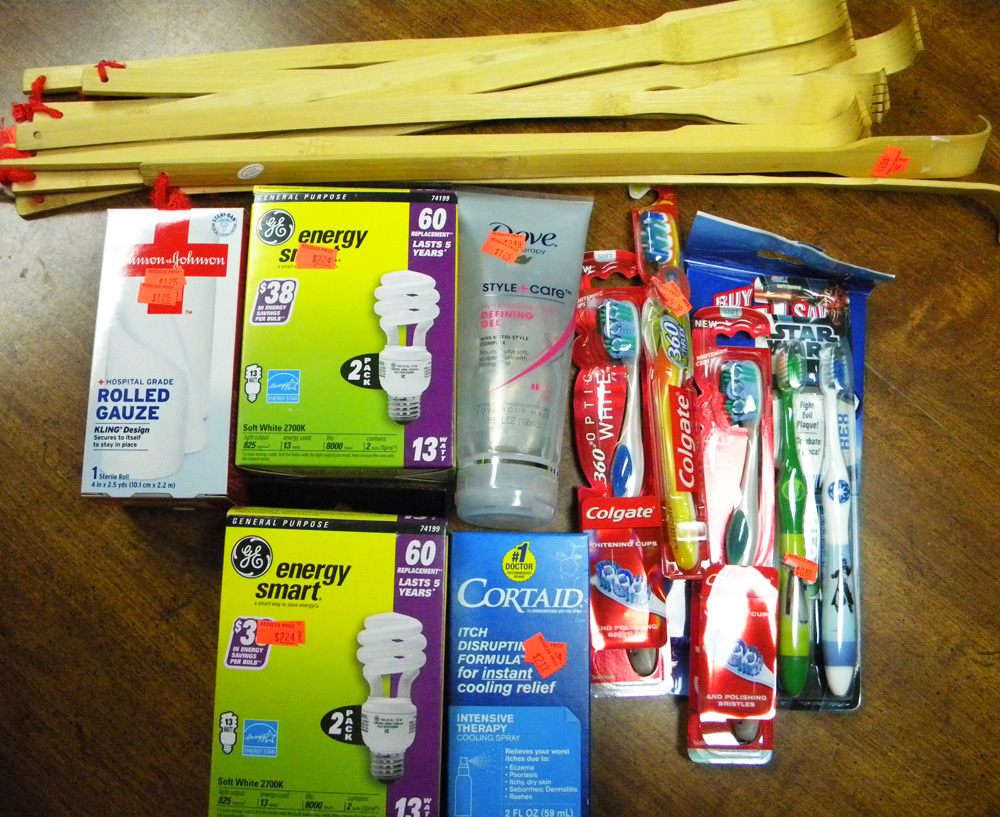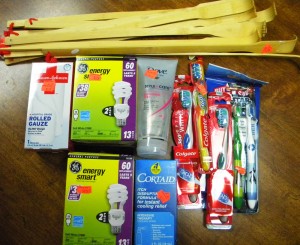 EXTREME SAVINGS 101 is CHECK FOR CLEARANCE
I wanted to start a series of how to save a lot of money without having to clip and sort through hundreds of coupons weekly. Many of us do not have that sort of time and want to buy hundreds of items on sale. The majority of people just want to save money for their own family and maybe help out others when they can.
If you want to learn how to get Extreme Savings without the extreme use of coupons, then this article is for you! I hope I can turn this into a weekly series to help you save the most money you can without spending countless hours sorting, clipping, and shopping. The key to saving a lot of money without lots of time is to become very organized. Otherwise you will waste time flipping through your coupons, trying to remember all the deals, and drive all over town wasting gas and money as well as time. You also have to be flexible and willing to check the clearance racks.
The FIRST RULE of Extreme Savings is to ALWAYS check for Clearance!
It does not matter which store you are in, you must always check clearance racks or aisles. The mall, outlet, grocery, drug, hardware, or box store. I have found AMAZING clearance sales when I least expected it. Many times there isn't anything worth buying and that's fine. Those few times you hit a gold mine of savings, you will literally feel like you hit a jackpot!
The picture above is from my recent Walgreens trip. I went in for the Nivea (of course they were out since it was a FREE after coupon item), but then I found this wonderful end cap packed full of clearance goodies. I was thrilled! I spent $7.xx out of pocket (spent most of my money on the toothbrush deal on sale) and almost everything I bought I had a coupon. My son was the one who found many of the great goodies. I have trained him well. 😀
I found Colgate 360 toothbrush marked down to $1.15 and had a $1 off coupon so 15 cents for a toothbrush! Gum Star Wars toothbrush was marked down to 88 cents and had the 75 cent from All You so 13 cents for a TWIN PACK!!! Cortaid was $2.13 and had a $2 off coupon so 13 cents! GE CFL lightbulbs 2pk was marked $2.24 and used the $2/1 coupon so 24 cents for a 2pk!!! Those back scratchers were 4/$1 and I find them at Pier One for a buck! I give those in gift bags I make.
You honestly NEVER know when you will find a great clearance sale. I also use this strategy with department stores. I am on the mailing lists to get the coupons from stores I shop regularly. I have found many great clearance sales that were unadvertised. I don't go to department stores daily, but many times the stores will advertise a great sale so I check. There are times I'm just shopping for something else, and I just check to see and I luck out! I did that at Walmart last month. They had the boys winter clothes marked $1-$3 on a rack, and the majority was the next size up my son would need for this coming school year and winter. I bought tops for $1 each! I also bought him sweatpants for $1.50! I spent about $20 but I saved over 80% off full price including several pairs of jeans! Even Levis brand (I know it's a cheaper quality) but for $3 I could care less. He is super hard on his clothes especially his jeans.
We went to Academy for my hubby looking for work boots and came across another great clearance where everything was 90% off or more! I spent about $15 on him and walked out with 3 sweathshirts, and 2 jackets (marked $3 each!!!) and a shirt for $15.24 with tax! He actually uses sweatshirts and jackets at his job year round since he works on a refrigerated dock (he receives trucks a food wholesale company). We used to get amazing deals on old stock awhile back, but not since it merged with another company. Oh well.
You can still save a lot of money without coupons, but the use of coupons make many items FREE or ALMOST FREE! Anyone can do this honestly. Even if you refuse to coupon, then at the very least always check the clearance sections of your stores. Many times I have bought something (that was FREE after coupons) and gave it someone who I knew could or donated it to a shelter or food bank. It's another way I can help give back on a budget.
I can help more people with $20 and coupons than if I just gave an organization $20. The picture above doesn't even have everything I bought. I forgot to put in about 3 more items that I got FREE after coupons. The next tip will be soon!
Let me know. Do you check for clearance when you shop?