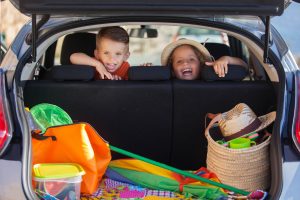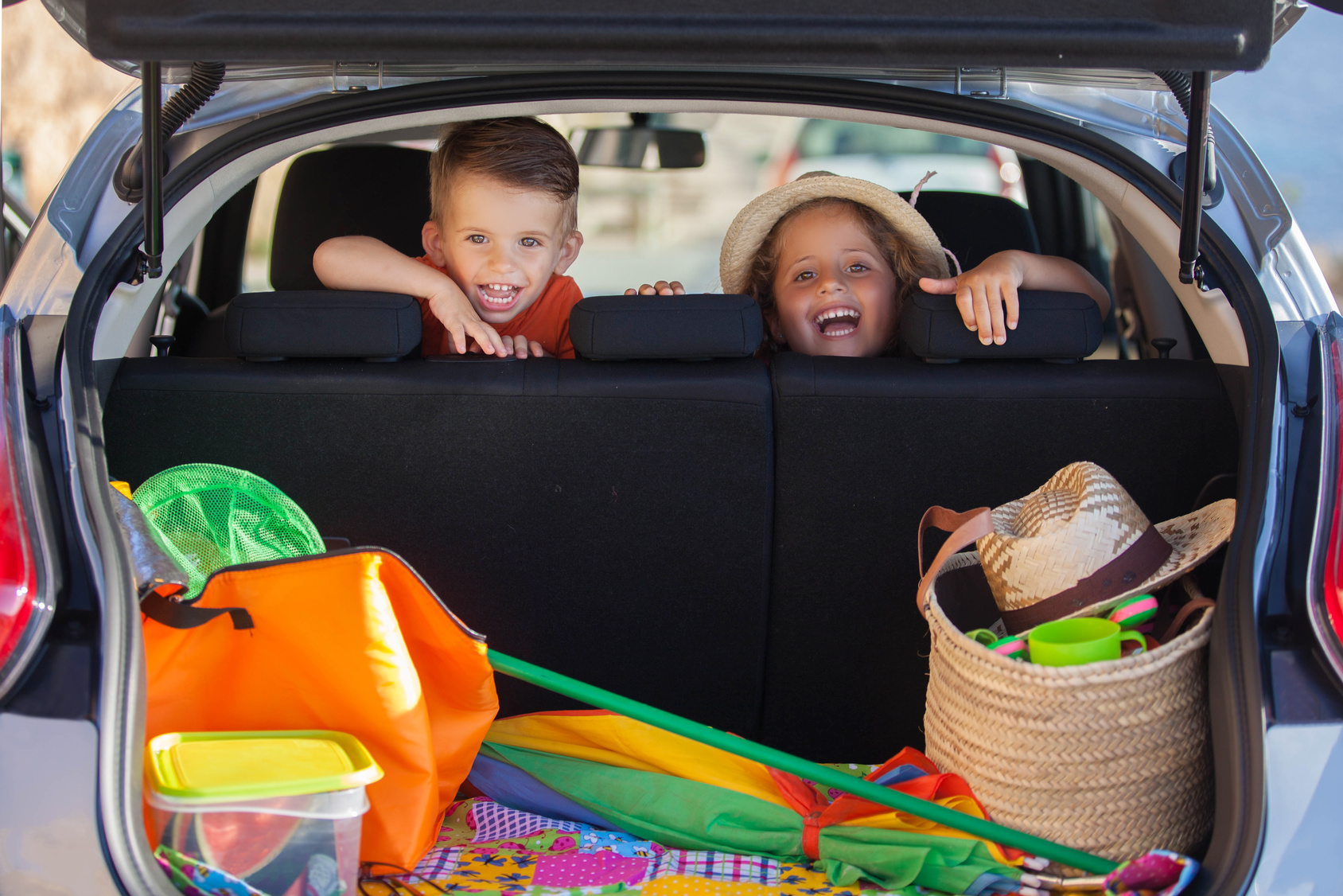 When you travel with kids, you could be setting yourself in for a stressful time. 6% of parents in one survey confessed to returning home early from a family holiday because it was just too much for them.
A road trip with kids should be simple right? Wrong. They're tired, they're fidgety, they start fighting in the back – we love our kids, but sometimes they can be little terrors!
Here's how to keep your sanity on a long-haul road trip.
1. Distract Them with a Map
When you travel with kids, give them a map and let them trace a finger along to your destination.
This can help to keep them occupied, as well as manage their expectations of when you might arrive.
Plus, they might learn the names of a few states or cities – parents can live in the hope we're providing a bit of education for the little ones!
2. Plan Regular Breaks
On a long drive, there's no doubt all that pent up energy in the back seat is going to cause a fuss sooner or later. And you'll need the bathroom.
Scope out gas stations along your route before you leave, and plan where to stop.
Find places where you can park up a while and head to a nearby play area. Let them run around until they're tired – and hopefully, they'll be a bit quieter when you continue driving.
While you're pulled into a gas station, you might be interested to know about how to get free gas and keep the cost of your trip low. You might also want to check for coupons to grab free or discounted food.
If exercise doesn't work, how about trying to teach them a 'calm breathing routine'? Turn it into a game if you must.
Anything that stops them asking "Are we there yet?" one more time.
3. Bring Some Entertainment and Food
Bring books or audio books along for the drive. If you have an iPad, consider giving them that to play with if they're old enough. Or even DVDs if you're lucky enough to have televisions in your car seats.
If you have more than one child, handing them a travel set of a game like checkers, with a magnetic board and pieces can work wonders to keep them quiet for a few hours. So long as it doesn't cause a fight.
Snacks can help to keep them quiet too – but don't overdo it on the sugar. The last thing you want is a five-year-old at the height of a sugar high in the car with you.
If it's a long journey, don't forget to bring a packed lunch for the family – or make use of those gas station stops to refuel yourselves too.
Travel with Kids – Are You Still Sane?
Hopefully, these tips help you to survive your road trip with your mental health completely intact.
We hope your trip goes well – and if you want to save some money while you're out of town, be sure to check out these hot deals – you never know when your luck will be in!