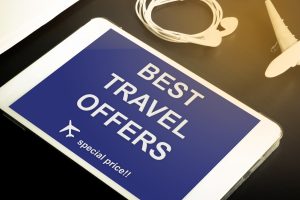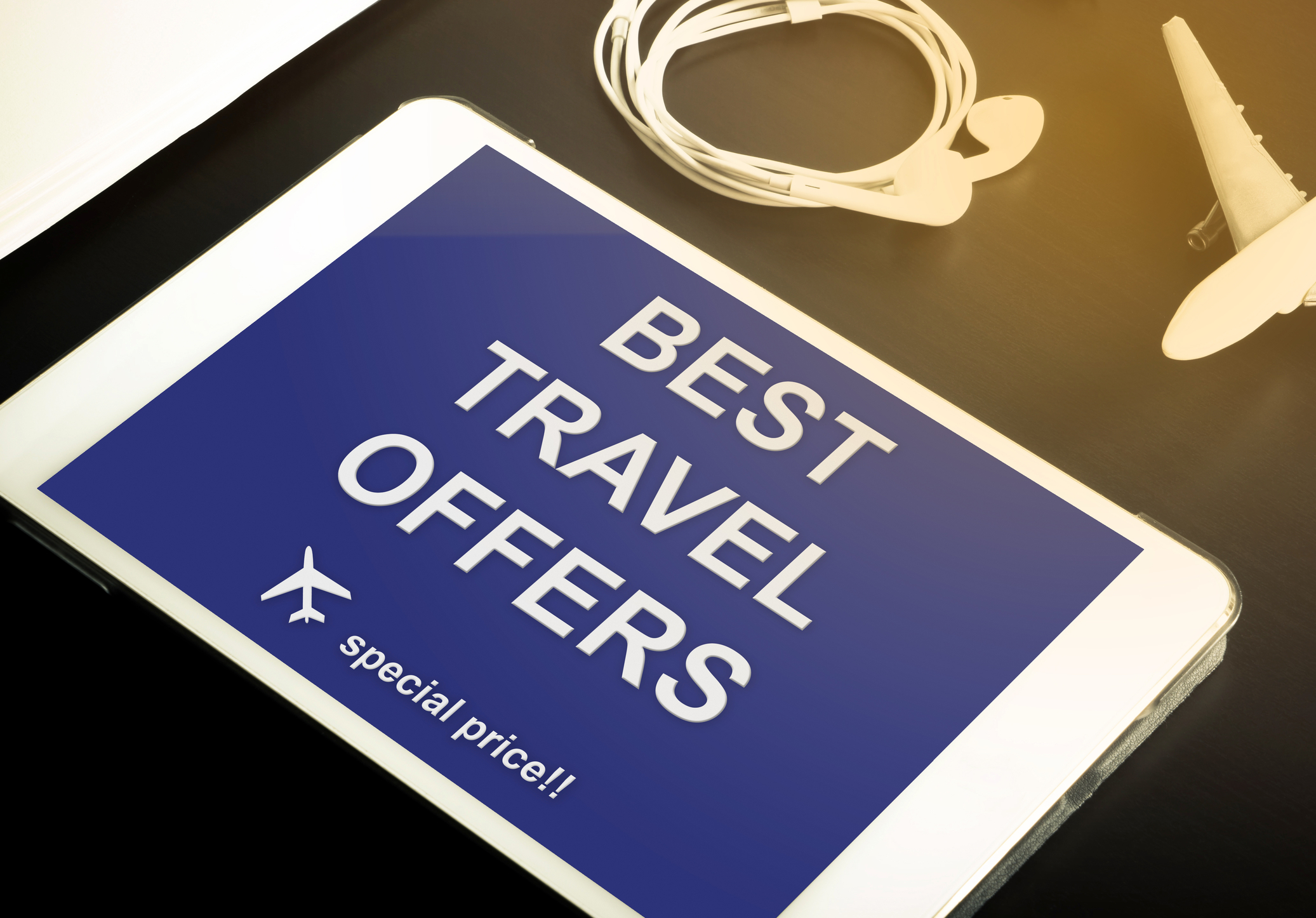 Are your days packed with responsibility? Do you feel like you can never get everything done that needs to be done?
Are you dying to get away for a holiday but stressed because you don't have the finances to swing it?
Ditch the stress and buck up. Because here's the good news.
Traveling at the last minute can save you big money.
When we say last-minute travel, we're generally talking about travel that takes place within 14 days of the time of booking. Not so much running to the ticket counter five minutes before a flight and demanding a ticket.
And last minute travel isn't just about saving on airfare. Deals can be found on hotels, car rentals, cruises, and vacation packages.
Here's how it works.
1. Grasp the meaning of "short notice"
If your life is crazy busy and you know you've only got two weeks to get ready to go, pack a bag ahead of time.
Get a travel bag stocked with a few changes of clothes, a couple of non-perishable snacks, some things to entertain you. Then just before it's time to go, toss in the toiletries, medications or anything else you might need.
2. Know what you're getting into
Or more accurately, know that you won't know what you're getting into.
With travel on short notice, there's a certain amount of expecting the unexpected. In other words, be open to what comes along.
Keep in mind that you may not get to go exactly where you wanted to go or stay just in the place you had in mind when you're traveling on short notice. The more specific the travel deal you're looking for, the harder it will be to find.
If the whole point is to just get away, then be ready to accept that the four nights in Cancun you were envisioning might end up being five days in a neighboring bed and breakfast. Or a treehouse hotel in Bali.
You might be surprised to find that the unplanned vacation allows you to really relax, enjoy and unwind. No plans, no responsibilities. A true get-away from the stress of your busy life.
3. Build a community of special agents
Travel agents, that is.
The cheapest last-minute travel is going to be with a package tour. That's mostly because when a cancellation occurs, travel agents are scrambling to fill an empty slot so they don't have to foot the bill.
If you can, visit a few local agents and give them a heads up on what you want. They'll be your eyes and ears in the travel community and can help you find those special deals.
It's a win-win for all involved.
For example, if an agent hears of cancelled holiday deals for sale and you are able to join a group tour to Jamaica on short notice, the money you save will easily allow you to pay the agent's fee.
4. With airfare, do the detective work
Of course, we've all heard that the closer to the time of booking, the more expensive airfare is going to be. This is true. To some extent.
Check Twitter because several airlines post last-minute deals to their accounts.
And sometimes tour operators will sell last-minute deals on charter flights. And typically these flights are heading to sunny locales.
One warning on those bargain charter flights though. The $89 ticket price doesn't include taxes. And those taxes can be hundreds of dollars. So just be sure you know the details.
Even with the taxes though, you can still score a great deal.
5. Take a mid-week getaway. At an off-time.
When people talk about getting away, they're often looking for weekend travel. So booking a ticket for Tuesday, Wednesday or Thursday can save you a lot of money. Possibly hundred of dollars per ticket.
Beyond the mid-week factor, there's the off-time factor too. If you don't like getting up at the crack of dawn or prefer sleeping in your bed rather than on the plane, think about how many others feel the same.
So consider booking a flight at 11:30 p.m. on a Tuesday or at 5:20 a.m. on a Thursday. You'll get significant savings.
Plus, if you can manage a whole week, there's something nice about spending an entire weekend on your vacation without it having to be a time to travel to and from your destinations.
6. Be smart about so-called hotel deals.
There are plenty of apps offering secret hotel deals.
You simply type in the locale you want, your preferred hotel star rating, and the desired price range. The app will find you a deal. BUT, you have to wait until the transaction is complete to see where you'll be staying.
It's done this way so that hotels can give customers a great deal while quietly moving unbooked rooms. As long as you don't care which hotel it is, you're good to go.
One thing to remember though is that you're unable to avoid certain hotels such as those listed on The Bedbug Registry, so be savvy.
7. Use your credit rewards or miles.
If you still can't find a flight you can afford, don't despair. You could consider redeeming credit card rewards or airline miles to cushion the expense a bit.
But does the value of your rewards make it worth your while? Maybe. Maybe not.
Then again, does it matter?
If you're really wanting to get away and you know you need it for your sanity, then it may not really matter whether it's worth your while financially. After all, can you really put a price on mental stability?
By doing some footwork, poking around a little and getting friendly with travel agents, we're hoping you won't even need to consider using those rewards. Then you can save them for that bigger trip you're planning in the future.
Whatever the case, there are always ways to get deals on last-minute travel so you can take that well-deserved getaway.
If you have any tips you'd like to share for last-minute travel deals, please feel free to share!