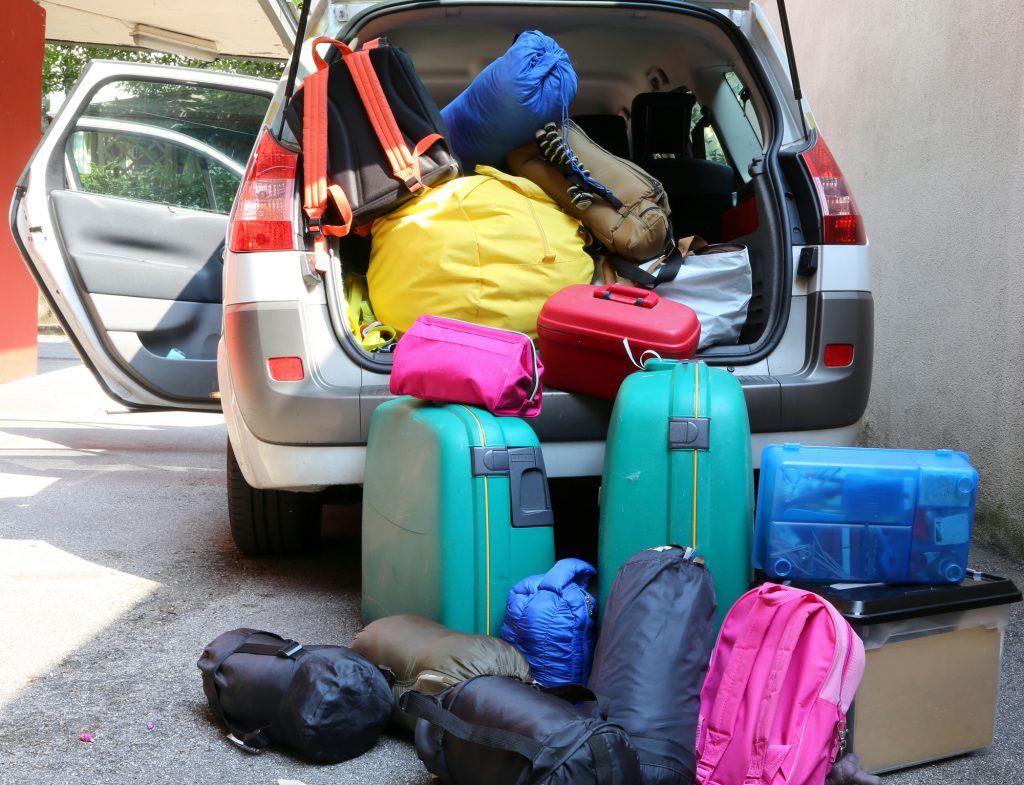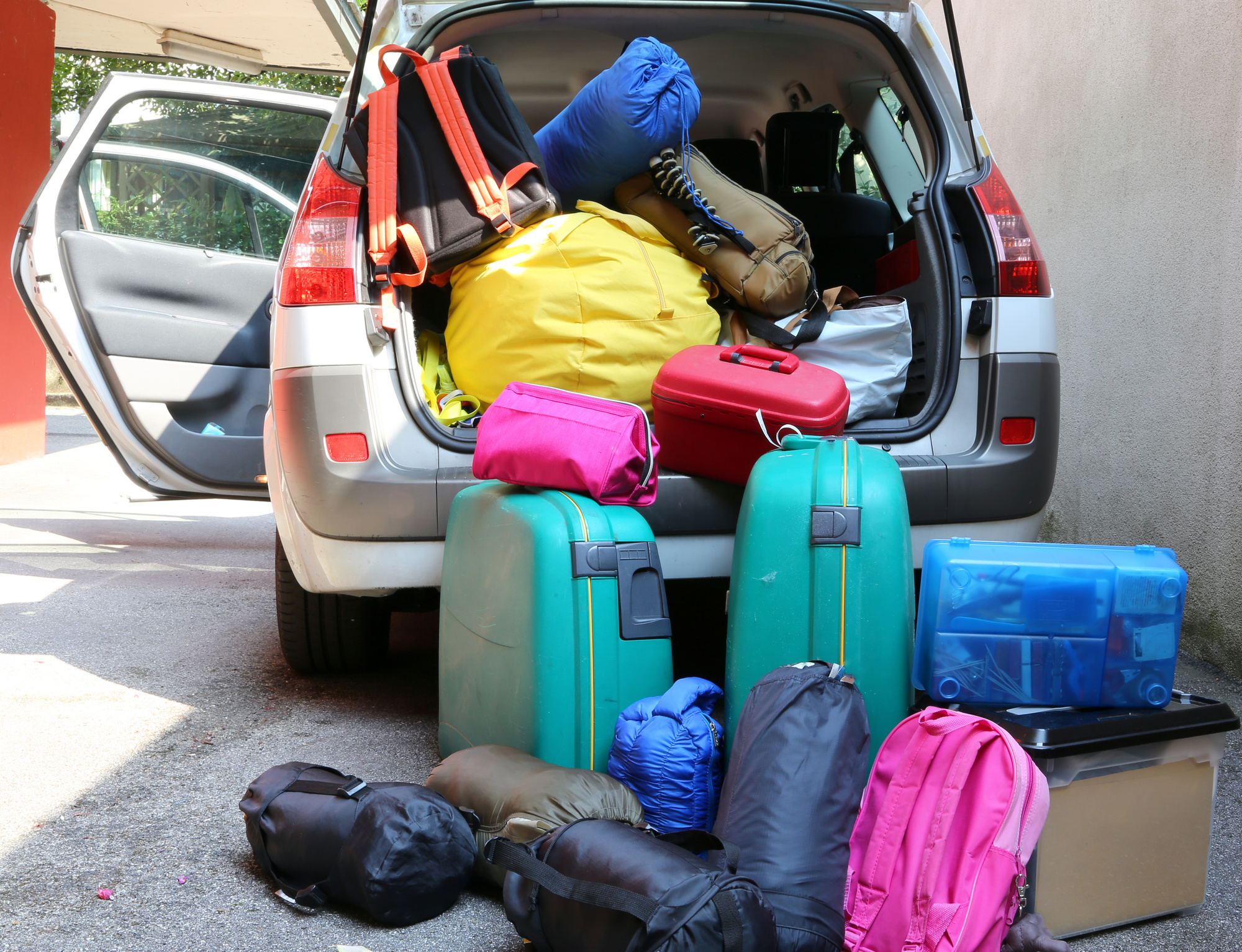 Nothing speaks of luxury and durability like an authentic leather duffel bag. A sophisticated accessory, it will enhance any wardrobe while communicating value and timeless style. 
But not all leather duffel bags are created equal. Cheaply made duffel bags can lead to split seams or cracked leather in a matter of a few months.
Or, like one of my good travel buddies, you could end up with a useless carry-on with broken straps in a crowded international airport.
But you don't have to fall prey to inferior leather. Instead, read on to learn about the best travel duffel bags of 2019. 
Choose the Highest Quality Leather
What should you look for when it comes to finding a high quality, durable leather duffle bag? Start by scrutinizing the leather used to make it. 
Full Grain Leather
Full grain leather is the highest quality leather you can purchase. You'll get decades of use out of it. What's more, as the bag weathers, you'll delight in the attractive patina it acquires.
Age will only continue to enhance its attractive weathered look and sheen, kind of like a fine wine. The story of high-quality leather is one of patience and craft. But as you'll come to find out, the process proves worth the lovely end product. 
Bonded Leather
The same doesn't prove true for inferior quality leather such as bonded leather or split leather. Bonded leather refers to the manufacturer's practice of bonding patches of leather together using plastics and chemicals. 
The result? A product that lacks full grain leather's durability and beautiful appearance. What's more, it won't have the inviting smell of high-quality leather.
Split Leather
Split leather refers to the practice of separating the leather from the grain at the grain junction. This result in a lower quality material that lacks durability. Manufacturers sometimes coat it with a polymer to mimic the look of grain leather.
Evaluate the Hardware
Besides the leather material used to craft the bag, you'll also want to check out the hardware. Make sure the handles, locks, and buckles demonstrate sturdy craftsmanship. 
And don't forget about the quality of zippers. They will make or break a good bag. Avoid plastic zippers, which won't stand up to wear and tear. Instead, go with metal zippers such as YKK.
Scrutinize the Craftsmanship
All of the quality leather and hardware won't make up for poor craftsmanship. Look closely at the seams and stitching. Quality stitches will appear small, tight, and barely noticeable. 
They should also look consistent. Besides checking the craftsmanship on the exterior of the bag, don't forget to examine the bag's interior seams and lining. Look for first-rate material choices and quality stitching.
Select the Best Leather Tanning and Color
The two primary types of leather tanning are:
Vegetable tanning
Chrome tanning
Vegetable tanning represents the more eco-friendly approach but one only used in the production of about 10 percent of leather goods. The process yields a thicker, stiffer, more durable product.
You'll also prove pleasantly surprised by the luxurious leather smell and attractive patina. But you'll pay for the process. Leather items tanned using natural materials cost more than their chrome tanned counterparts.
Approximately 90 percent of leather products undergo chrome tanning, a process that proves less expensive than vegetable tanning. But it also results in a less desirable product. 
In terms of color, quality leather items will range in hue from tan to dark brown and black. For a polished, professional look, always go darker. Dark brown, in particular, will stay beautiful and elegant looking even after a decade or more of use. 
Here are some more tips to ensure you look polished and professional no matter where you go. 
The Best Travel Duffel Bags of 2019
Now that you have a thorough understanding of what to look for in a high-quality leather carry on bag, let's dive into the finest pieces on the market. Each of these nine bags boasts quality craftsmanship and the finest materials. 
1. A Made in Tuscany Leather Doctor Bag
When it comes to classic pieces with charming vintage appeal, look no further than the top-notch craftsmanship of a Made in Tuscany Leather Doctor Bag.
Crafted from the finest leather with an eco-friendly vegetable tanned patina, you'll delight in the dependability and beauty of these leather bags. From their classic linings to antique hardware, they take leather duffel bags to the next level.
And you're sure to be pleasantly surprised by each bag's affordability. 
2. Coach Explorer Bag
Made of buttery calf leather, this durable carry on features a variety of zip pockets for convenience, a zip closure, and an interior fabric lining. It meets TSA regulations for size and also comes with a detachable nylon strap, luggage tag, and padlock.
3. Bottega Veneta Nero Intrecciato Medium Duffel
Manufactured for durability and ease of travel, this black beauty will last for decades.
It comes with two interior pockets, a detachable canvas shoulder strap, and a lock. Few travel bags appear so stylish yet perform so durably, which is reflected in the hefty price tag. 
4. Thom Browne Pebbled-Leather Holdall
For a distinctive look that you'll never lose sight of in the airport, check out this gorgeous bag featuring racing stripes. The three-stripe pattern proves eye-catching and will help you find your carry on in a sea of luggage duffel bags.
It boasts a handy luggage handle and retractable wheels for days when you need to fill it to capacity. 
5. Barneys New York Leather Duffel Bag
Designed by Barneys' in-house label, this bag comes available in brown or black with goldstone, polished hardware.
It features a black twill lining and plenty of room to stow all of your belongings. It also comes with a detachable shoulder strap. 
6. Leathario Rolling Duffel Bag
This leather bag combines classic appeal with modern convenience. Its bottom compartment allows you to separate items such as toiletries or shoes from the main compartment, and its wheels and retractable handle make it a practical option.
7. Hook & Albert Black Leather Garment Weekender Bag
Few bags prove more convenient when it comes to overnight travel. It offers a garment section capable of stowing up to two suits as well as sleeves for shoes. Belongings remain secure because of the top zip enclosure and zip pockets. 
8. Samsonite Leather Checkpoint Friendly Brief
Do you travel for business? Then, this bag's for you. This sleek, professional-looking carry on includes lots of room to keep your business items organized and safe. 
You can stow your laptop in the 15-inch padded compartment as well as use the interior pockets for a phone, pens, and business cards. 
9. Grand Voyager 2 Bag
The Grand Voyager 2 holds its shape and boasts clean lines and modern leather styling. It contains handy zippered pockets to organize pens, business cards, your phone, and important travel documents including your passport. 
The Best Travel Duffel Bag
The best travel duffel bags represent an investment. But they'll last for decades, growing more attractive with age. Just follow the tips above to find a bag that'll go the distance for you. 
The right travel bag will help you stay organized, stylish, and ready for whatever travel throws your way. Read on for more ways to take the stress out of your next work trip. 
Anything to Add? Leave a Comment!