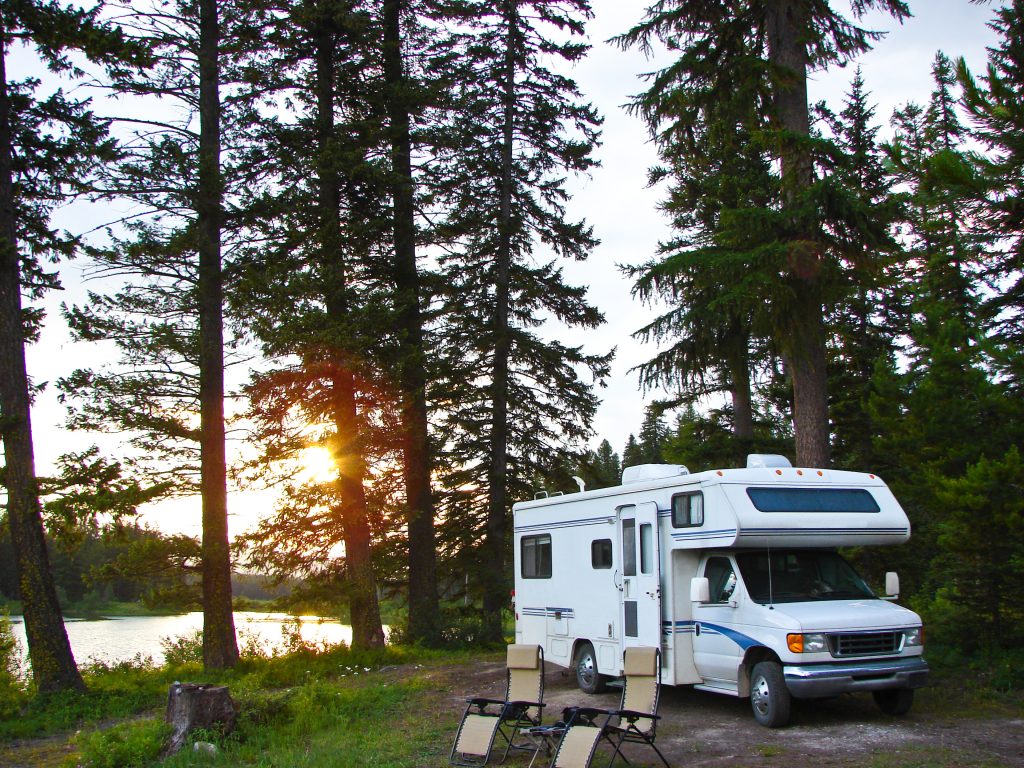 Every year you learn something about RVing that you didn't know when you first started. This usually includes finding out the hard way which travel trailer accessories you need most. But, every day is a picnic when you're in your RV and nothing can bring you down.
That's why this year you're doing your research. And it landed you right here. Good news for you!
If you're going to the beach, you'll need beach towels, umbrellas, sunscreen, snorkeling gear, and, well, you get the point. Likewise, for camping and RVing, you'll need all the proper gear, too. Of course, you can keep all that beach gear in the RV if you plan to spend a lot of time on the coast this year.
Whether you've just purchased your first RV or you're preparing to stock the trailer for this year's adventures, we've got the list for you. In this article, we're discussing most of the RV accessories you can't leave home without. Keep reading to learn more.
Door Mat
A doormat may or may not seem like an obvious item to carry so we've listed it here to be on the safe side. You can keep one on the ground in front of the trailer and also at the threshold of the entryway. This will ensure that you're not tracking in unnecessary debris.
Picnic Table Cover
One of the most common camper accessories that is often forgotten during the first season is the picnic table cover. You'll probably have a picnic table at your campsite no matter where you land, so having one versatile item like this comes in handy non-stop. Look for one that wipes down easily with a wet cloth or sponge.
Walkie Talkies
One of the best RV accessories, especially for families with children are walkie talkies. You can find them with ranges anywhere from 50 feet to over 5 miles. Use them to keep track of each other while on separate adventures during the day.
Walkie talkies can also come in handy should you get lost in the woods. You can find a radio signal to call for help.
Fold Up Step Stool
There's always bound to be something just out of reach, just as there is at home. Especially if something goes wrong with the RV at a campsite such as a stuck shade pullout, you'll be glad you had a step stool on hand. Look for one that folds up so you can tuck it securely away while traveling.
First Aid Kit
Bee stings, slivers, stubbed toes, and more can all occur on an outdoors excursion. Not to mention that you're often far away from hospital services when hanging out at your RV. It's always a good idea to have a full first aid kit in your RV at all times.
You can find good first aid kits available at most RV camping stores. A basic home kit will also do the trick as long as you can secure it when traveling.
Tool Set
A list of RV must haves would not be complete without mentioning the ever important toolset. You should make sure to have compatible screwdrivers and drill bits for your camper as well as automotive tools like wrenches and sockets. Again, ask your RV retailer for a recommendation to a good RV toolset specifically designed for the types of repairs you're most likely to face.
Toilet Brush
Your RV toilet does not hold much water. That could mean some residue is left in your commode, even when you flush. Investing in a toilet brush will help you keep a clean and safe environment for yourself and your family.
Sheets 
Another seeming no-brainer, but you don't want to get out on the road and realize you've forgotten sheets for your bed(s). You'll have to order them online or shop at an RV store that specializes in camper sized mattress sheets. Don't forget extra blankets, too!
Lighters and Candles
When you think of RV necessities, you may not immediately think of lighters and candles. You'll probably need lighters to start the flame on the grill and the campfire, of course. Candles are nice to keep around for ambiance and they keep the mosquitoes away.
Flashlights
Flashlights are a must for any camping excursion. You'll probably be up after dark most nights and it gets awfully dark out there in the wilderness. It's a good idea to have at least three or four stocked in the trailer at all times.
And, don't forget the extra batteries.
Dirty Laundry Hampers
Camping means that you're probably going to change your clothes a few extra times during your trip. That means you'll need somewhere, besides your duffel bag, to place your dirty laundry before it starts piling up all over the camper. Consider investing in a laundry hamper or two to keep things organized.
Hand-Held Vacuum Cleaner
Your trailer is a tight space that doesn't have much room for extra storage. Get a small, hand-held vacuum cleaner to keep all the messes cleaned up. You can even find them with battery power.
Hoses
Of course, you're going to need at least two hoses. Some first-time RVers don't realize they need both a freshwater hose and the other for cleaning out your black water tank. Click here for more information about a no freeze water hose for when you're roughing it in the cold.
Final Thoughts on RV Accessories
The point is that you can never have too many RV accessories. This list should be enough to get you started with your new RV or at very least help you remember what to update from year to year. Of course, you can add your own list of wants and needs so that you'll always be fully stocked and ready to hit the road.
We hope you found this post helpful. For a little further reading, check out this post about saving money on your next trip to Vegas. We all know it's on your travel itinerary sooner or later.
Anything to Add? Leave a Comment!