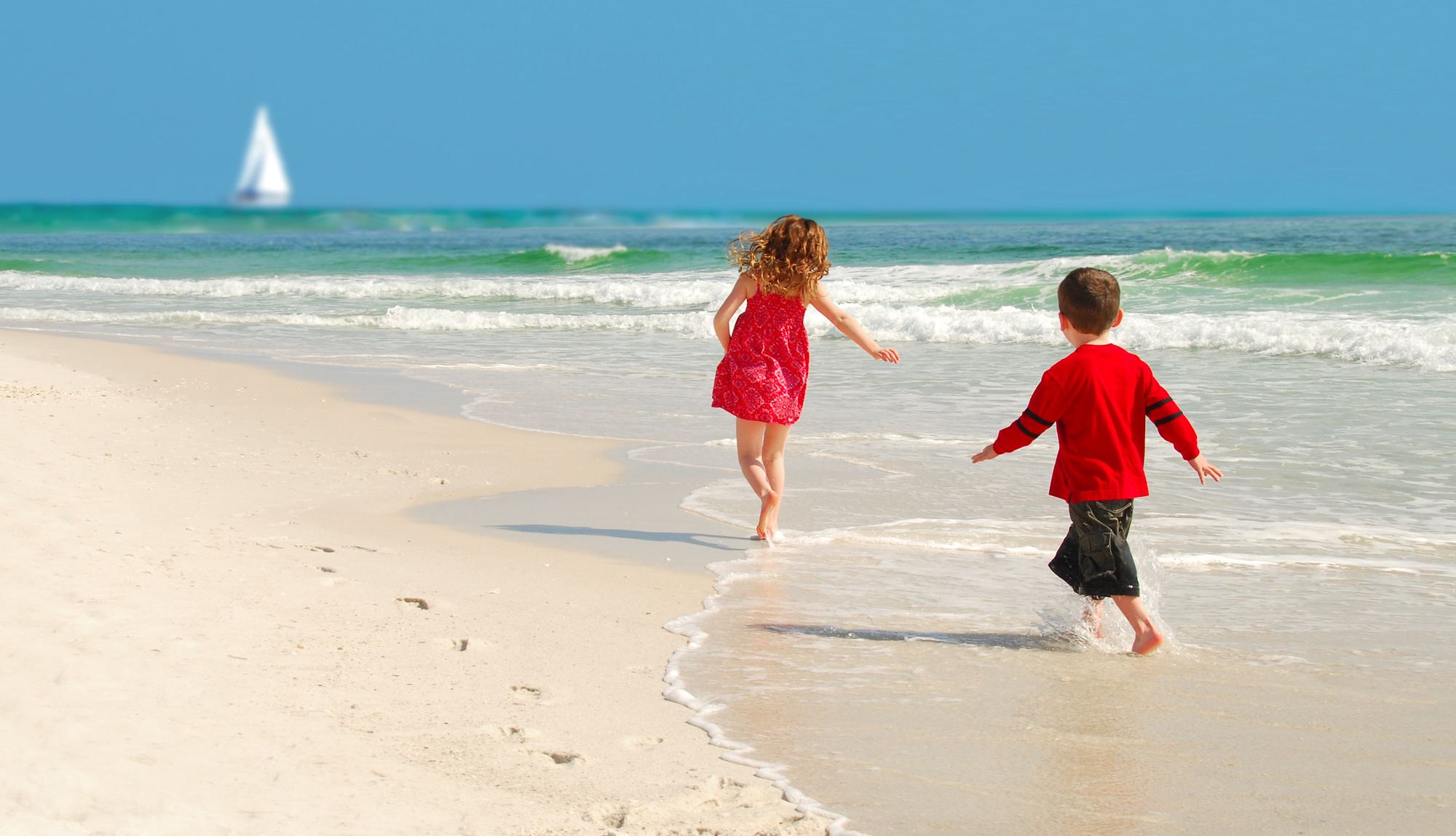 You've finally made it. It's 5 o'clock on Friday and you're about to take the family on a summer vacation they'll never forget.
Myrtle Beach for kids is the right choice for all the reasons you'd imagine. You've got the sunny shores of the beach for some R&R, plenty of amusement and water parks for the kiddos, mini golf to keep Dad on his toes, and restaurants galore.
Now that everybody's bags are packed, it's time to decide where you'll head first. Our love for South Carolina is never ending, so we're simply over the moon to share our top picks with you. Away we go!
1. Family Kingdom
A water park is a pretty spectacular way to spend the afternoon with the kiddos. But, a water park on the ocean? Now, we're talking.
Family Kingdom combines the joys of an amusement park and a water park. You've got a classic wooden roller coaster, log flumes, bumper cars, carousels, and so much more.
When everybody's tuckered out, take in that ocean view with your hot dogs and cotton candy in hand.
2. Parasailing
Depending on the age (and enthusiasm) of your kids, you might want to take them out parasailing.
Perhaps Dad can go up with one and you can go up with the other? It's quite a view, soaring through the horizon at the end of a lovely day.
We always encourage our kids to spread their wings and fly. Why not give them a tiny taste, Myrtle Beach for kids style?
3. Captain Hook's Adventure Golf
Is anyone a fan of pirate ships and treasure chests? How about you really dive into the tales of long ago in a miniature golf course that boasts two 18-hole courses and one 15-foot smoking skull.
You might want to leave the door open in your hotel suite that night! Alas, the laughter and memories of a night spent at Captain Hook's will be well worth the lost sleep.
4. Ripley's Aquarium
Any budding marine biologists in the family? How'd you like to take them for a walk along a 330-foot path that takes you through flowing reefs, underneath the tails of sharks, and alongside a family of stingrays?
Ripley's Aquarium is as close to being one with The Little Mermaid as we may ever be!
5. Hollywood Wax Museum
We've all seen those wax figures that look realistic enough to strike up a conversation. That alone will makes Hollywood Wax Museum a lot of fun.
But our personal favorite is Hannah's Maze of Mirrors. Get ready to giggle and run as you help the kiddos find their way through a maze of mirrors.
We have to share one of our guilty pleasures with you. Whenever we're missing the waves of Myrtle Beach, we go online and daydream about owning our very own Myrtle Beach condo someday.
Myrtle Beach holds such special memories that we often wonder what it would be like to have a second home on those sandy shores. Until then, dream on, dreamers!
Myrtle Beach for Kids and a Life Well Lived
Here at Thrifty Momma Ramblings, we love to gather all the latest tips and tricks for your family and home.
And if you're looking for a way to spend more time at home with your family, visit our blog for all the latest and greatest on earning money right from the comfort of your beautiful home. Safe travels to you and yours!
Anything to Add? Leave a Comment!