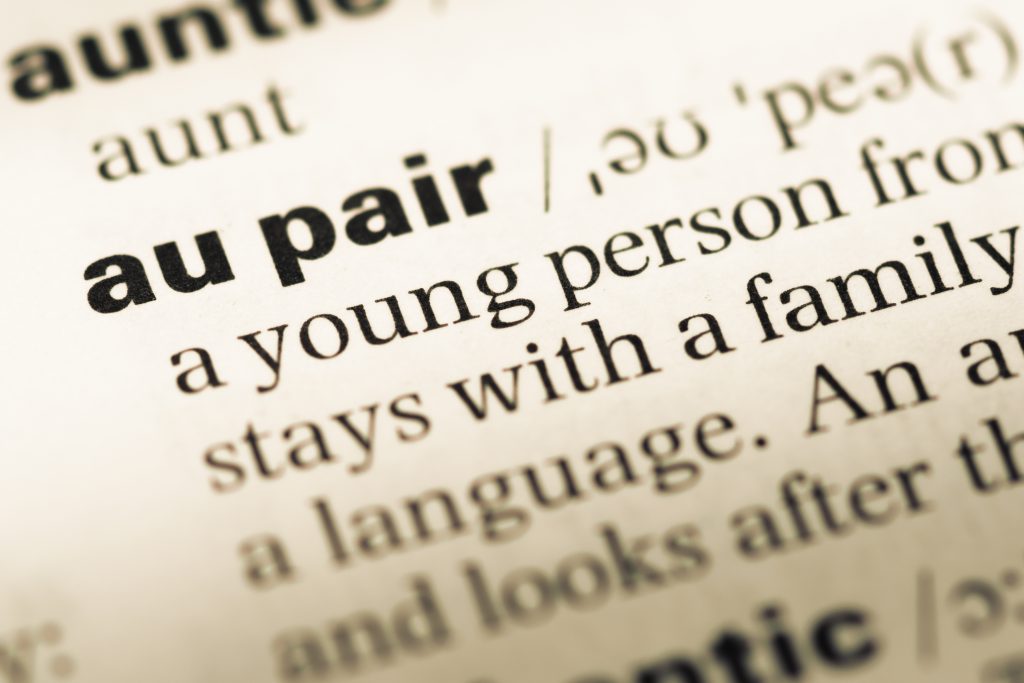 Whether you're traveling with a new baby or have a gaggle of kids of all ages, when you're on an extended vacation, you definitely deserve to make the most of your time off. 
You're ready to find an au pair that will provide excellent care for your children — and allow you to kick back, relax, and enjoy a glass of wine without your kid asking you to do something for the thousandth time. 
Connecting with a great au pair means you'll need to do a little leg work now in order to take full advantage of your travel plans later. 
Read on to learn how to find an au pair that's the right fit for your family in every way. 
1. Ask Around
You rely on your other mom friends for advice from how to handle a picky eater to how to deal with a teacher that seriously has it out for your kid. 
So, it's no surprise that they should be your first resource when it comes to finding an au pair.
Even if the person they worked with has moved back to their home country or has switched jobs, they can still offer you great insight into the methods they used to connect with one.
Plus, they might have friends that have a great au pair that's looking for a new family to work with. 
2. Check out Job Boards
Before you had kids, maybe you loved the idea of traveling around the world, exploring new cultures, and seeing the most incredible sites and landmarks possible. 
Guess what? 
Even if you're no longer backpacking across Europe and staying in questionable hostels, there are still plenty of people who are.
Many of them sign up on au pair job boards to make some money while they travel. The Internet has made finding qualified candidates for jobs easier than ever, and childcare positions are definitely no exception. Some of them even conduct background checks and verify the identities of potential au pairs. 
Check out the Backpacker Job Board to browse through tons of awesome au pair profiles. Reach out to several candidates, and move forward with some of your most promising options. 
3. Rely on an Au Pair Agency
Looking for someone to do most of the work for you? 
If so, then working with an au pair agency is the right move for you. 
An agency will be able to provide you with au pairs that have experience with children around the same age as your kids, excellent references, and any other preferences you have. 
You might need to pony up a bit more money to an agency than you would if you elected to conduct your search on your own. Still, we think that making an investment in the person taking care of your child is well worth it. 
Just make sure you read reviews of the agencies to make sure that they vet their candidates — and pay the au pairs that work for them fairly.
In other words?
Don't just do your research on the au pairs themselves. Also, ask around about the validity of the agency you're planning on working with. 
4. How to Conduct an Interview
So, you've used the above methods to find a few au pair candidates. 
In order to ensure you make the right decision, you need to conduct a thorough interview. 
First, ask about their experience with childcare, and especially with au pair work. An au pair needs to be flexible, up for long travel days, and work well with your overall family dynamic. 
You'll be spending much more time with an au pair than you would with a nanny or babysitter. 
You may also want to ask about their overall experience level with cooking and even light housecleaning.
Make sure that they can work with a schedule that's not as consistent as a traditional job. They may work long hours one day, and then barely any the next. Talk about off-days and payment up front, so that there's no confusion later on. 
Always ask to speak with families they've worked with in the past. This will give you an idea of what to expect — and whether or not you should go with another au pair. 
You should also run a background check on the top candidate before you hire them.
Check out this list of some of the best background checking services, so that you can rest easy knowing you're leaving your kids with the right kind of person. Above all, trust your gut. If something just seems "off" during the interview process, it's best to continue your search.  
Finding a Great Au Pair Is Easier Than You Think
If you follow these tips, we know that you'll find a great au pair that doesn't just along with your kids, but also fits well within your family unit. 
In addition to being a serious help, an au pair can encourage your children to learn a new language, allow you to enjoy your time off, and even open your eyes to new experiences.
Looking for more advice about how to find a great childcare provider? Interested in picking up a few tips about how to vacation with kids — and save on the costs of travel in the process? 
We've got you covered. 
No matter what kind of great deal, life advice, or even tips on how to actually enjoy your time at the airport, keep checking back with us for more more-friendly tips and tricks. 
Anything to Add? Leave a Comment!