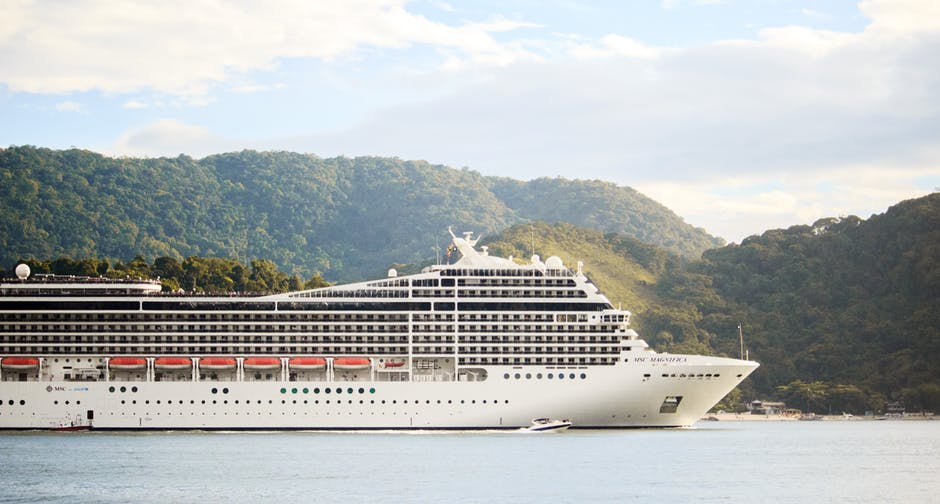 What if you were trapped on a boat with uncontrollable monsters?
We're not talking about the latest Hollywood horror movie. Instead, we're talking about taking a cruise with your kids.
A cruise can be a magical experience for your entire family. Or it can be a trip from hell that leaves you longing for home (which is one reason why many cruises entirely forbid kids).
Wondering how to make cruising with kids easy and fun? Keep reading to discover our best tips!
1. Do Your Homework
When adults plan a cruise for themselves, they usually focus on exotic destinations and not the cruise itself. When you're taking kids on a cruise, you need to have a different set of priorities.
For example, you'll want to see what kinds of childcare options are available. This helps to determine whether you and your spouse can actually enjoy any one-on-one time during the cruise.
You'll also want to research meal options and times. If your kids are picky eaters, it's important to know that they'll have food to look forward to.
Other factors include the cost of the cruise, the time of the cruise, and the size of the room (more on that later). Your goal is to not have any unwanted surprises once the cruise begins.
2. Child Activities and Clubs
The good news is that most cruises have special activities and clubs for kids. The bad news is that some of these activities and clubs are better than others.
Before your trip, check out what age level the cruise club is designed for. And really explore the potential activities to see if they are something your children will enjoy.
If your children are in different age groups, check to see if multiple clubs are available. The last thing you want is a surly teenager stuck doing basic kiddie activities.
3. Test Voyage
Obviously, there are many cruise options, with some being longer than others. Take it from us: you should try a shorter cruise first to see how the kids handle it.
No matter how much research you do, a shorter trip is your best way of finding out how kids react to the cruise experience. You'll want to know if it stresses them out, if they get seasickness, and so on.
And you can still make a short trip feel very special. Pick one designed for a holiday to make some very special memories. If you're lucky, you may just kick off a new family tradition!
4. Saving Money
Let's face it: cruises are always going to be an expensive vacation. However, it's important to try to save money, both before and during your vacation.
If the destination isn't too important, you can afford to be selective about the cruise. This lets you find a trip that is suitable for your budget.
One area where it makes sense to "splurge" a little bit is the cabin itself. You typically get what you pay for, and trying to cram your entire family into a tiny cabin is a decision you will regret almost right away.
Pay special attention to cruises that offer free or reduced rates for children. This alone can save you hundreds or even thousands of dollars!
5. The Day Before
What do you think causes the most anxiety during a family vacation? The surprising answer is "time management." It can be stressful to herd slow children from one place to another when you are on a strict schedule.
That's why we recommend arriving at least one day before the cruise begins. This helps you settle in and avoid the stress of last-minute packing and racing down the road to arrive on time.
And the extra day can also help children physically and mentally adjust to their vacation. That means they are likelier to have a positive frame of mind once you set sail (harder to do if they are still shrugging off jet lag)
6. Trips to Shore
Taking a trip to shore with your family can be a pricey proposition. If you can afford it, though, this can make for an unforgettable experience.
These excursions can let you visit cool destinations in exotic cities all around the world. Alternatively, they can let you enjoy some "fun in the sun" on a faraway beach.
To really win some points with your children, make them part of the process. Kids are usually very excited to plan some aspect of your family vacation.
Such an excursion also gives them something to look forward to and makes for a nice change of pace and environment during the cruise.
7. Cabin Fever
Many couples bring their children on a cruise because they want to recreate their fun experience on the ocean. However, what works for a couple doesn't always work for a family, especially when it comes to the cabin.
A typical cabin is very small. This is usually fine for a young couple, but a family (even a small family) may be way too cramped inside this space.
It's worth trying to get a stateroom that has features such as dividing curtains and a balcony. These, along with separate seating areas, can give everyone a bit more room and privacy.
8. Safety Gear
As you know, being on a cruise is like being in a small city. It's important to bring the right safety gear to keep track of your family and keep them all coordinated.
Walkie-talkies are a great way to quickly communicate with your family. They are more effective in certain areas than cellphones and are especially good for children who do not have a phone of their own.
You'll also want dry-erase boards or post-it notes so you can leave messages for each other back in the cabin. This helps reduce the panic of wondering "where is everyone?"
Don't forget to see if the cruise has a special app. This can provide yet another way for your family to keep in touch.
Cruising With Kids: Making Magic Memories
Now you have our top tips for cruising with kids. But do you know who can help get you on the ocean quicker?
We understand cruises are expensive. To see how we can help you save money for your family cruise, check out our tips for working parents to earn extra money!
Anything to Add? Leave a Comment!