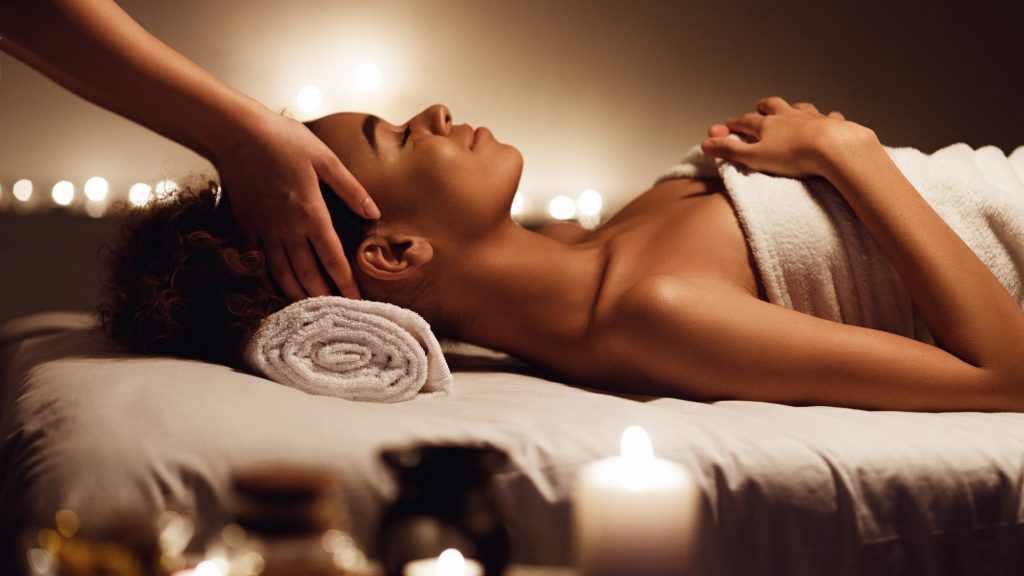 When you get home from work, you try to relax, but your back is sore and your feet are killing you! Aching muscles are a real pain, but most muscle soreness goes away with a little massage.
The ancient treatment of massage therapy is still very popular today! In the US, 15.4 million adults use massage to relieve their muscle pain!
There's only one problem. Paying for professional massages can get very expensive! How can you afford that?
We're here to help! Keep reading to learn some tips and tricks for getting the best massage possible, no matter what your budget is!
Look for Coupons and New Customer Deals
Everyone loves a good sale and getting a great deal on a massage will have your muscles and your wallet feeling good! Many massage therapists offer coupons from time to time if you know where to look.
One great place to look is Groupon or other marketing groups. They offer coupons for different massage therapists in your area. Discounts vary from person to person, so be sure to know how much your therapist charges for a massage before a discount.
Also, check with all the local massage therapists to see if they are running any specials or if they offer a new client deal. Not all therapists can afford marketing, but they are more than willing to offer a little discount for you to give them a try. Before you make a decision, check out client reviews to make sure your chosen therapist knows their stuff.
Get the Best Massage at Home
There are tons of at-home massage machines on the market at every price range. Big spenders can go for a massage recliner so you can get a full-body massage while watching TV! If the big stuff is not in your budget, spring for a smaller, more area-specific body massager.
Some machines attach to your favorite chair (or your office chair) and massage your back when switched on. Now, any chair you have transforms into a massage chair!
One of the most enjoyable experiences after being on your feet all day is a good foot massage! Check out online reviews to find the best foot massager for your needs. Voila, no need to hassle your significant other anymore!
Check out the Massage Therapy Schools
One of the best ways to find a discounted professional massage is to go to a massage therapy school! Most massage schools offer discounted or free massages so their students have clients to fine-tune their skills on.
Yes, these are students, so they don't have a ton of experience in the field yet, but rest assured that every student has done enough study to know how to work out your knots. There are even teachers nearby in case the students need a little guidance.
If you can, try to pick a student massage therapist who is about to graduate. Those are the students who know all their techniques already so you have the best chance of getting an amazing massage.
Check with your local massage therapist school before you go. Some schools insist that "clients" book their appointments in advance while other schools allow walk-ins. If you're short on time, you should make an appointment so you don't have to sit in the waiting room for a long time.
Save a Few Bucks Every Day
When you have no expendable funds to spend on a massage, try making little changes to save a few pennies here and there. Anytime you save money, add it to your massage fund jar. Once you have enough money in the jar, go get a relaxing rubdown!
Go through your closets and take out any clothes that no longer fit or that you don't want to wear anymore. Take those items to a local consignment shop or even sell them yourself online or in a yard sale! You'll never guess how much money you have lying around in goods you don't want or need anymore!
Instead of going out to lunch or ordering delivery food, pack a lunch from home (like last night's leftovers)! If you save $5 a day by not eating out for lunch, you'll have $50 in only 2 weeks!
Ask a Friend or Family Member
If you are in pain and you have no money to set aside for the massage fund, there is one more option. You can always ask a family member or a friend to give you a massage.
You may have a massage therapist in your family, or your friend has her massage license. Offer to pay them for their services, but they may insist on giving you the family discount.
Try suggesting to your significant other that you exchange full-body massages before bed. That way you both get to feel better, for free! All you need is a little massage oil or lotion and a place to lay down!
No matter who is willing to work out your muscle pain, be sure to show your gratitude in some way. If they feel like you didn't appreciate their kindness, there's not going to be a second massage!
Treat Your Self… to a Full Body Massage!
No matter if you enjoy a home massage or if you go to a fancy spa for a professional one, massage is a great way to relieve your muscle aches and pains. Regardless, any massage that makes you and your body feel good is the best!
If you can, spring for a massage that is more of a full-body affair because your pain can originate in surprising places. 
We hope you enjoyed reading this article and that you learned one or two ways to help you afford the best massage you can get! If you need more advice on saving money and getting thrifty, check out the rest of our blog posts today!
Anything to Add? Leave a Comment!