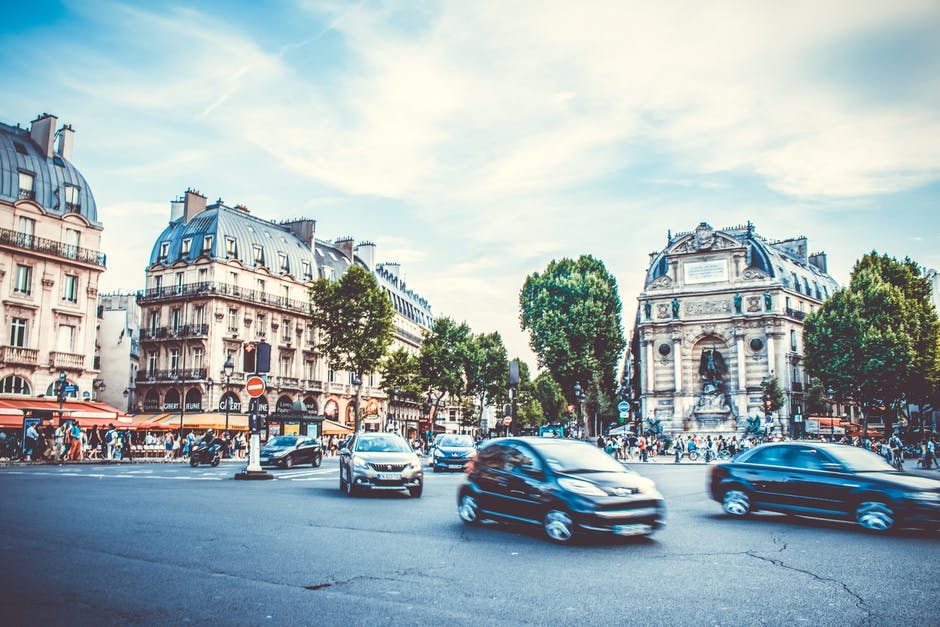 Do you yearn to spend a summer wandering through Europe? The idea that you can go wherever you want. Stay for as long as it feels right. Blend with the locals to get a true European experience.
Does your wanderlust have you dreaming of European roadways, cafes, and culture? It all sounds great until you imagine how to actually pay for it. 
Don't give up on those dreams of days spent wandering European streets and sites. You can see Europe and do it on a tight budget. 
The secret is to see Europe by car. Car and not train? Yes, learn how to travel through Europe by car and stick to a budget too
Car Choice
What better way to road trip across Europe than to pack up the car and take to the open road? The most obvious question is what car to use. If you don't live in Europe and have your own car, then you need to find access to a car to use for an extended period of time. 
If you are under the age of 25, many car rental companies put steep fees to rent to do a rental.
One option is to do a short term lease. Peugeot Open Europe offers short terms leases for a minimum of three weeks. To take advantage of their low cost, short term lease you must not be a resident in the European Union and be at least 18 years of age. 
Things to consider when traveling by car through Europe are how to insure the car. This is easy to do with a short term lease. You might also want to include roadside assistance since you will be driving in unfamiliar territory. 
You should also consider getting an international driver's permit. This license certifies you to drive internationally. It often makes car rentals and leases easier to acquire. Learn more here about how to obtain an international driver's permit.
When selecting a car, think about the fact that you are going to spend significant time in it. Will you want to sleep in it? How much space do you need to carry your belongings?  
Survival Things to Consider
Once you have secured a car, there are other things to think about before taking off driving across Europe. A car gives you freedom in a way that train schedules do not. But there are still some benefits to thinking about how you will get around Europe and live while doing it. 
Where Will You Sleep
Sure, you can use the car to wander from country to country, city to city. But where do you plan to sleep? For some looking to live on an uber tight budget, they plan to sleep in the car too. 
While this certainly is not the optimal situation for comfort, it does save money. You have to consider where can I park my car safely while I sleep. Some countries do not allow this, so be sure to consider local laws. 
Other options for inexpensive sleeping include camping or hostels. Both are less expensive than hotels but still may require planning ahead with reservations. 
Food and Drinks
Let's face it, food in Europe is amazing. You want to be able to splurge on the gelato or pain au chocolat. But food and drinks can be real budget busters, so you need to do some planning. 
Plan to pack snacks and bring refillable water bottles. Buying a bottle of water or a snack each time you make a stop can add up fast. You might consider packing a "kitchen" box in your car. Then you can pack:
A wine opener (it is Europe, after all)
A can opener
A few plates, cups and cutlery
A knife for cutting cheese and bread (again, it is Europe)
Being able to buy food from a farm market or small grocery will greatly save over eating meals in restaurants. 
Set a Budget
If you want to do this inexpensively, you have to set a budget for yourself and keep it. If traveling around by car, gas will be the biggest expense. You should plan for the unexpected if you are traveling by car. You need to have a cushion in your budget for the potential flat tire or dead battery.
Consider how much you can spend. Subtract the cost of the car and expected gas based on the mileage you hope to cover. 
Even if you plan to sleep in the car some, you will occasionally need to pay for a place to stay so you can shower and do laundry. 
Establish a daily food budget. It will keep from making those impromptu purchases. Nothing wrong with a little splurge, as long as it doesn't happen over and over again wreaking havoc on your budget. The food budget will also force you to plan ahead by using local markets to get food to travel with you.
You should also plan for some money in your budget for admission fees. Some of the sights you can't miss while traveling, think the Colosseum or a ride down the Seine in Paris, will have fees. 
Outline a Route, Be Ready to Change It
The great thing about traveling by car is the flexibility it provides. You do not have to adhere to the strict schedules of using mass transportation. You can see where the road takes you and make spontaneous decisions to stay longer or investigate a place you find. 
Having said that, consider when a place will have the most tourists. When will holidays affect what you can see?
Make a dream list of where you want to see. Then plan the best route to navigate to those places. It might save gas and time to prevent you from doing a bunch of zigzagging if you don't have a plan. 
Pack Strategically
It's easy to think, you can pack all you want since you have a car versus getting on a plane or train. Remember, your car will be your home on your travels and you want it to have space and be organized. 
You will need to access things without having to unpack the whole car every time you want to get a sweater out of your bag. One suggestion is to pack boxes that represent different rooms in your home. You have a kitchen box with eating necessities. You have your bathroom box with a towel and toiletries. 
If you plan to sleep in your car, think about what you will need to for comfort while you sleep. 
Europe By Car, the Adventure of a Lifetime
No matter where you sleep, wandering your way around Europe is a fantastical adventure. It can be made even better with some planning and foresight. See Europe by car with an international driver's permit, a car and some adventure in your soul. 
Learn more travel ideas by visiting our Travel Topics tab on our website. 
Anything to Add? Leave a Comment!