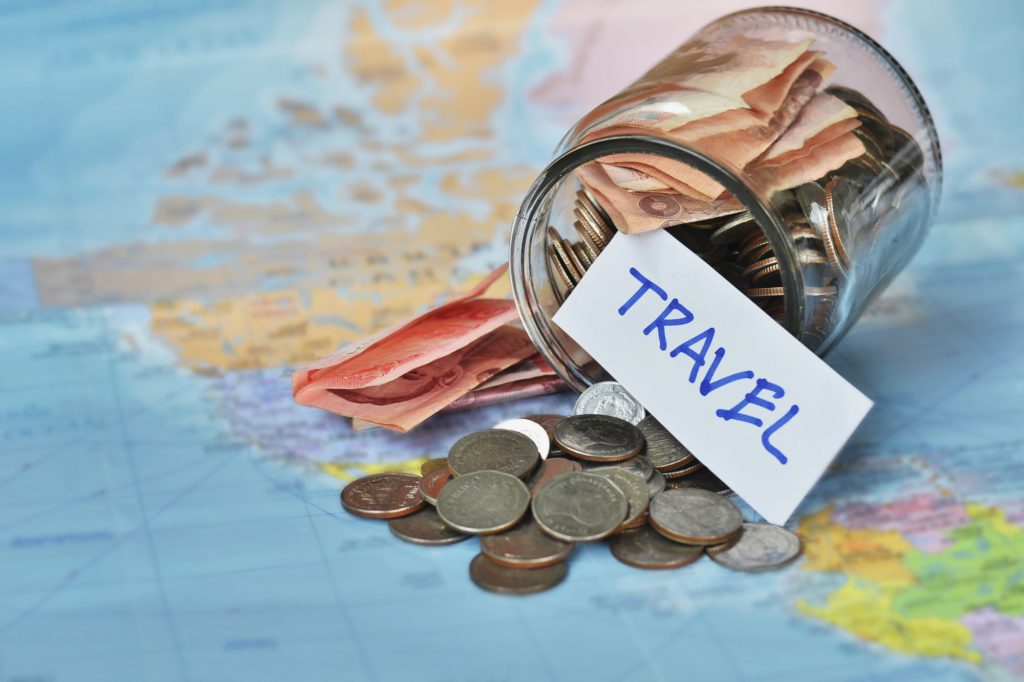 74% of Americans go into over $1,000 in debt to fund their vacations. If that doesn't sound like a great plan to you, you may be scratching your head over how to have a nice break without breaking the bank.
Thankfully, there are ways. In this article, we'll show you 10 of the best budget travel destinations for wallet-friendly adventures.
1. Mexico
Don't want to go too far away from home? Then why not Mexico?
This huge country has so much to offer, with a wide variety of nature, culture, and cuisine. You might be concerned about your safety while in Mexico, but the truth is, so long as you keep your wits about you, you should be safe.
We recommend renting a car to get around since public transportation can quickly add up. Renting a car can cost under $50 per day, and you can travel wherever and whenever you want.
Expect to pay about $15 per day for your meals.
2. Sri Lanka
Not many people have Sri Lanka on their bucket list, but you should definitely consider visiting this island nation! You'll get to experience their unique culture and foods. Plus, there are plenty of opportunities to go on wildlife safaris where you'll spot tons of amazing animals.
Another key attraction of this country is its temples. These awe-inspiring buildings will provide a great backdrop for your family photos.
Here, you can expect to pay just under $2 per meal if you stick with street food. Hotels and hostels are also very cheap, coming in at around $20 and $10 per night respectively.
3. Argentina
If you've always wanted to travel to Europe but can't for whatever reason, Argentina is a reasonable substitute. Many of its bigger cities have a European feel to them, but all without you having to spend a fortune. This country is rich in diverse landscapes, such as mountains and glaciers.
Expect to pay around $6 for a meal and under $20 for hostels. You can book very nice hotels for cheap as well.
4. Egypt
Egypt is home to some of the greatest pyramids, so if you get an opportunity to visit, do it! Not only can you view things like the Great Pyramid of Giza, but you can also go for a dip in the Nile as well. There's also Khan El Khalili, which is the oldest flea market in the country.
If you're planning on street food, it'll cost about $4. Otherwise, a nice, simple meal will cost around $8.
5. Taiwan
Although a small nation, Taiwan is well-known for its cuisine. If you love bubble tea, then this is a must-visit destination; it's the birthplace of bubble tea!
Not only is food mouthwateringly delicious here, but it's also super cheap. For example, you can get a variety of street for under $2. Really well put together meals in restaurants cost around $10, depending on where in Taiwan you are.
While public transportation can be a bit pricey, you can opt to rent their city bikes. These are free for the first 30 minutes of usage and then $0.50 per hour afterward.
Hostels cost around $10 per night and hotels cost around $15 per night.
6. Hungary
There are plenty of cheaper countries to visit in Europe, and Hungary's one of them. There are romantic medieval villages and basilicas, as well as beautiful countrysides. You'll feel as if you're in postcards wherever you travel.
Here, you'll pay around $5 per meal, and all other costs are relatively cheap as well. Hostels will cost a little over $10 per night and hotels will cost $20 per night.
7. Nepal
You may know Nepal for its amazing mountains, but there's so much more to this country than that. This southeast Asian country has glacial lakes and tea fields as well. And if you're up for safaris, they have those too.
It can be challenging to travel to this remote nation, but once you get there, everything will be worth it. You can grab some street food for under $1 and get a decent meal for under $2.
The hostel and hotel prices are cheap too. Hostels cost around $6 per night and private rooms in hostels cost around $30 per night.
8. Romania
This is another country that's known for one thing but will surprise you. You may know of Romania because of Dracula, but there are lots of beautiful sites to visit in this country. For example, they have many breathtaking castles you can visit.
Meals will cost you around $15 per day and the same goes for accommodations. Find the best ones for your travel dates through https://bestlocationhotels.com/.
9. Greece
If you time your vacation around summer, you can get some cheap tickets to Greece. By doing so, you can avoid all the huge crowds as well.
Expect to pay around $15 per day for your meals; this number is the same for accommodations. Thre are some free walking tours available and flights across each island that can save you both time and money when compared to taking the bus.
10. Czech Republic
Beer lovers need to visit the Czech Republic; or more specifically, Prague. Some bars price their beers cheaper than water, literally!
Not only is beer affordable, but so are the meals. They're usually pretty heavy and don't cost very much. You can feed yourself for $15 per day.
For hostels, they cost around $20 per night. Expect to pay a little bit more for hotels.
Have Some Great Adventures With Budget Travel
Got some inspiration for budget travel now? Then what are you waiting for? There are so many adventures waiting for you out there, so get to booking your next big trip!
If you want more advice on how to be thrifty, please check out our other blog articles.
Anything to Add? Leave a Comment!