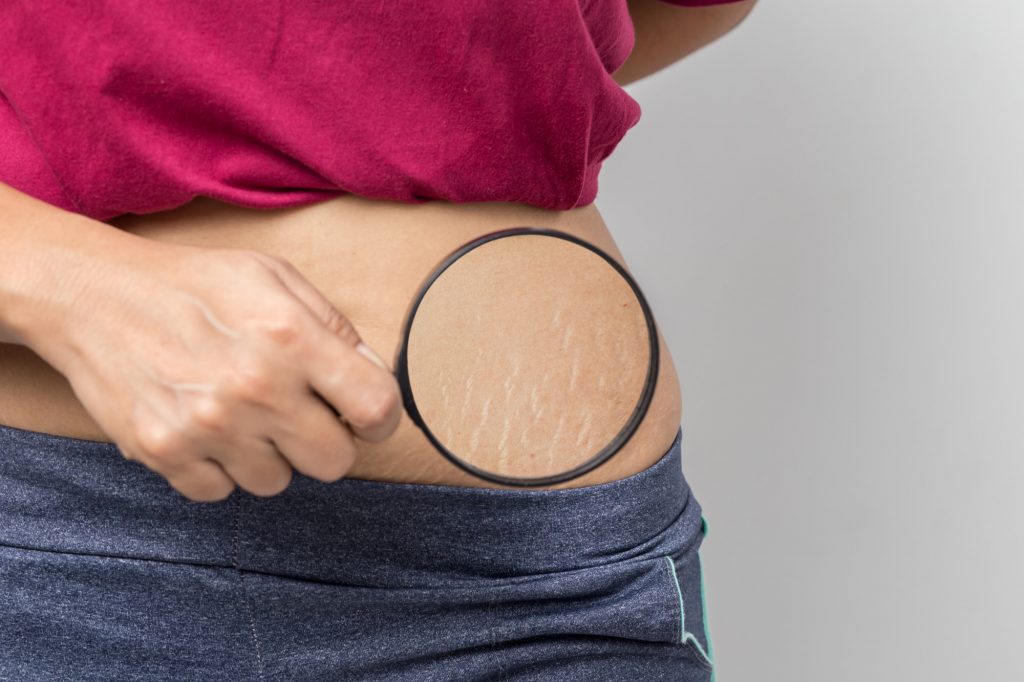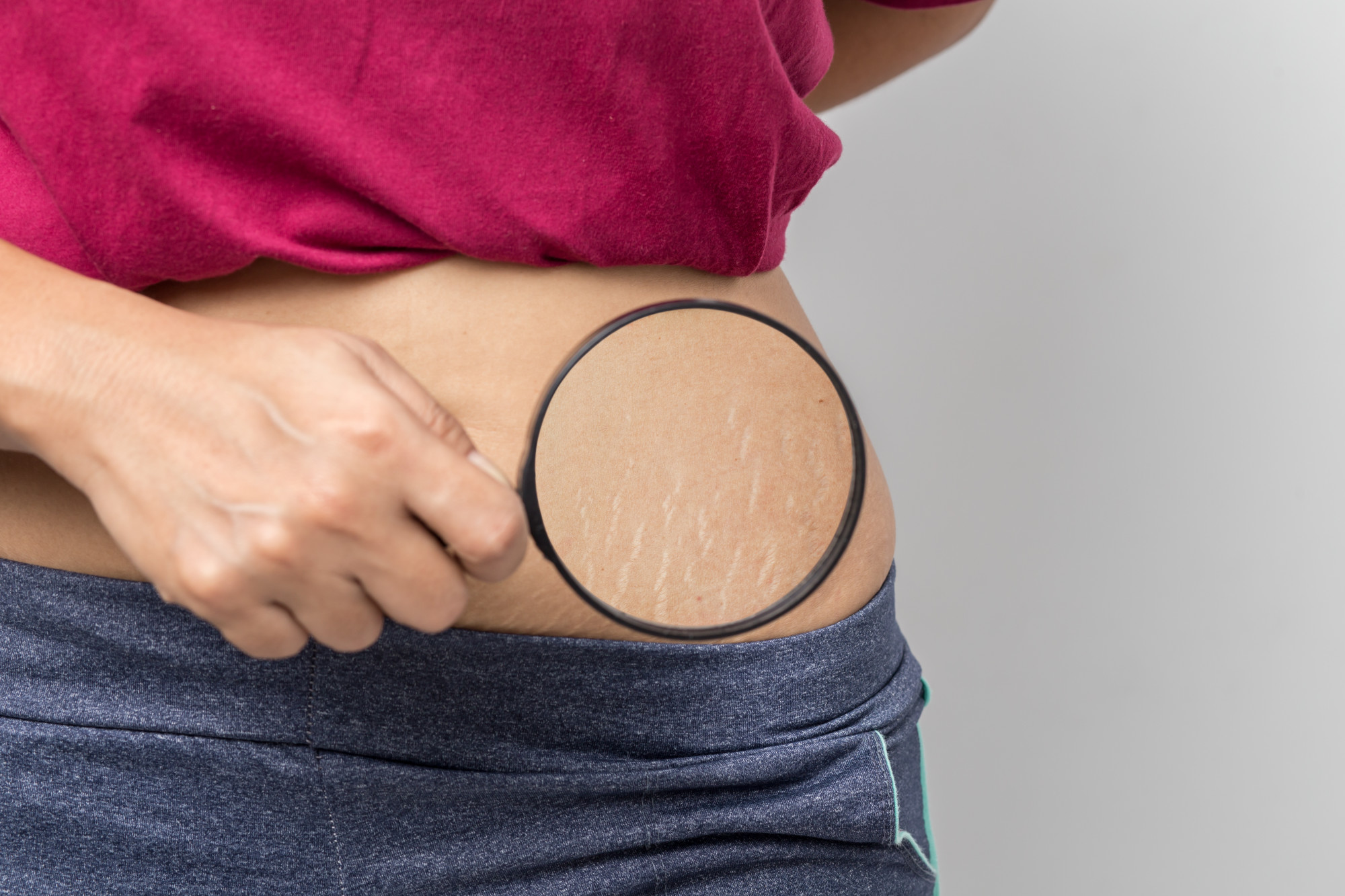 Research has shown that about 90% of women develop stretch marks at some point during pregnancy. Most of them get stretch marks during the backend of pregnancy when they start gaining a lot of weight in a short period of time.
However, it's not just pregnant women who need to worry about stretch marks! Generally speaking, about 80% of Americans—including both men and women—have stretch marks in one area of their body.
Stretch marks won't cause you any harm, but they can be unsightly and take a toll on your self-confidence. It's why you should learn how to get rid of stretch marks if you've seen them develop in your skin.
There are some simple remedies that might work when it comes to making stretch marks a distant memory. Here are five ways that you can try to eliminate stretch marks once and for all.
Start Upping Your Vitamin A Intake
There are a whole host of benefits that can come along with taking in more vitamin A on a daily basis. Vitamin A is often used by those who want to improve:
Vision
Cell growth
Immune system
But those aren't the only aspects of your body that you can improve. Some studies have also suggested that vitamin A might be useful to those suffering from stretch marks.
Vitamin A is a retinoid. Retinoids can be used to smooth out skin and to make skin look younger and more vibrant. Therefore, you might be able to benefit in a big way from getting more vitamin A into your diet if stretch marks have become a problem for you.
You can incorporate more vitamin A into your diet by eating certain foods. These foods have high levels of vitamin A in them:
Eggs
Skim milk
Broccoli
Sweet potatoes
Carrots
You can also take vitamin A supplements in many forms. It can't hurt to put them to the test if you have stretch marks or suspect stretch marks might be a problem for you soon.
Apply a Special Sugar Scrub
Most doctors these days advise people to stay as far away from sugar as they can. But for those with stretch marks, sugar could be a godsend that can make their blemishes go away.
There is a simple sugar scrub concoction that you can make in an effort to erase stretch marks. Make it by:
Mixing 1 cup of sugar with 1/4 cup of almond oil
Adding a small amount of lemon juice to the mix
Mixing the ingredients together until they form a thick scrub
Once you have your sugar scrub made, rub it over your stretch marks when you're in the shower for about 10 minutes. Repeat this process a few times throughout the course of a week.
Monitor your results to see how the sugar scrub impacts your stretch marks. You might see them start to fade after just several treatments.
Give Aloe Vera a Try
Is there anything better than rubbing a bunch of aloe vera all over your skin when you're suffering from sunburn? The aloe vera feels so good from the moment it comes into contact with your skin.
There isn't a ton of evidence to suggest that aloe vera will work wonders on stretch marks. But because it softens skin and promotes healing, it has worked for some people in the past.
Buy a big bottle of aloe vera and rub it on your stretch marks as soon as you start to notice them. You could very well see them start to disappear when you make it a point to spread aloe vera on them day in and day out.
Take Advantage of the Powers of Coconut Oil
Coconut oil has all kinds of supposed medicinal benefits. While there is still a lot of work to be done when it comes to researching these benefits, many people will tell you that coconut oil can help with:
Burning fat
Reducing hunger
Raising good cholesterol levels
Improving dental health
Giving brain function in those with Alzheimer's disease a boost
And that's not all! Coconut oil might also help those people who have developed stretch marks over time.
Coconut oil is known to help heal damaged skin. And since stretch marks are basically the result of skin getting stretched and damaged during weight gain, coconut oil might be able to help this skin to heal.
If nothing else, coconut oil can often make the redness that accompanies stretch marks to go away. Unless you have an allergy that prevents you from doing it, it's not a bad idea to spread coconut oil over stretch marks to see if it does anything for you.
Use a Wrinkle Reduction Cream
If you've tried a lot of the natural approaches to eliminating stretch marks and just can't seem to find a solution to your problem, think about learning how to get rid of stretch marks with a wrinkle reduction cream.
There are tons (and tons!) of these creams on the market today. A lot of them aren't worth your time, but there are some that have produced results for people. When you read these StriVectin stretch mark reviews, for example, you'll see that people have seen stretch marks go away after using this particular cream.
Some of these kinds of creams are especially effective as far as getting rid of old stretch marks is concerned. They're worth a shot if you have stretch marks that have overstayed their welcome.
Learning How to Get Rid of Stretch Marks Can Restore Your Confidence
As we mentioned earlier, stretch marks aren't going to hurt your health. In fact, they could be an indication that you're healthier than you used to be if they're a result of weight loss.
But stretch marks can impact your self-image and drag your self-confidence way down. By learning how to get rid of stretch marks, you can restore your confidence in a hurry and achieve a look that you like a lot more.
If all else fails, cosmetic surgery could also be an option for stretch mark removal. Keep reading our blog to see if cosmetic surgery could be right for you.
Anything to Add? Leave a Comment!