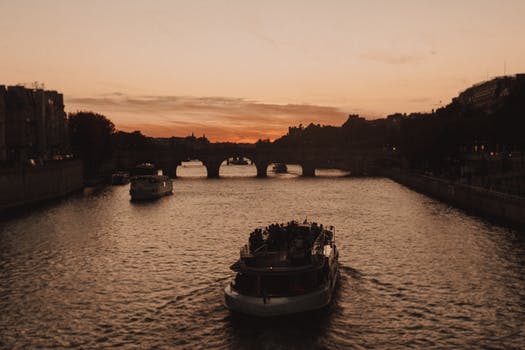 Did you know that travel and vacations benefit your health? Most Americans do not know that fact nor do they travel as much as Europeans. Americans are half as likely as Europeans to travel to another country. A whopping 29% of Americans have never been abroad.
Travel benefits your mental and physical health, read on to learn all the travel facts. Then, book your trip, your health will benefit.
8 Travel Facts You May Not Know
In 2018, one study indicated that Americans forfeited 200 Million vacations days lost each year. We have the time to travel, we just don't take it. It doesn't take a huge budget or a lot of travel experience to have a great travel experience that boosts your health.
If you want to take a trip, but are concerned about your lack of travel experience, there are companies that can help. They will design a wellness travel trip that will fit your budget and meet your unique needs.
1. Travel Helps Your Heart
One study documented that women who traveled 2 times a year had fewer heart attacks than women who travel every 6 years. Men who skip their vacation had a higher risk of death and a 30% higher risk of heart disease.
When you travel, stressors from home don't exist, that helps your heart. You tend to eat different foods which provide your body with different vitamins and minerals. It may also be that travel helps to keep you fit.
2. Travel Reduces Stress
This one may sound like fake news, especially if you don't like airplane or car travel. But travel actually reduces your stress.
When you travel you take a break from your normal stress and that stress break sticks around. One study showed, as long as 45 days later you feel less strain. Your normal, daily stress, bothers you less after a vacation and you are better at dealing with stress, in general.
3. Travel Keeps You Fit
You may think about travel as sitting in an airport or on a plane, but once you arrive, you tend to be more active.
You don't have access to your car, so you walk. You want to see the local museum, you walk. You try new things, snorkeling or diving.
When you travel you are more motivated to make the most of the experiences available. This pushes you outside of your comfort zone and you take on experiences you would not take on at home.
Travel may expose you to a new activity that you bring home and continue.
4. Travel Helps Your Brain
Every time we experience something new, our brain changes. New experiences change the neuropathways in our brain. This improves your health because it increases your cognitive flexibility.
When you travel to another country, you are challenged to learn different languages. Travel exposes you to different cultures that have different customs, that require you to move or act differently.
Travel may also make you more emotionally stable when you return home. The challenge and success of traveling to a different country make your daily stressors easier to manage.
5. Travel Enhances Your Creativity
Just as travel helps your brain, it also opens up space for new ideas. A study looking at 1,000 entrepreneurs found that 20% of their latest startups ideas came to them on vacation.
Exposure to new places, cultures, and languages can spark new ideas that you can take back home and implement.
6. Travel Boosts Your Immune System
Every time you are exposed to a different environment, your body adapts. Your immune system creates new antibodies and helps you to fight new bacteria or viruses. New exposures challenge your immune system and force it to become stronger in the long run.
While you may or may not have decided to drink the water. Traveling to new places helps to make your immune system stronger.
7. Locations that Have Healing Properties
There are places on the planet that have been associated with significant healing. The River Ganges in India has been a mecca for many who are looking to break the cycle of rebirth and find peace in heaven.
The Blue Lagoon in Iceland has mineral-rich geothermal seawater. The water and minerals heal exfoliate and heal the skin.
Walk in the woods actually improves self esteem and mood. Although we have improved our lives through the built environment, the reality is that our core nature needs to spend time in, actual nature.
In the United States, Mount Shasta in California is considered the place where heaven meets the earth. For Native Americans, space has been a place of healing. The earth's energy in this location creates energy vortexes. Many have walked these paths and felt its natural healing properties.
8. Travel, You Will Live Longer
Research has shown that those who travel actually live longer. While we may not know all the reasons that travel helps to prolong life, it does.
It may be an improved immune system, lower stress, or lower risk of heart disease, but travel improves your health.
It is important to take time to take care of yourself and travel is one powerful way to help you live a healthier, happier, life.
Now Put that Knowledge into Action
Now that you have all the travel facts, it is time to put that knowledge into action. It does not matter if you want to do high-end or budget travel, if you save money in your daily life you have more to spend on travel.
I love to find deals and savings for myself and my followers. Follow Thrifty Momma Ramblings to learn to live frugally.