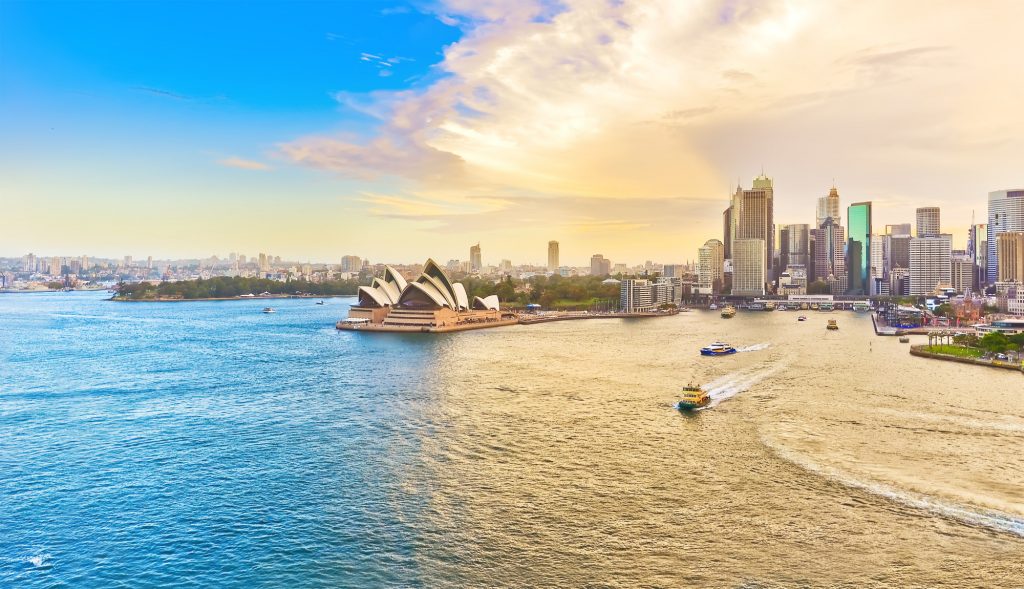 In 2018, there were over 9.5 million visitors to Australia. That's about a 1 million person increase from the previous year. No doubt about it: the time to travel to Australia is now.
We know that it can be expensive to get to Australia. But what is the cost to travel around Australia once you're there? Is it expensive?
It doesn't have to be! Learn all about the various methods to travel around Australia once you've arrived.
Travel by Plane
Traveling by plane to get around Australia is the fastest, but it's also likely to be the most expensive. The average cost of a flight in Australia is $30 per 100 kilometers (about 62 miles). 
Additionally, planes usually only travel between the larger state and regional cities. So if you want to see the iconic destinations, it's perfect. But if you want to see the coast or smaller towns along the way, this won't be your transportation of choice.
Most travel distances are only about 2 hours by plane. If you're traveling far, like from Sydney to Perth, you'll likely need to take a plane, since they're more than 2500 miles apart.
Travel by Train
Trains are a nice way to travel because they're a great way to take in the scenery as you travel. Of course, it's also slower than air travel, less convenient than traveling by car, and more expensive than traveling by bus.
Unfortunately, the train system isn't very extensive and might not take you where you need to go. And it can get pricey. For example, it will cost almost $700 go from Sydney to Perth and it will take you more than 60 hours!
Some opt for a train adventure. Doing this, you'll pay a set price and get a nice cabin, accommodation, meals, and excursions. Most of these journeys cost over $1,000.
But trains for day trips are a viable and more affordable option. There are several trips that you can take that are only a few hours long and cost less than $50.
Travel by Bus
Traveling by bus is one of the cheapest options to get around. Unfortunately, it also means you have to stick to the bus timetables. 
East coast buses are relatively inexpensive. They're usually about $35, or you can take a night bus for around $70. It's not the most comfortable or luxurious option, but it's a cheap and easy way to get around.
The west coast is quite a bit pricier and it may be cheaper to fly in and out. A Greyhound pass can cost you more than $500.
Travel by Car
Finally, you can rent a car. This option is inexpensive and offers the most flexibility. You can go wherever you want whenever you want. Use a car hire directly from the airport and reap the benefits immediately. 
Car rental starts as little as $25 per day. The longer you rent your car, the cheaper the daily rate. You can keep your belongings with you instead of stowing them away and worrying about their whereabouts. 
Don't forget about the cost of fueling your vehicle. A full tank will set you back $70-80 there, so add that in to your budget when planning the cost to travel around Australia.
Now You Know the Cost to Travel Around Australia!
Now you know the cost to travel around Australia! Looking for more travel tips for your next adventure? Bookmark LL World Tour for all the latest travel news and tips.
Anything to Add? Leave a Comment!