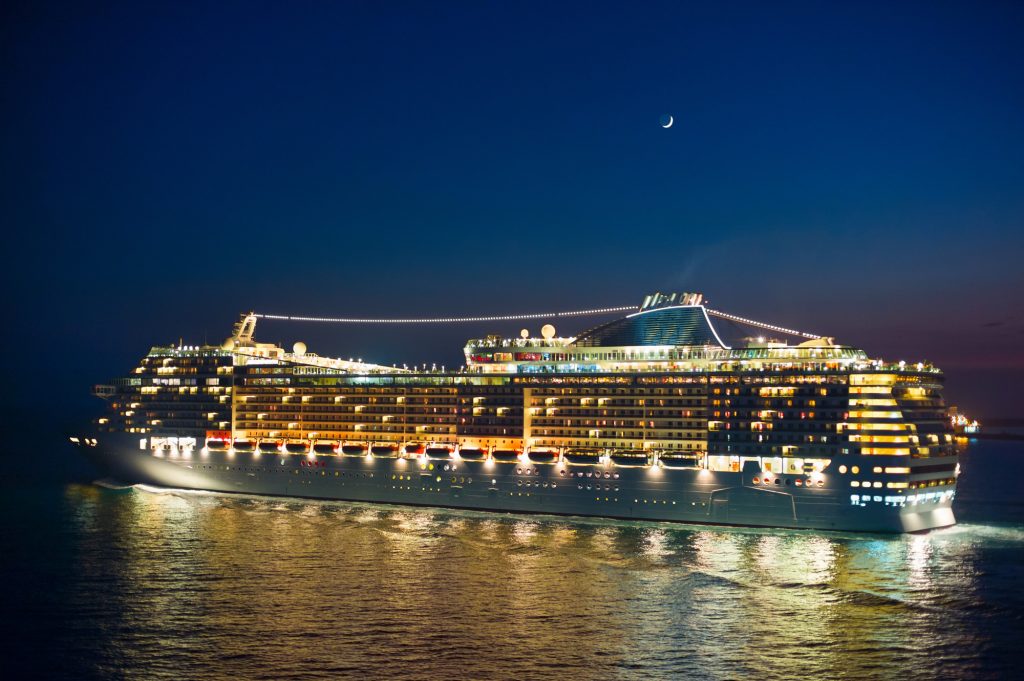 Looking to escape the hustle and bustle of a busy city? Why not take a relaxing journey by sea instead?
In 2018, 28.5 million people took a cruise trip. That's almost a 7% increase from the year before!
Before you book your big cruise trip, however, it's important to keep the accommodations in mind. 
Here are five tips to help you find the best cruise rooms available. With this guide, you can find exactly what you need to make your trip enjoyable and relaxing. Start cruising through these tips!
1. Location
First, you need to consider where the cabin is located on the ship. The wrong spot can make you seasick throughout your entire journey. Doing your homework, however, can help you find the cruise rooms best for lulling you straight to sleep. 
If you get seasick a lot, you want to look for a cabin that offers stability. 
You'll feel less rolling and rocking the lower and more central you are within the ship. Try to find cruise rooms at the lowest level, midship. 
The higher the cabin, the more likely you'll rock, roll, and feel sick.
Distance
Next, you'll want to consider cabins with proximity to certain locations. If you're interested in sunbathing the entire trip, look for a cabin closer to the upper-deck. For those who enjoy partying all night, try a room midship, near the entertainment venues.
Noise
Considering noise can also help you determine which cruise rooms are in the best locations. 
Most cruise lines place their more expensive cabins on the highest decks. These rooms are often located below the pool deck. However, choosing a room in this location means a lot of noise. 
While these rooms are considered "nicer," you'll also have to prepare for a lot of hollering and chair-scraping. 
Instead, find a room that's located a little lower. Your best choice for avoiding noise is a cabin that's between other cabins. 
You'll also want to avoid cruise rooms that are near:
Staterooms
Lounges
Bars
Self-service launderettes
The ship's engines or thrusters
These areas are likely to produce the most noise. 
2. Amenities
Every cabin will come included with basic amenities. These often include:
Climate control
Soaps and shampoos in each bathroom
A cabin steward to clean your room
Some cabins, however, offer additional perks. 
For example, choosing a suite will provide you with priority boarding. You'll also have an in-cabin bar set up.
A spa cabin, on the other hand, sometimes include fancy showerheads or yoga mats within the cabin. Even solo cabins come with extra privileges, such as access to an exclusive lounge. 
Here are a few other perks to consider when choosing between cruise rooms.
Concierge
During your vacation, you don't want to worry about pesky little details. Instead, a concierge can take care of those matters for you. For example, they'll:
Make your dinner and spa reservations
Book fun shore excursions
Complete requests with the front desk
These services are often included within the price of the suite. 
You might also receive a welcome basic full of drinks, fruits, and other snacks. Some ships also have an exclusive concierge lounge where you can relax privately.
Butlers
Having a personal butler can change your cruise ship experience as well. Make sure to review the specific services the butler offers. For example, they can:
Deliver room service from difficult-to-find restaurants
Refill your cabin's mini-bar based on your specifications
Serve in-cabin meals course-by-course
They're also available to unpack and repack your bags or prepare an in-suite cocktail party just for you!
Other Amenities
Here are a few other amenities you'll want to consider when choosing your cabin:
Access to exclusive spaces on the ship
Spa luxuries (including discounted treatments and fitness classes)
Walk-in closets
Whirlpool bathtubs
An in-cabin dining table for dinner parties
Bathrobes
Fancy skin and bath products
These amenities can ensure your cruise is a luxury experience.
3. View
The demand for cruising has increased by 20.5% in the past five years. As more people head aboard, they're all likely looking for the perfect view. 
If you want a room with a balcony, determine which direction it's facing. Aft balconies are at the back of the ship. You'll have a 180-degree view of the stern!
Since these cabins are at the back of the shop, they're often distant from many activities.
Promenade cabins, on the other hand, look out onto the walk-tracking that circles the ship. Some rooms have obstructed views with limited visibility, so watch out.
4. Size
Cruise cabins now come in all shapes and sizes. Here are a few details to consider about the size of the room.
Space Outside
Many people enjoy spending their time outside but want to avoid public areas like the sun decks. For a private experience, consider getting a cabin with a balcony. Then, you can enjoy the sun, avoid the crowd, and relax in your own quiet space.
Make sure to check the weather to determine if a room with a balcony is worth the price. 
Layouts
Different cruise lines offer unique cabin setups. For example, some have large living areas with smaller, sectioned off sleeping spaces. 
When choosing between cruise rooms, make sure to explore these layouts. 
If you're taking a cruise with family, you might want more space. You'll also want to consider a room with pullout sofas or bunk beds. These accommodations can help you maximize space. 
Suites
If you want space for the entire family, consider a suite. Suites come with plenty of room, so you won't feel cramped. However, consider how much time you'll spend in the suite beforehand.
5. Budget
Finally, you'll want to consider your budget when choosing a room. Often, the price will come down to the options you chose above. Try to set your budget early on.
That way, you have some indication of what you can afford before choosing your cabin!
All Aboard: Your Guide to Finding the Best Cruise Rooms
Ready to cruise off on a relaxing getaway? With these tips, you can find the best cruise rooms available. Now you can enjoy your journey in the laps of luxury!
Check the Travel and Vacations section of the blog for more tips!
Anything to Add? Leave a Comment!