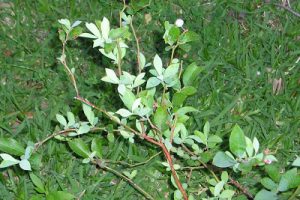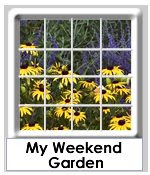 I was invited to join a great meme hosted by I Am Harriet. Thanks so much for the invite and what a great idea. I am really enjoying my garden and hopefully this will encourage more people to start their own.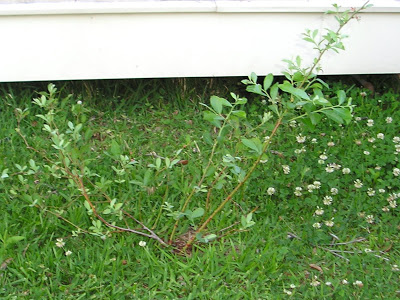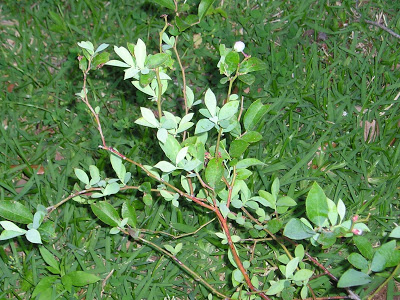 These are some pictures of my blueberry bush. I have two different rabbiteye varieties. One is a Tifton Blue and the other is a Climax. I can't remember which is which, but I planted them at the end of January. They are both a year old and this one has produced a berry. They don't really start producing well until around the three to four year mark. I'm really excited about how well it's growing and is flowering. I plan on adding a couple more next winter. I'm hoping to find some plants a little more mature like two years old.
I was also very pleased with how much we got done this weekend. We sanded down our porch swing and was able to stain it today. I don't have any pictures, but it looks so much nicer. My husband dug me a new row so I was able to plant my cantaloupe and watermelon seeds today. My husband's grandfather gave us some red potatoes on Friday that were freshly dug. My neighbor was generous with her Romaine lettuce. They were very tasty. We decided to grill chicken for dinner tonight. I cut up some of the potatoes with a little butter, Tony Chachere's (salt and pepper mixture), and parsley. I then put them in oven to bake. They were so delicious plus we made a side salad with the fresh lettuce. The only item we paid for was the chicken, which was bought on sale, and the side items were free. I will definitely return the favor when my harvests start coming in the next couple of months.