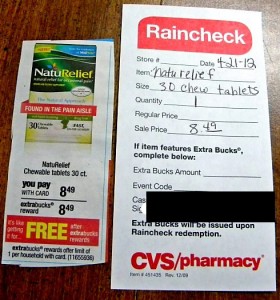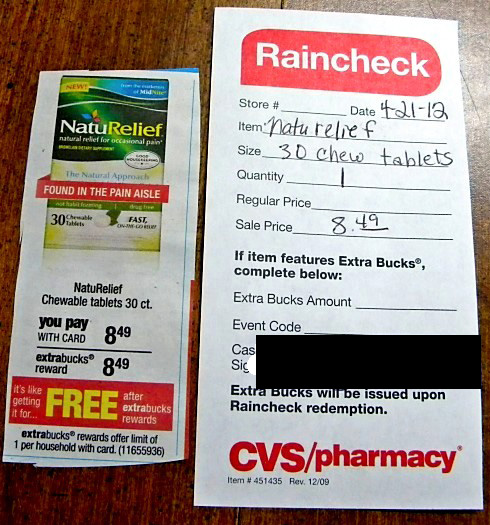 Today's thrifty living tip is to get rain checks on sale items. The best part is most rainchecks will NEVER expire! So you can hold onto them until another hot coupon comes out.
Another tip is to clip out the sale price from the sales flyer and keep it with your rain check. This way you have more proof of the sale price and shows a picture of the item which makes it easier when redeeming a raincheck.
*Note: Some sales will put a disclaimer saying NO RAINCHECKS so you have to respect it. I pretty much am always able to get one just by asking even at grocery stores. I have never tried it at Walmart so not sure. If you have gotten one at Walmart, then please share.
Do you ask for rain checks?
Anything to Add? Leave a Comment!