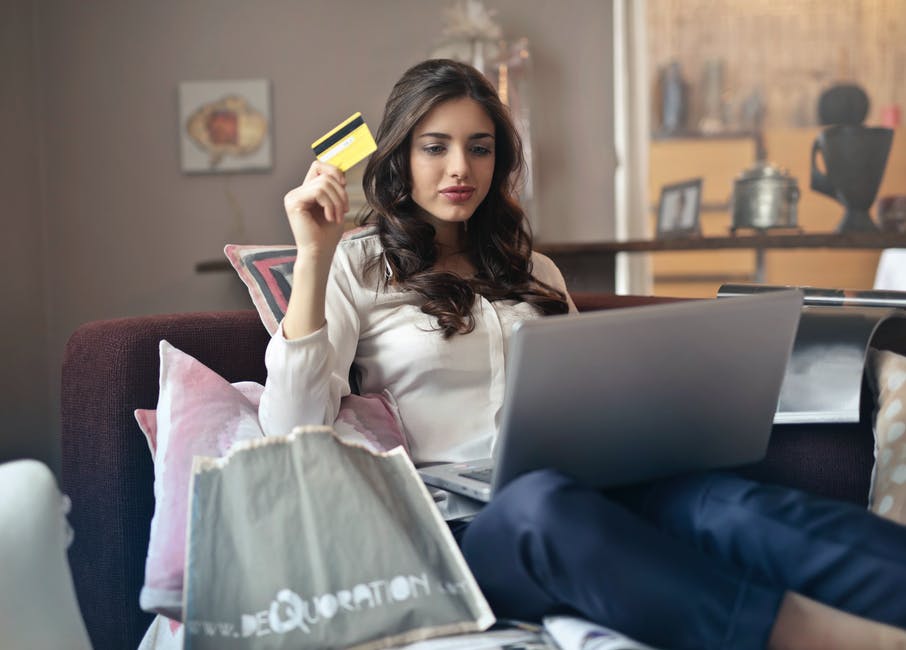 More and more people are shopping online these days. Digital sales have grown more than 45% this year alone. It's quick and convenient and it makes total sense why it's so appealing. 
But there are some things that are harder to shop online than others. Jewelry is definitely one of those things. Finding the right piece of jewelry in the traditional way often takes an extensive search, add in only being able to see pictures and the process gains another level of difficulty. 
You shouldn't count buying jewelry online out though. Follow our tips for buying jewelry online and find amazing, unique pieces with a few clicks. 
1. Clear Idea 
One of the most important tips for buying jewelry is to have a good idea of what you're looking for before you begin shopping. There are so many options and possibilities, it can get overwhelming quickly. 
When you start to feel that overwhelm, you're more likely to make a rushed decision to move on. Chances are it won't be something you're happy with in the long run. Having a general idea helps you narrow down your search to be able to find the right piece for you. 
Some things to decide ahead of time are the type of jewelry you're looking for (ring, necklace, etc), any stones you want, general design, and materials used.  
2. Verify Legitimacy 
The worst thing that could happen when buying jewelry online is to get scammed and either not receive anything after payment or not receive the item that you thought you were getting. 
It's very easy to be tricked when online shopping, a convincing website or deceiving photos are easily produced. So you have to always be on your guard to make sure you're dealing with a legitimate business that is offering exactly what you're looking for. 
There are several ways to verify that the company is real and worth shopping through. But a crucial jewelry buying tip is to check out the previous customer reviews. These often have both the listing photo and one from the customer, which allows you to compare and see how their experience was. It's a very helpful exercise to conduct when shopping online. 
3. Read Description Thoroughly
Along a similar line, sometimes the item that comes isn't what expected but it's not the fault of the seller. It's critical to read the full description very carefully for every item that you decide to purchase. 
This is the place where you'll find out if there are differences between what you see in the picture on the listing and what will actually come. It's also the place where you'll find out if you need to leave any special instructions, say for sizing or any engraving. 
Without reading the description thoroughly, you're leaving yourself vulnerable to missing crucial information. 
4. Understand Sizing Needs 
A very common issue that those who are buying jewelry online run into is sizing problems. Just like clothes, not all jewelers use the same sizing and it can be a little tricky to make sure you get a piece that will fit you. 
Most online retailers will have a sizing chart that you can reference before making your purchase. This will give the actual dimensions of the jewelry that you can compare to your body. Double and triple check your measurements against this chart so you're not disappointed when the ring arrives and you can't put it on! 
5. Pay Attention to Materials 
Another important factor in a good jewelry buying guide is to make sure to pay very close attention to what materials are being used in the creation of the pieces. 
Technology is amazing these days and there are so many ways to create lookalikes for any material. These are great options if you're looking to save a few dollars or have skin irritation with certain metals. But if you're looking for the real material, you want to make sure you're getting just that. 
You can find anything from impressive looking fake diamonds to real men's steel bracelets online, so double-checking for what materials have been used will eliminate any surprises. 
6. Timeline and Budget Considerations 
With any shopping you do, you have to factor in your budget. But there's another element you have to pay attention to when online shopping, and that's the shipping timeline. 
Both of these considerations are especially important when online jewelry shopping. 
A lot of the time when people shop for jewelry it's to commemorate a special occasion, which means there's a definite timeline involved in getting the piece there on time. Every online retailer will be able to give you a window for when the item will ship. But they don't have complete control over that date, so give yourself a healthy grace period to avoid problems! 
7. Check for a Return Policy 
Despite our best efforts and detailed research, sometimes a purchase doesn't work out the way we wanted it to. That can definitely be the case for jewelry purchases; maybe it's a slightly different color than you imagined or doesn't go as well with the outfit you had planned. 
Whatever the reasoning may be, you want to make sure that you'll be able to return your piece and get a refund before committing to a purchase. 
Every shop has different policies, so you can't assume that they'll take it back for you no matter what. But every shop will have their specific policy and practices laid out for you to easily find and check out. 
Best Tips for Buying Jewelry Online 
The right piece of jewelry can be a game-changer. It can make or break an outfit. Show your personality. Or remind you of something important. There's a world of possibilities available through jewelry. 
And buying jewelry online makes those possibilities even wider. You can find basically anything you're looking for online with the right tools. When you follow our tips and tricks, you're sure to find the piece you're looking for to add to your collection. 
If you're interested in learning more about smart shopping and finding what you're looking for, check out our other articles! 
Anything to Add? Leave a Comment!