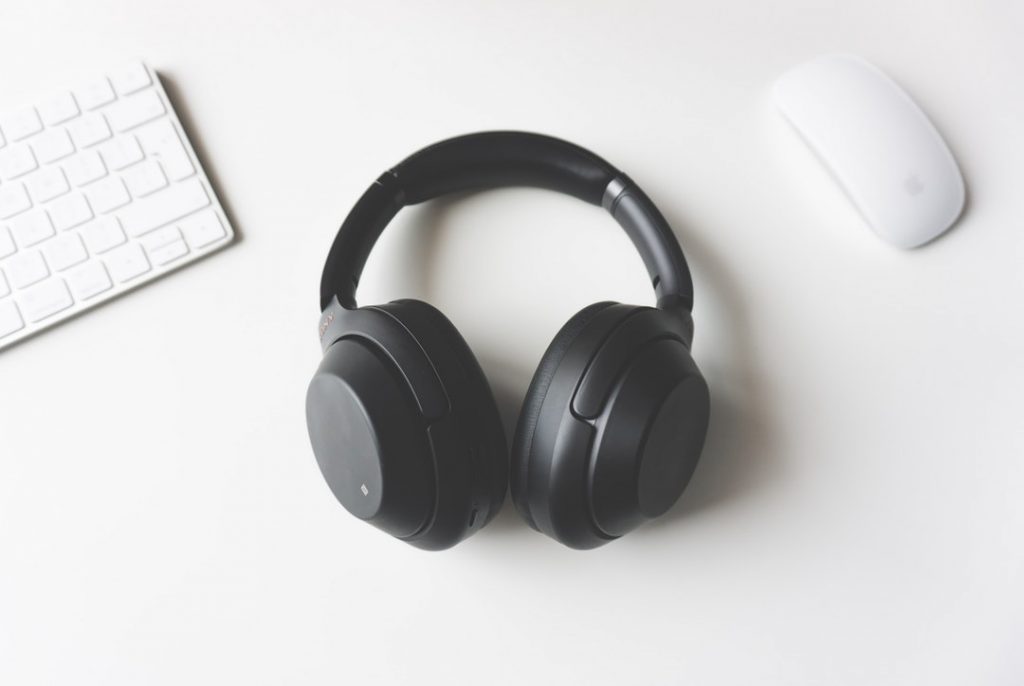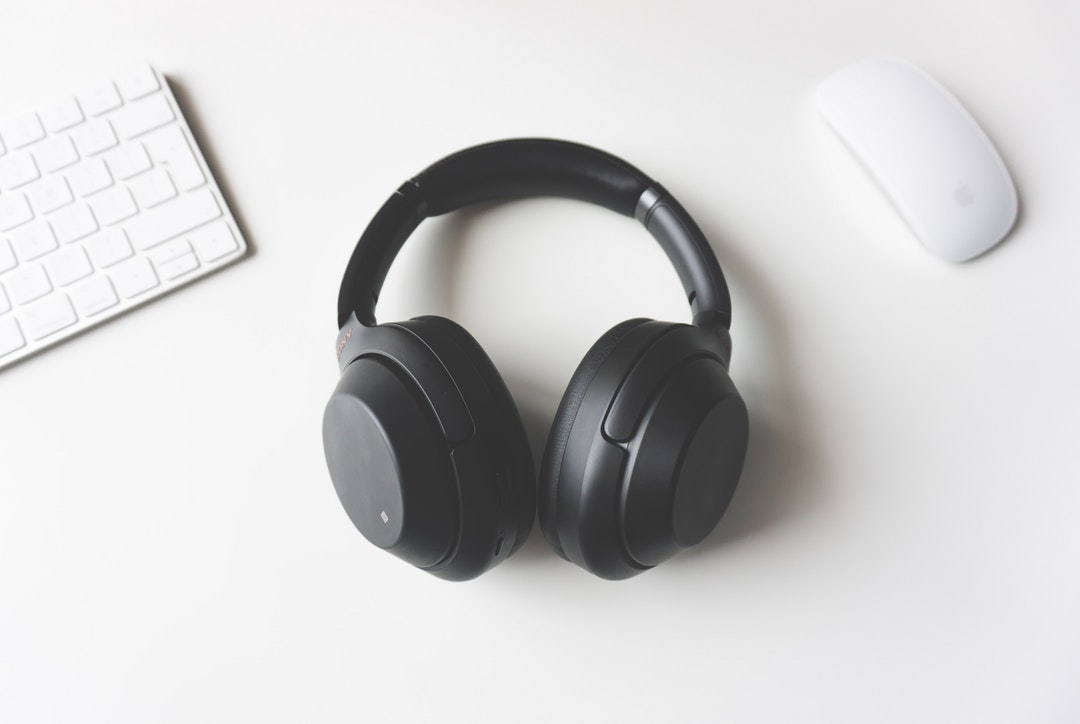 There are thousands of different headphones on the market, and it can be tough to find the perfect pair for you.
In a perfect world, you'd go down to the store, try on different pairs of headphones, and you'd find the perfect pair for you. But, you're probably going to be buying your pair online.
We've developed the definitive guide for buying the best cheap headphones.
1More Triple Driver In-Ear Headphones
If you're looking for a new pair of in-ear headphones, you will find that the 1More Triple Driver In-Ear headphones are worth taking a look at. The aluminum construction makes these headphones both attractive and fairly durable.
They have an angled design that goes nicely into the ear while allowing you to keep a low profile.
The remote control on these headphones has three different buttons that will allow you to pause and play audio as well as increase or decrease the volume. You get a decent amount of sound detail for the price that you pay for these.
The mids are good and really bring out human voices while the bass gives you a decent impact. While there is no noise cancellation feature, the triple drivers do a good job of keeping out ambient noise.
Some of the features of these earphones include three drivers.
There are two balanced armatures and a dynamic driver to ensure accurate sound. The remote control on these headphones will let you take calls, play or pause music, and adjust the volume easily.
The microphone these headphones use will provide you with the perfect way to make calls while you have them in.
Some of the pros of these headphones include their extreme durability. The lightweight aluminum alloy body of these headphones makes them extremely ready and tough for long term use.
The angled design of these headphones means that you can keep them in for hours without any discomfort. They offer a very full and lush sound with good mids and excellent overall bass.
The Jaybird X4
The entire Jaybird X series has earned quite an amazing reputation for itself over the last few years.  
The X4 headphones add a number of new features that set them apart from their predecessors. These headphones have a waterproof design and interchangeable ear cups that make them more versatile than ever before. You will find these headphones are available in a number of colors, including black, glacier white, and jade.
The metallic accents and colorful design make them very sleek and attractive. There is a three-button in-line remote and microphone on the cord, allowing you to take calls when you are on your phone.
Skipping tracks, pausing or playing and adjusting the volume is all pretty easy, and can be done with the press of a button.  The Jaybird app that you can use with these headphones is completely free and allows you to adjust the settings to achieve the custom sound that you want.
Some of the features of this headphone include the waterproof design. You can submerge these headphones in up to one meter of water without damage, making them perfect for the pool or bathtub. The Jaybird Mobile app from Android and iOs users lets you customize the settings.
When these headphones fully charged, you can get a full eight hours of play time from them.
If you are really picky about the sound of your headphones, you can use the mobile app to modify the settings.
Beats Studio3 Wireless
Beats Studio3 Wireless headphones look quite similar to the Studio2 model from 2014, but there are a number of noteworthy differences. These headphones have a proprietary chip, which significantly increases their battery life when you sync up with an iPhone.
You will be able to maintain a strong connection even when you are separated from your phone by hundreds of feet.
There are two onboard microphones that adapt to ambient noise to ensure you can always hear what you're listening to with absolute clarity. The noise canceling technology that these headphones use is quite impressive, to say the least. Each of the rotating ear cups on these headphones is still thickly cushioned for maximum comfort, even with extended usage.
There's also quite a bit of padding on the headband. There are a few buttons on the side of these headphones. The standard 3.5-millimeter input can be found at the bottom of the right ear cup.
Some of the features of this headphone include its dual mode adaptive noise canceling. The battery these headphones use will last for twelve hours before it needs to be recharged.
Cushions on each ear cup seal up around the ears to keep sound in at all times. 
Some of the pros of these headphones include its comfort. The thickly padded ear cups and headband means that you can listen to your favorite music in complete comfort. You can quickly switch between watching a movie on your MacBook to taking a call on your iPhone with these headphones.
The Beats Studio3 headphones have quite a sleek and stylish look that should appeal to most people.
Sony WH1000XM2
The Sony WH1000XM2 headphones have a noise canceling design that makes the outside world fall away while you are listening to music. These headphones have a solid design with a somewhat reflective plastic material in the exterior.
The ear cups themselves have a textured backing that looks a bit like leather. You will find that these headphones are very comfortable to use even for hours on end. The padded ear pads feel good, and don't put a lot of pressure on your head.
While you have the option of using a 3.5 millimeter wired plug, you can also take advantage of the wireless Bluetooth connectivity.
When you use this feature, you will be able to make the most out of controlling phase, which is very well designed. These headphones have impressive noise canceling properties that work extremely well.
You can easily listen to music on them in a fairly noisy environment without any issues. The overall sound quality is good, though there is definitely more of an emphasis on bass than the mids out of the box.
The voice assistant feature makes it easy to perform various functions. You can do everything from changing a volume to making a call by slightly touching one of the ear cups.
Some of the pros of these headphones include fast charging. You can get up to 30 hours of use with these headphones before needing to recharge them.
While the bass is perhaps a bit overemphasized, the overall sound quality these headphones offer is very good.
These headphones fold up and have a lightweight design for maximum convenience when traveling. 
Sony has been working hard on creating a very solid line of headphones, and they have certainly accomplished their goal with these. This company has a more comprehensive review of Sony headphones.
Bose QuietComfort 35
Bose has established itself as one of the top manufacturers of audio equipment in the world. The Quiet Comfort35 is the first pair of wireless noise-canceling headphones from this company. These headphones have a longer battery life that will allow you to keep using them for an extended period before you have to recharge.
The overall design of these headphones is very similar to its predecessor, featuring oval ear cups that are incredibly stylish and offer plenty of functionality.
There is plenty of added padding with the headband and individual ear cups, providing you with a comfortable way to listen to music or anything else. The even weight distribution also contributes to the overall performance of these headphones, making them easy to wear for hours without issues.
The sound has a nice, crisp quality that is far superior to most other wireless headphones on the market today. It handles everything from the mids to the bass with the utmost skill.
Some of the features of this headphone include its noise-rejecting microphone. The built-in microphones on these headphones have a noise-rejecting design for clear phone conversations.
Some of the pros of these headphones include its long battery life. You can get up to 20 hours of use in wireless mode and 40 hours of use with a wired connection.
Overall quality of noise cancellation is impressive, allowing you to tune out ambient noise completely. Pairing these headphones with your smartphone and other devices is a very quick and easy process. These headphones offer high-quality audio performance for a nice, even sound.
It is the best pair of wireless headphones on the market right now, and you definitely get your money's worth. This is also a very comfortable set of headphones that anyone can use for hours on end.
Get the Best Cheap Headphones
If you're looking for a solid pair of headphones, these five products are some of the best options on the market right now. The Bose Quiet35 is definitely our top choice, offering unparalleled noise cancellation in sound quality.
We recommend them for their sleek design and adaptive noise cancellation. Before you make your final decision, we recommend that you review each of the best cheap headphones closely.
Read more product reviews and comparisons here.
Anything to Add? Leave a Comment!