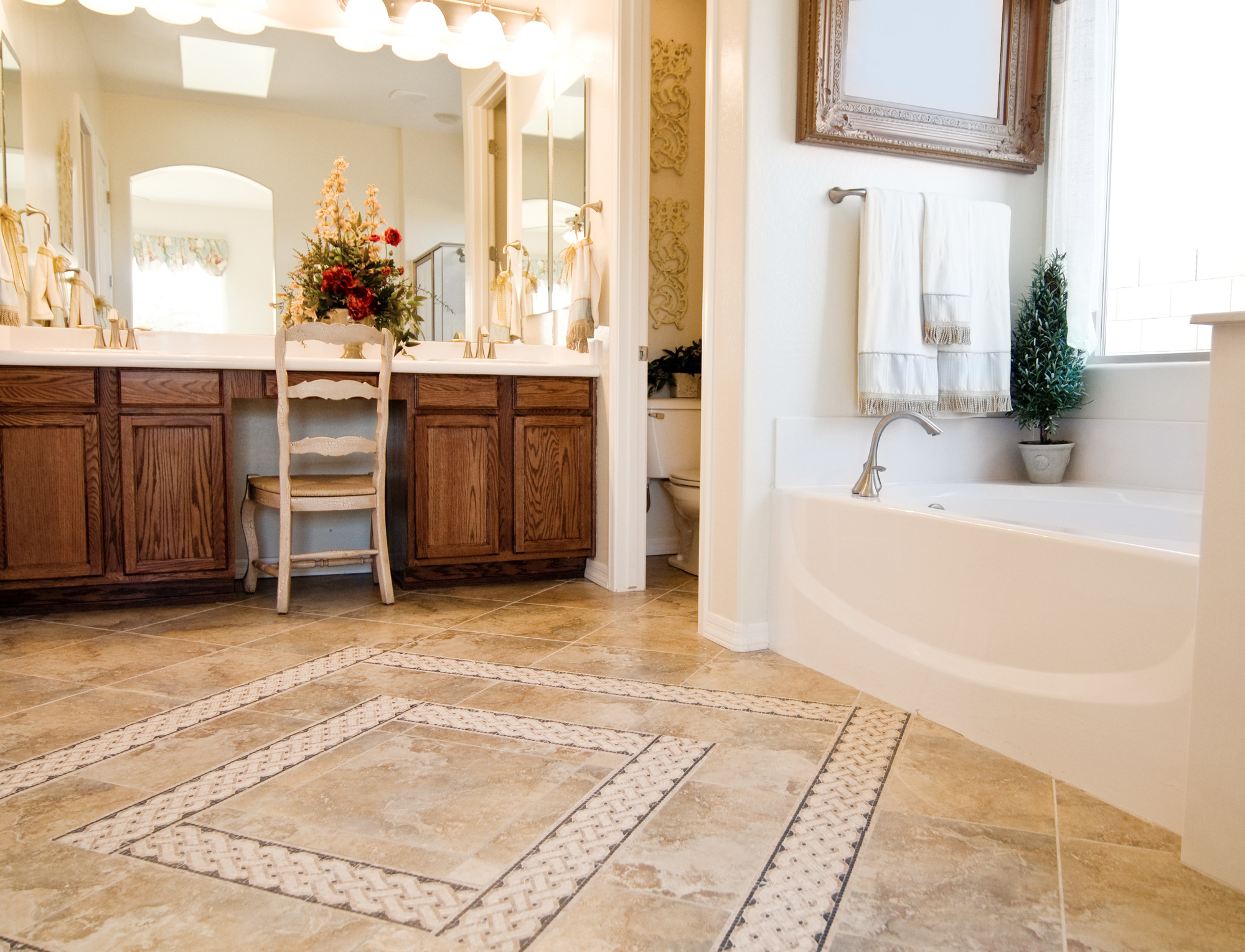 You spend nearly two years of your life in a bathroom.
Yet a lot of time, people tend to overlook this room when they're working on home improvements. In reality, the two rooms buyers pay the most attention to are your kitchen and your bathroom.
If you're getting ready to sell your house (or if you just want to make a few updates), you should focus on your bathroom first.
The good news? It doesn't have to be expensive.
Take a look at these 11 DIY bathroom ideas that'll make you feel like a professional bathroom designer.
1. Painting and Refinishing
Refinishing your vanity is one of the best and easiest DIY bathroom projects.
All you have to do is sand off the current paint and put on your new paint. Even if the paint you choose is the same color, a fresh coat will make your vanity look brighter and cleaner.
This should be your first DIY project as a bathroom designer because it really does make a huge difference. If you don't feel confident in your sanding abilities (or if your vanity has an excessive amount of stains), you can always choose to have a professional, like Specialized Refinishing, do the job.
2. Frame Your Mirror
There are so many different ways you can frame a mirror, and just about anything you think of could work.
One idea is to frame your mirror with wood. If you want a bit of extra space for your toothbrush and toothpaste, you can build a small shelf on the bottom to go with it. Don't worry about buying expensive wood. You can turn things like pallet wood and old window frames into mirrors.
If you don't like the wood look, pick up some gemstones at the dollar store and use them to line the edge of your mirror. You can even line your mirror with mosaic tiles.
Upgrading your mirror is a simple, inexpensive way to become a quick bathroom designer!
3. Hang Some Art
If it looks like your bathroom is missing something, it probably is. Your bathroom is one of the most used rooms in the house, so it shouldn't be the one that misses out on family pictures.
A few hung pictures will instantly make your bathroom look inviting and elegant. If you're selling your house or would rather not have family pictures on the wall of your bathroom, you can stick to beautiful scenery. Beach pictures work well in most any bathroom.
4. Install Hooks Instead of Towel Racks
You have to nicely fold your towel before you hang it on a towel rack or else it won't dry well. Yet, a lot of towel racks are only big enough to hang one or two towels.
The solution? Install at least three towel hooks where you had one towel rack. When you're done with your towel, you can just loop it over the rack without worrying about it drying or not.
Hooks also happen to be an easy and cheap upgrade. You can buy inexpensive hooks at a variety of stores, or if you want a more rustic look, you can make them yourself.
This upgrade is simple, but it will impress a lot of people.
5. Make Your Own Shower Curtain
Nice shower curtains can pull your bathroom look together, but they can also be really expensive. Fortunately, you can make your own without a lot of trouble or tools.
All you need are sheets and simple sewing skills. If you're not that into sewing, you can use fabric paint and paint your own design.
Be creative and make sure the fabric is enough to cover your surface area. Long shower curtains are a great way to make the room look taller.
6. Make Your Own Shower Mat
To complete the look, you can also make your own shower mat. All you need is a cheap rug and some fabric paint. If you can't get your hands on fabric paint, you can use other kinds of paint, like craft paint, but fabric paint works better.
Take caution to use waterproof paint that won't smear when a wet foot steps onto it!
7. Paint Your Walls
If your bathroom walls are still a plain white, it's time to be your own bathroom designer and make an upgrade. There are several different ways you can get creative with the walls.
Keep it a neutral color if you plan to paint all the walls. You can use brighter colors, but they make better accent colors. If your favorite color is bright yellow, consider just painting one wall and leaving the others white.
You can also paint your own designs onto the walls, like your own personal wallpaper.
Don't worry if you can't draw. Just use a stenciled pattern or choose a design that's not made of perfectly straight lines.
8. Find a New Handle for Your Toilet
Installing a new toilet handle isn't difficult, and it can make your toilet look a lot nicer. When people look at your new flusher, they'll see an elegant toilet instead of a cheap alternative.
9. Make a Decorative Toilet Paper Holder
Piling extra rolls or toilet paper on the back of the toilet will distract from your new toilet handle.
All you need is a vase — a straight one big enough for toilet paper rolls. You can then decorate it with glass paint, gemstones, paper, or tape and set it on the vanity counter.
10. Get a New Light Fixture
Pick a light fixture that will really light up the room. A room with a lot of light looks bigger.
Keep it simple and elegant. You don't have to buy anything expensive to make the light look nice.
You can even stick with a cheap bulb to cut the costs!
11. Bathtub Tray
Nothing beats a bath, except for a bath with books, drinks, and candles.
Thankfully, a bathroom tray is super easy to make. Think of it as a TV tray for the bathtub.
Just get a piece of wood long enough to reach from one edge of the bathtub to the other and add some short feet on the bottom to make sure it can't slide around.
Be Your Own Bathroom Designer
Upgrading your bathroom doesn't have to drain your wallet. You can find a lot of inexpensive ideas you can make yourself. Almost everyone who enters your house uses your bathroom, so make them think you hired a professional bathroom designer when they see it.
Have a lot of windows in your bathroom? Take a look at this window blind cleaning guide!
Anything to Add? Leave a Comment!