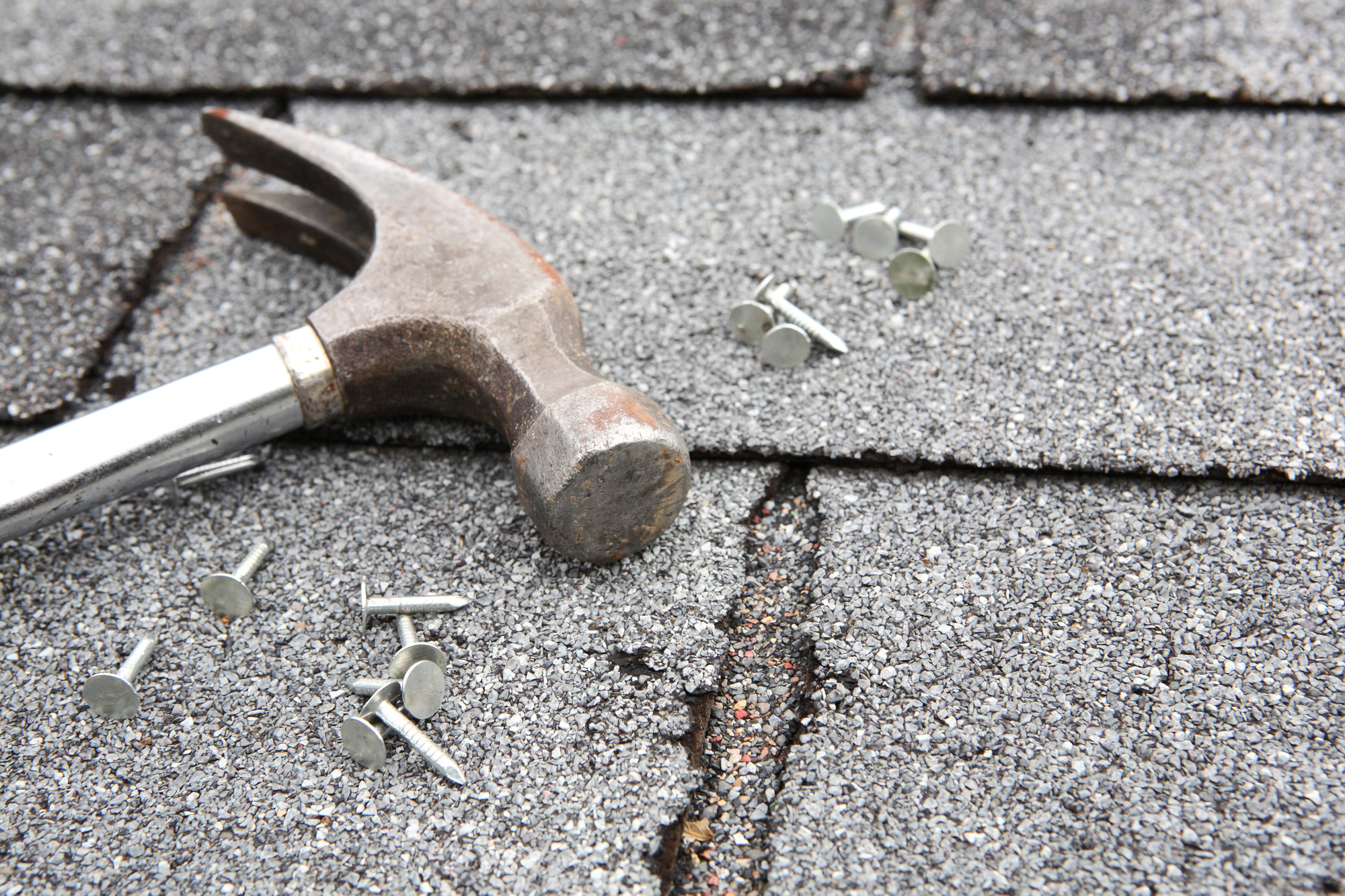 A new roof can cost anywhere from around $1,000 to $30,000, according to Home Advisor.
This massive variation depends on factors like where you live and what materials you use. Yet regardless of the variables, there are some clear ways to save on roof replacement costs.
Let's explore 10 of them.
1. Get Multiple Offers
When completing a large project like roofing replacement, it's worth your while to take your time, do some research and get a few estimates.
Each company you have out to do an estimate should meet your minimal quality standards.
Getting your friend's uncle to give you a quote when you have no intention of having it done by him no matter how low the price, is just a waste of your time and his.
Instead, do the research first, narrow down your list and then start scheduling appointments.
2. Time Your Purchase
Roofing is a very weather-dependent task. Roofing adhesive doesn't work if it's cold or wet.
Because of that, roofers do a lot of work in summer and fall when it tends to be drier and warmer in most parts of the country. Many of them do something else during the off-months like spending time with family or getting ready for summer months.
If you're very flexible, you can arrange for a roofer to just show up on a good weather day during non-peak season. And because they're happy to have extra work during the off-season, you can negotiate a discount that is mutually beneficial.
3. Do Some of It Yourself
We're not recommending that you try to reroof yourself. But you can cut down on roof replacement costs if you're willing and able to do some of the demolition yourself.
Pulling shingles off is much easier than replacing them, which takes significant skill. And it could be up to 1/3 of the job.
Assess your balance and skill working up high. Take precautions and never put anyone in danger just to save on roof replacement costs. But many people can and do the demo themselves to save.
Strap on your tool belt and add this one your DIY Diva skill-set.
4. Check into Home Insurance Coverage
Before you pay out a penny to get your roof replaced, find out if your insurance covers it. You may be surprised.
If a roofing inspector can show damage, you may have a claim. Hail, wind or other inclement weather can significantly reduce the life of your roof. Most homeowner's policies cover inclement weather damage.
5. Skip Removal This Time
Be careful with the one. The demolition of your existing roof may be optional. You can often lay a new roof over an existing one.
You'll want to make sure that it doesn't void the roof warranty or put too much weight on your roof, or it could collapse.
Typically, you should only have two layers of shingles on a roof at a time.
6. Select Roofing Materials Wisely
You want a tin roof or tiles. You think your house will look amazing and be worth more when you sell it.
But does it really make sense in your neighborhood? If not, it may have the opposite impact. You may not get your money back when you sell the home.
You'll end up paying more than you should.
You also don't want discount roofing materials. This opposite approach can slash the life of your roof, meaning that you have to repair and replace it sooner.
7. Negotiate
Do you have a couple rental properties that need a roof soon? Do you and your friend both need new roofs? You may be able to negotiate a better price by making it a package deal.
Even if you have nothing additional to offer, remember that estimates aren't set in stone. Ask the roofer if there are any ways to reduce costs. Share your comparable offers from other roofers.
See if you can negotiate the roof replacement costs down a little.
8. Be on the Hunt for Specials
Sometimes, roofing companies run specials, especially in the off-season, when weather permits. If you know that you need a new roof soon, keep your feelers out for specials.
Tell your friends to do so too.
Be skeptical of gimmicks that are too good to be true. The old adage "you get what you pay for" is true.
Someone offering not to charge anything for demolition or giving you 50% off will have to make up for it by doing your job as fast as possible. You don't win in that situation.
A poorly installed roof can cost you more in flooding damage and repair costs down the line. But even a Top Ranked Roofer will run specials sometimes. Be on the lookout for them.
9. Consider the Long-Term Financial Benefits
Do you need a 20-year warranty or a 30-year one? What will it cost in time and money if you have to go through this again in 10-15 years?
Will you get most of your money back when you sell the house in a few years?
Saving money on roof replacement costs now is important. But if it costs you more in the long run, is it worth it?
You'll need to evaluate your unique financial decision to be sure of what's right for you.
10. Trade Services
Yes, people still do this in 2018. What services might you have to offer in exchange for a discount? Roofers have kids and houses too. They need services just like you do.
You could offer to do something that you know how to do well like:
Babysitting
Doing some yard work
Building something
Sharing your garden yield
Chauffeuring their kids around
Housesitting
If you run a business, you could offer to exchange business services as well like:
Tax prep
Marketing
Dental care
Roof Replacement Costs Don't Have to Be Expensive
Roof replacement costs can be astronomical. But they don't have to be if you get a few estimates, time your purchase and negotiate a little.
For more tips, tricks and savings for thrifty moms, follow our blog or contact us today!
Anything to Add? Leave a Comment!