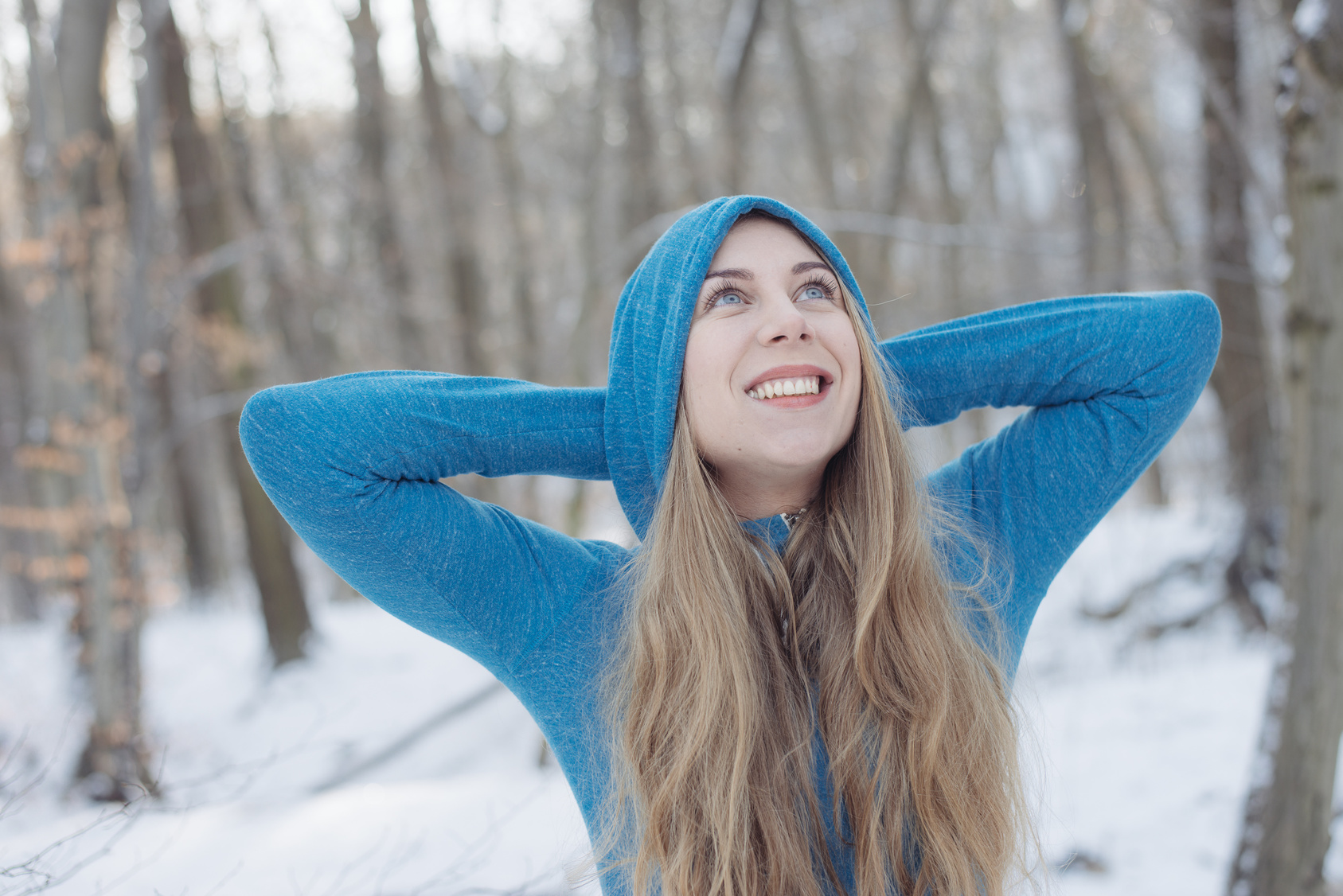 Are you someone who likes to cozy up during the winter and forget about following an exercise plan?
As tempting as it is to sit indoors during the chilliest time of the year, you may be missing out on some awesome health benefits!
Working outside during the winter may actually have you burning more calories. Your heart will also strengthen when it works extra hard to pump blood back into your body as you run outdoors in the cold.
Don't let the cold temps ruin your workout schedule. Here are seven of the best moisture-wicking winter workout outfits.
1. UnderArmour Women's ColdGear Infrared Full Zip Hoodie
Gear up for your run in the cold with UnderArmour ColdGear hoodies.
A water-repellent jacket like this one is great for times when you'll be sweating it out in the winter months. Just in case it starts to snow, this infrared hoodie will protect you from the harsh weather conditions as you run through your neighborhood.
The infrared technology embedded in this UnderArmour hoodie also maintains your body heat as you exercise. The multiple layers of thermo-conductive padding ensure a comfortable and durable protective coating.
With so many positive reviews, this hoodie qualifies as one of the best winter workout outfits.
2. Adidas Techfit Climawarm+ Tights
Flexible tights are a must when it comes to winter workout outfits. Adidas creates some of the best high-quality clothing for exercising. What sets their brand apart from the rest is the CLIMAWARM technology used in their cold gear.
Tights that keep out the cold are just what you need to invest in this winter season. Finding them at Adidas for under $100 will help you to conquer your fear of running in the chilly air.
Cute tights and trendy winter workout outfits will get you motivated to keep your body moving. If you don't have the time or energy to work outside, why not wear these tights as you jump around in the house?
There are plenty of programs online you can follow, such as the BBG program created by Australian fitness guru Kayla Itsines. She crafted her own fitness plan to outline a comprehensive guide for women to follow. Most see real weight loss results in as little as 12 weeks.
Learn more about the bbg program to start your fitness journey from a digital perspective!
3. Mizuno Breath Thermo Stretch L/S Crew
Winter workout outfits are not complete without a layering long sleeve top underneath jackets and hoodies.
A Mizuno Thermo stretch long sleeve zip neck top will be your first step in getting ready to work out. This long sleeve top captures body vapor and maintains your body heat all day long.
These tops also come in a few colors options, which include black, bright pink, or blue for cute yet comfortable winter workout outfits.
4. North Face Dyvinity Jacket
Need a new winter jacket? Try the Dyvinity design from North Face this season as your new favorite versatile jacket.
People rave about this jacket so much that they consider purchasing it in other colors, so that means it must be a great pick! They say you won't regret buying it, either.
The materials in this jacket include water and weather-resistant fabric. North Face as a brand is also known for incorporating WindWall fabric technology into their clothing.
This jacket also utilizes the power of WindWall fabric to reduce the harsh wind chill effects as you exercise in the cold. The WindWall fabric is top of the line in providing wind resistance.
The North Face Dyvinity jacket boats a feminine shape and plenty of room to layer clothes underneath. Its stylish and trendy design makes it a proud contender on our list for contributing to this season's hottest winter workout outfits.
5. Winter Workout Outfits from Lululemon: Toasty Tech Tight II Pants
Pants are another item to stock up on for your winter training sessions. The Adidas pants will be one pair to have in your closet, but if you don't already own a pair from Lululemon, let us describe why you should own the Toasty Tech Tight II Pants right now!
The Teach fleece within these pants from Lululemon is equipped with the ability to wick the sweat away while you exercise in them. Available in four colors, the Toasty Tech Tight II pants are ready to take on winter running sessions.
Even for weather conditions reaching the negatives, these pants do not falter despite the dropping temps. They'll provide your body with the essential core warming factors necessary to feel comfortable.
Lululemon is known for creating designs that empower people to reach their goals and wear sleek designs in the process. Trust these pants to keep the chilly wind out, too.
The pockets along the sides of these pants are great for storing your keys or your phone while you exercise outdoors.
6. Athleta Vortex Jacket
There is nothing quite like the fit of a slim jacket during the winter. A lot of the time, brands will sell huge, bulky designs that look overwhelming. Forget about the bulkiness when you shop at Athleta for the Vortex Jacket.
The slim design of the Vortex Jacket makes it a highly recommended pick for our top winter workout outfits. The Polartec Microfleece fleece is soft and strategically covers the entire jacket for excellent protection.
If you are an everyday active person, the Vortex Jacket is perfect for your lifestyle. You can't beat the fashion and function of this versatile jacket. The slim design is how you will accentuate your figure, from your arms to your waist!
The colors also mix well with other wintertime styles you may already own. You can order this jacket in a crimson-purple color or stick to a neutral black.
The Athleta Vortex Jacket is so comfy you won't even want to take it off! You work hard on training your body, so why not find a winter jacket that actually looks good and reveals your slim figure? The Vortex Jacket is just what you've been looking for.
7. Manzella Windstopper Glove
How about bundling your delicate fingers in a pair of running gloves?
The gloves you wear may be an overlooked aspect of winter outfit planning, but they are actually very important to an optimal workout. While the rest of your body is insulated by wearing fleece-lined jackets and tights, don't neglect your fingers!
Manzella has designed the perfect gloves for your hands. The technology incorporated within these gloves is WL Gore 3-layer material for the ultimate windproof protection.
The index finger and thumb also include touchscreen friendly capabilities for cell phone use. This allows you to easily make a call or send a text as you exercise during the winter.
These gloves are proven to fit all hand sizes and shapes. There's a nifty chart on the Manzella website to guide to finding your true perfect fit.
The gloves are not too heavy or too warm. You can carry these gloves along with you if you live in the Northeast region or out west in the mountains.
Another key factor to look for when deciding what gloves to buy is if they allow the sweat from your hands to evaporative quickly. Any aerobic activity you participate in this winter season will be the ultimate test for these gloves, as they promise to keep your hands dry.
The Manzella gloves received outstanding 5-star ratings on Amazon, so their well-made design must hold true. The breathable and lightweight quality attached to the Manzella Windstopper Glove makes it our top pick on our list of items for winter workout outfits.
Need More Fitness Tips?
Fitness is a personal thing, but it's universal at the same time. Beat the blues by challenging yourself to work out during the wintertime. You'll look great wearing these comfortable yet stylish digs highlighted throughout this article.
Our blog Thrifty Momma Ramblings is your one-stop for everything from cleaning to cooking tips.
If you want to begin your own mommy blog, we have tons of advice on how to do so! Even if you are not the most tech-savvy momma, we can provide inspiration to guide you through the first steps toward owning your own business online.
Or, if you just want to browse our website for more tips and tricks on living life the frugal way, we offer a wide range of helpful tips to maintain a healthy lifestyle on a budget.
If you need any help learning how to balance family life and find the time to focus on your own fitness needs, feel free to reach out to us today.
Anything to Add? Leave a Comment!