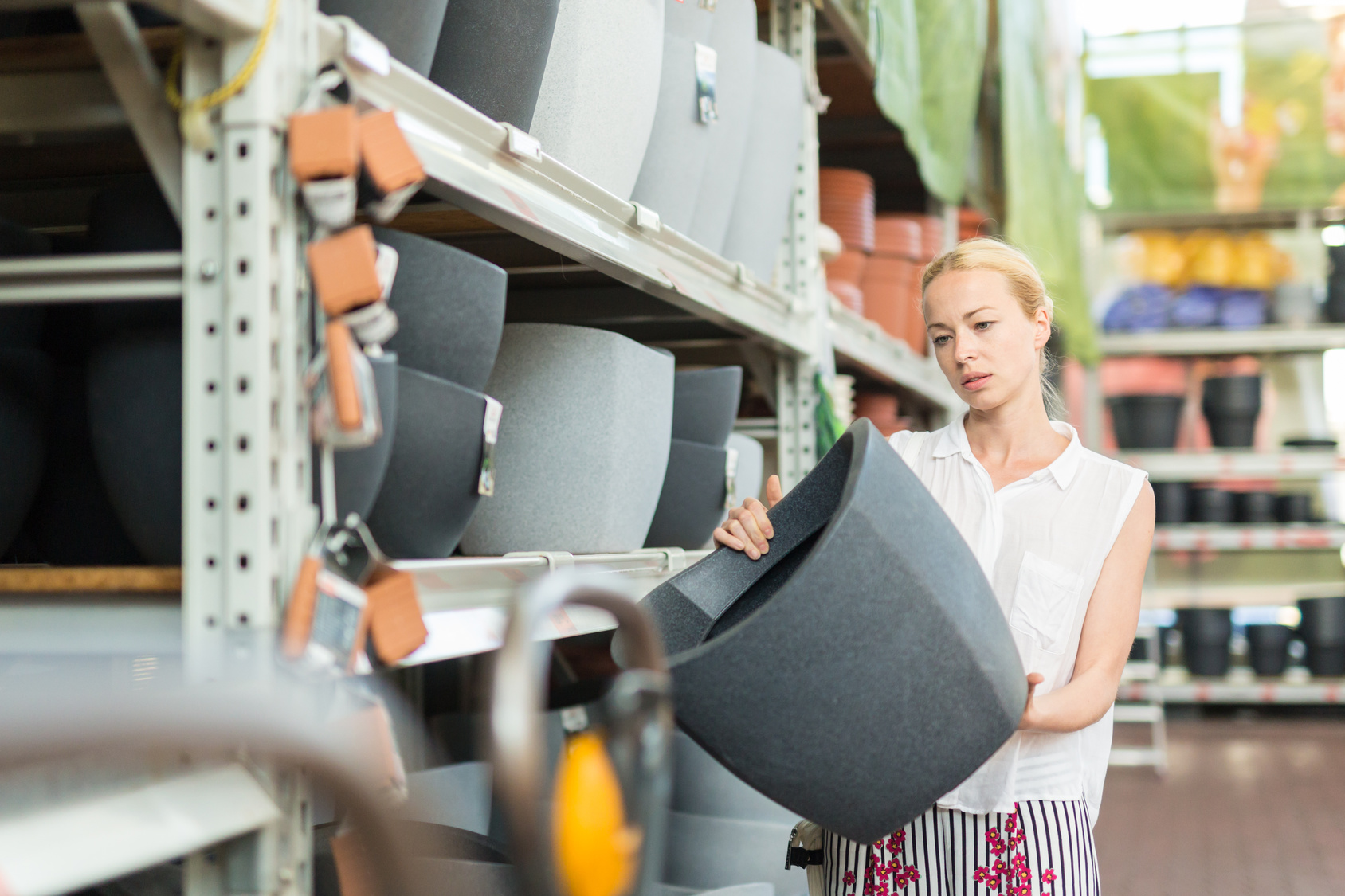 Looking to decorate your home? You'd better have a budget.
Everyone has certain expectations when they set out to decorate their home. That is until they're faced with a harsh reality – decorating is expensive.
We've all seen those shows on HGTV. Young couples build up a lavish dream home with nothing more than a small budget and a few professionals.
But real life isn't TV. Kitchen remodels alone cost over $20,000 on average. So it's important to be thrifty when looking for home goods.
Are you in need of some new curtains? Or a new faucet, or even a couch? Here are our tips on how to saving money. Read on to learn more.
Use Decorating Hacks
You can't afford your favorite item. So what?
There's no shame in going for something a little bit more cost effective. Try to buy alternative home goods that look good and don't break the bank.
There are all sorts of decorating hacks that can accommodate your vision. You can buy a succulent instead of a potted plant, purchase a rug, or look into inexpensive rohl faucets to add a touch of class to your bathroom.
Try spending big money on the items that draw the most attention in a room. You can splurge on curtains, drapes, and throw pillows but hang back on trinkets and nonessentials.
You can still stick to your budget and get the look you want. You just have to be a savvy shopper.
Stick to a Cash Budget
We've all been there. You get upsold when buying your home goods.
It's easy to set a budget for yourself. But it's even harder to stick to it.
One way to ensure you stick to your budget is by taking out cash. That way you don't have to worry about going over budget.
A common issue with home goods shoppers is they fall in love with an item way out of their price range. By sticking to cash, you're forced to fixate only on items within your budget.
Save yourself the headache of overspending by leaving your credit card at home.
Consignment Store
Thrifty shoppers know where to shop. That means cutting out big name chain retailers.
Save your money by taking a trip to a consignment store. Consignment shops are a step up from thrift stores in that only sell gently used items. The owner will sell their goods back to the shop in return for a cut of the final sale.
That's not to say you shouldn't take a trip to a thrift store too. But finding quality items there can be like finding a diamond in the rough.
If you're looking for the best bang for your buck, there's no greater place than a consignment store.
You can further save money by looking at their clearance sections and shopping when you know a valuable sale is underway.
Thrifty Home Goods
Decorating your home doesn't have to be expensive. You just have to get your hands dirty.
You'll be well on the way to your dream home as long as you have a firm budget, shop at the right places, and use a few hacks.
Still looking for deals? Contact Thrifty Momma for more tips on finding the right deals for you.
Anything to Add? Leave a Comment!