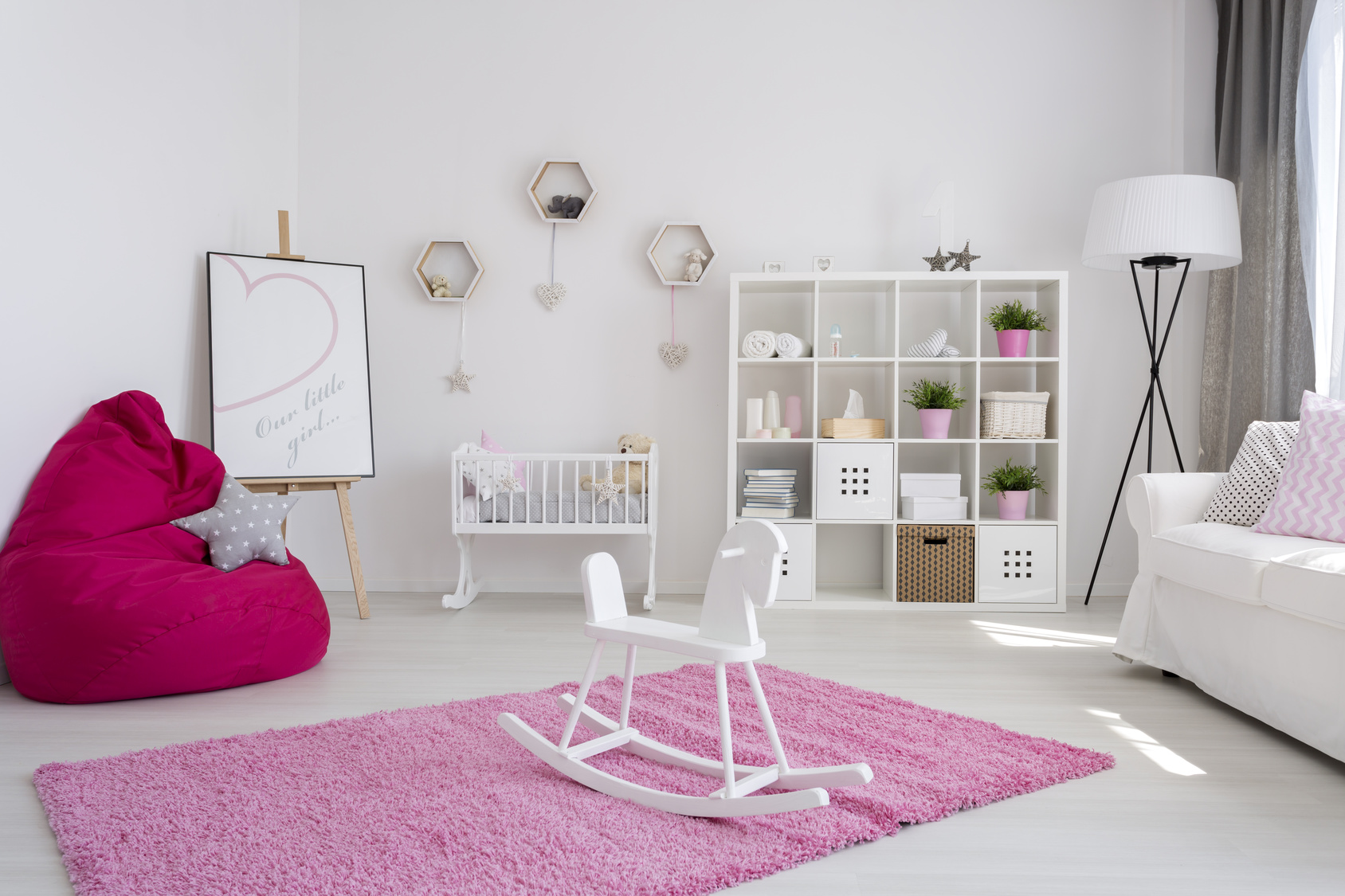 Every now and then, people need to declutter. But even after spending hours and days cleaning and throwing things away, much is still left over.
It's even harder to organize and hide everything when dealing with small spaces. So, how does someone tidy up and store necessary items when they don't have much space to work with?
Luckily, there are lots of cute storage ideas that can help organize the clutter and add to a room's decor.
It doesn't matter if it's an attic, a bedroom, or a child's playroom. You can declutter any type of room and still store everything in discreet – and adorable – ways.
Here are 4 adorable ideas…
1. Side Tables & Dressers
For decades, people have used side tables and dressers to tuck away their excess clutter. But not only that!
Adding a dresser or side table can often be the missing element of a room that ties its decor scheme together. Not to mention, people can decorate the top of them in addition to storing things inside them.
Dressers and side tables are staples to every bedroom. But they also go great in children's playrooms, living areas, and even indoor porches.
And people don't even have to buy them brand new! Many are available at second-hand shops, yard sales, or somewhere in a friend's garage.
2. Wall Shelves
What does someone do if their space is too small to incorporate a side table or dresser?
They go higher!
Wall-mounted shelves have become something of a trend in the DIY community. And there's a reason why they're climbing the ranks on the list of cute storage ideas.
They not only take advantage of the walls for storage purposes but style up any room. Plus, they go beyond standard blocks or flat pieces of wood!
Magnetic strips can store kitchen and bathroom items on the walls or sides of drawers. Peg boards and screwdriver racks are also helpful for storing tools in the garage.
3. Bins & Baskets
Every household has items that may be useful in the future, but serve no purpose in the present. And that's where storage bins and containers come in.
They store and hide clutter away in closets and under beds – in the most organized way possible.
But when there's no room left, collapsible storage bins allow storage out in the open. They're made with fabric and come in a variety of colors and patterns.
Baskets are also stylish additions to children's bedrooms, bathrooms, and living areas. They're great for storing toys, magazines, blankets, and even cosmetic devices.
4. Glass Jars & Cork Boards
These days, it's easy to find stylish jars online to implement cute storage ideas. And there's no shortage of places to use them for compact storage out in the open.
Jars can take advantage of excess counter space by storing things like spices and teas. They also store cotton balls, swabs, and hair accessories in bathrooms and bedrooms.
But what does someone do about their extensive jewelry collection?
Cork boards have become popular for this exact need!
Cork boards are the trendiest way to organize and hang jewelry with tacks for the easiest access. No more digging through boxes and untangling necklaces!
Cork boards also organize important papers that can't get thrown out. Junk drawers everywhere will breathe a sigh of relief.
Declutter & Organize with Cute Storage Ideas
You don't have to put up with excess clutter and mess. Especially if it means styling up one's living quarters in the process.
It doesn't matter how big or how small someone's home is. You can organize clutter and create more space in apartments and houses alike.
For more cute storage ideas, stay tuned with Thrifty Momma Ramblings!
Anything to Add? Leave a Comment!