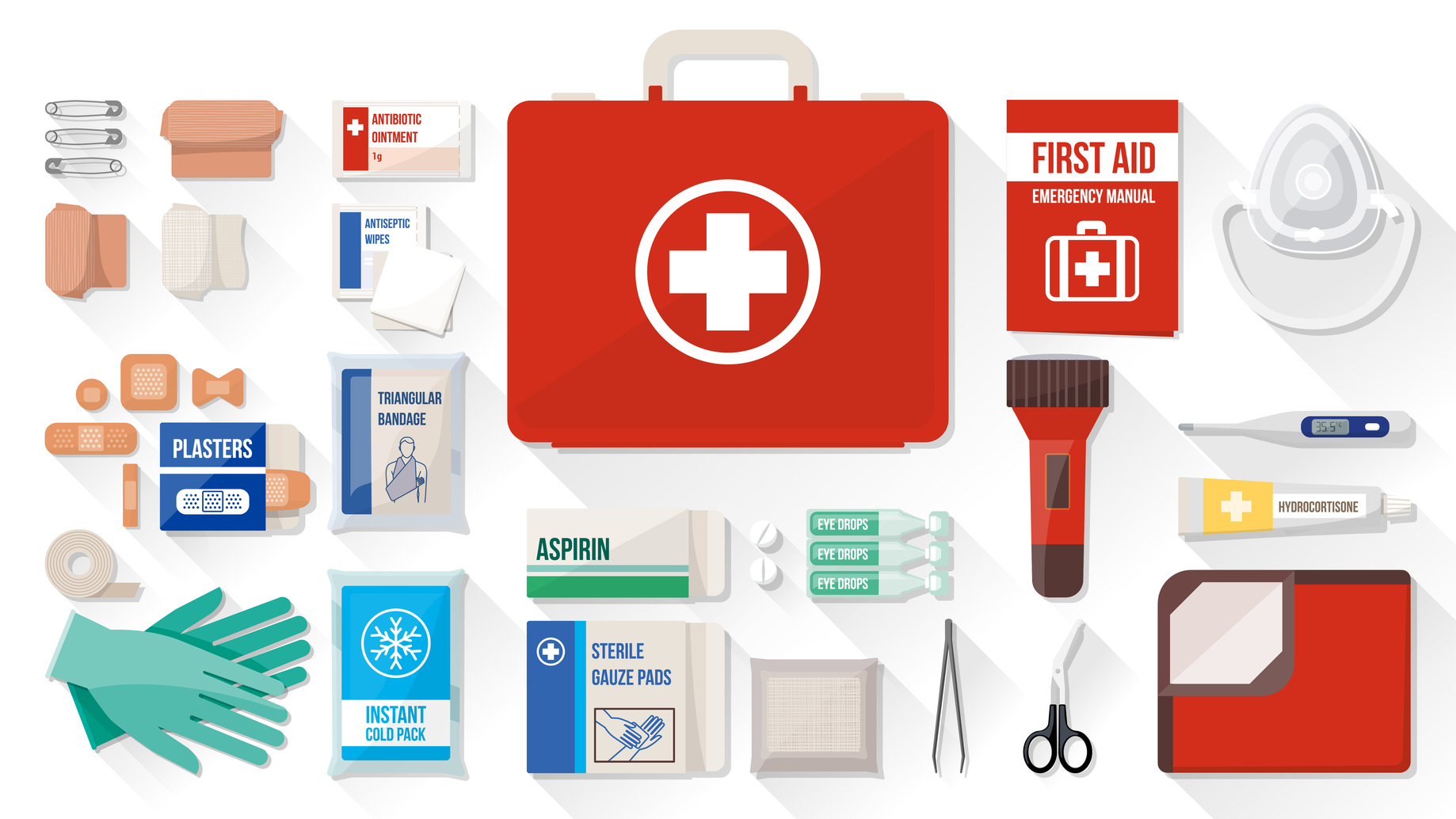 Having a first-aid kit on hand is one of the best ways to be prepared in the event of an emergency.
You probably have a closet at home that's filled with band-aids, ointments, gauze pads and aspirin. Of course, it's great to have these items scattered around your house. You should also have an actual first-aid kit put together.
A kit will undoubtedly come in handy anytime you venture outside the house. All you need to do is grab it and go! Kits can also be handy for in-home usage.
If someone in your family is bleeding heavily, you want to act fast. Having a first aid kit already put together will save you time. Everything will be right in one convenient container.
But what exactly should go in this first-aid kit?
Keep reading to learn how to create the best first aid kit for emergencies.
Container
To create the best first aid kit, the first thing you need is an appropriate container.
There is no hard and fast rule for the type of container you need, but know that there are a few different options to consider.
Plastic containers with snap-top lids are the most popular types.of first aid containers These are great for in-home usage, as they can be easily stored in a closet. And because they're see through, they'll be easy to spot.
For first-aid kits stored in vehicles, a backpack is a great option. Backpacks work well in case you have to leave the car. You can easily take the backpack with you on a camping trip without it being a nuisance.
Label Maker
Labeling your first-aid kit correctly will ensure it's easy for household guests to find.
You can purchase an at-home label maker and put labels on the containers. You will want to label the outside of the container, as well as the smaller containers inside. If you have a backpack, you could sew on a red cross symbol for easy identification.
If you have young children who can't read yet, put a big red cross on the box and explain to them what it means.
Items
Here is a checklist of items that you definitely want in your first-aid kit:
First aid book- A first aid book is essential for knowing how to properly use the items in the kit. Misusage of first-aid could exacerbate the injury or even cause death.
Adhesive bandages in a variety of sizes
Large gauze pads- you can always cut them up
Small pair of sharp scissors
Cotton balls
Alcohol prep wipes
Medical tape
Hydrogen peroxide
Rubbing alcohol
Non-latex gloves
Aspirin/Ibuprofen
Tweezers and sewing needle
CPR breathing mask
Thermometer
Sterile Saline
It's a good idea to check your kit every few months to make sure you are properly stocked up on all of these items. You can restock your items through an online shop like Save Ride Medical. And if you are unsure of what items to use for what situation, remember to read the manual! A first-aid kit can save lives.
Optional Items
Once you have the basics packed, you may also want to think about storing some additional items for your specific situation. Some items you may want to consider are:
Bee sting kit
Snake bite kit
Matches
Ammonia inhalant capsules
Small knife
Paper bags
Best First Aid Kit: Wrap Up
With the information here, you will be able to piece together the best first aid kit you possibly can.
We want to hear about your own kit. What do you keep in your kit? Do you think we covered everything? Drop us a comment below.
Anything to Add? Leave a Comment!