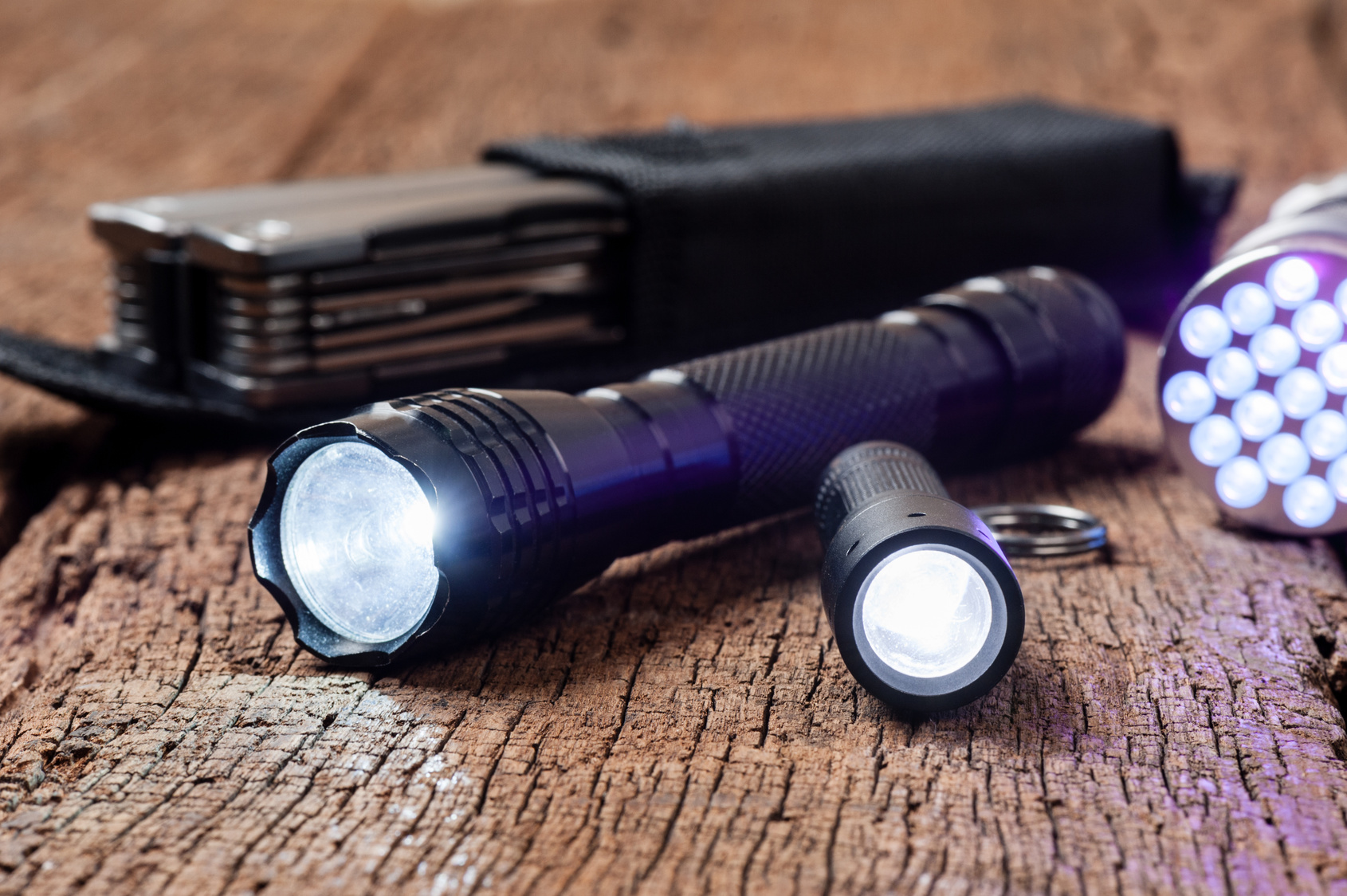 Summertime is here! And you know what that means – plenty of opportunities for outdoor adventures.
Whether you've been looking forward to a camping trip all year or you're planning a last-minute vacation, it's essential to have the right gear.
You probably already have items like backpacks, tents, and sleeping bags on your list of outdoor gear. But what about flashlights?
Flashlights are an often overlooked but essential item for any outdoor adventure. How do you know which type of flashlight you need?
Here's a list of the best flashlights for your upcoming excursion.
Handheld Flashlights
For a camping trip or day hike, a standard handheld flashlight should be sufficient.
Here are a few of the best flashlights:
511 Tactical Light For Life. Used by ETMs and police officers, this flashlight charges in just 90 seconds and lasts up to four hours.
Lumens Pelican 3310PL LED Flashlight. Perfect for overnight trips, this flashlight features a glow-in-the-dark shell and a run time of up to 190 hours.
PeakPlus Flashlight Kit. This versatile flashlight can zoom in or light an area up to 100 yards. It also has an SOS mode in case you run into trouble.
LE Adjustable Focus Mini LED Flashlight Torch. This lightweight but dependable flashlight is small enough to fit in your pocket.
Fenix E Series. Bright, compact, and economical, these flashlights are some of the most popular LED devices on the market. Use this link for more information on Fenix flashlights.
Headlamps For Camping and Night Hiking
For hands-free illumination, a headlamp may be the most practical choice.
Some of the best headlamps on the market include:
Fenix HL10 Series. Easy to use and incredibly bright, these headlamps are perfect for any nighttime activity. They're waterproof for up to 30 minutes underwater.
Shining Buddy LED Headlamp. With four settings and a lamp that swivels down 45 degrees, these headlamps comfortably fit any head or hat.
Luxolite LED Headlamp Flashlight. This headlamp features two buttons – one for a white light and one for a red light. It also has a long battery life of 30 hours.
Camping Lights and Lanterns
For anything you need to do around the campsite after the sun sets, a lantern is a practical choice.
Here are a few of the best camping lanterns:
Etekcity 2 Pack Portable Outdoor Camping Lanterns. These lanterns feature 30 low-powered LED bulbs to illuminate your campsite or the path to the restroom. Because they're water resistant and battery operated, they can be safely used inside a tent, a camper, or outside.
SUBOOS Gen 2 ULTIMATE Rechargeable Camping Tent Lantern. Perfect for backpacking, this small, lightweight lantern features three light settings and a hanging clip.
Suaoki LED Camping Lantern. For those who love to go green, this compact lantern features a solar panel for daytime charging.
Final Thoughts on the Best Flashlights
With so many flashlights on the market, it can be difficult to choose the right one for your needs. Now that you know the best flashlights, you're ready for your outdoor adventure!
Need ideas for your upcoming trip or other family-friendly activities? Be sure to check out my family life section for fresh inspiration.
Anything to Add? Leave a Comment!