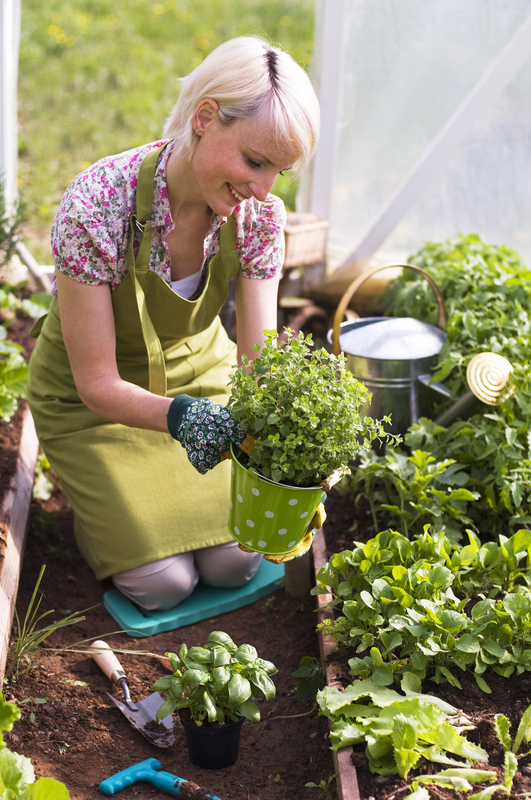 Did you know that 1 in 3 US households is now growing its own food and that a study in 2012 revealed that 164 million of us enjoy gardening in our spare time?
There are so many keen amateur gardeners these days that it's super easy to find cheap gardening tools.
Here are 4 cheap gardening tools that you need to own to make life easy.
Gloves
Never underestimate the power of a good pair of gloves. Although it's a hazard you expect to encounter gardening, getting a well-placed thorn or itchy rash from pulling up the wrong plant is never pleasant.
A good pair of gloves can be fairly pricey, but not always – especially if you take advantage of a great deal.
Keep an eye out for a pair which has good protection along the palm and all the way up the fingers. If the back is made of a softer material, don't worry too much (unless it looks really flimsy). A bit more stretch in the back side will keep your hands moving freely.
A trowel
You need a trowel. They're helpful for seeding, weeding, planting and so much more.
Trowels are cheap gardening tools in general – you don't need anything too fancy and the prices don't really go up over time. This key tool shouldn't cost you more than a few bucks.
You can get thin trowels for digging into plastic or resin flower pot arrangements in the yard, or wider trowels for when you're just working directly in the earth.
Forks and spades
Alright, this is really two cheap gardening tools, but they go together like cheese and wine.
They're both for digging with but serve different purposes. A spade is for digging big, deep holes you might want to plant a tree in.
A fork is used for loosening and turning over earth, to prepare it for seed sowing.
I recommend you grab metal tools, not plastic – as these will break. But don't worry, they're still a very affordable item. You should be able to grab both for well under $50.
I appreciate that might sound like a lot, but these things don't break easily. They should last you for years and years. Think of it as an investment for all those delicious vegetables you'll be growing in the yard.
Loppers
Loppers are razor sharp cutting tools that are used to prune back trees and dense bushes. If your garden is in need of some drastic cuts, these may well be your best option, short of more expensive electric tools.
Also consider their smaller cousins, the secateurs (also known as 'pruners'), which are dead handy to have around the place.
These are easier to use on smaller plants such as overgrown runner beans or roses.
Green fingers itching for cheap gardening tools?
Any dedicated gardener reading this will be raring to get back to the garden by now.
Just remember that when you've got hold of your tools, you're wasting money if you don't look after them. Store them away safely out of sight, and keep them as dry as possible to prevent rust on metal parts.
I've got more DIY tips on your garden waiting for you later. But in the meantime, get those green fingers back to the garden and grow, grow, grow.
Anything to Add? Leave a Comment!