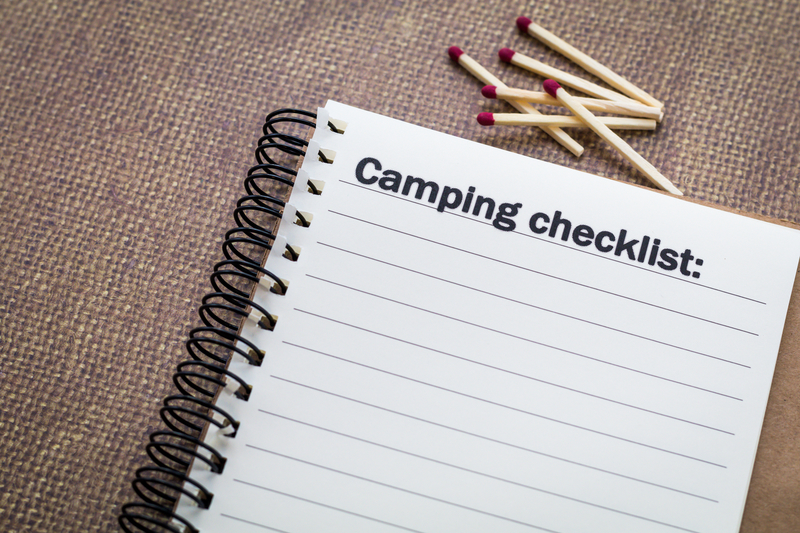 Camping is a fantastic way to enjoy the great outdoors, but not if you get all the way there and realize you forgot vital supplies!
Whether you've been camping for years or are planning your first trip, it's always helpful to have a comprehensive checklist of everything you'll need.
Make sure you're covered each and every time with this go-to camping list!
7 Must-Haves For Your Camping List
Getting away from the hustle and bustle for a camping trip can be so relaxing. The downside? You can't just run to the corner store to pick up supplies!
Always be prepared with these 7 things to never forget!
1. Shelter, Of Course!
Whether you're a bare minimum camper or would rather "glamp," everyone needs some form of shelter.
Don't forget a tent to protect you from the elements, insects, and other critters. You'll need all the supplies to build the tent, such as stakes, a mallet or something similar, and a waterproof ground tarp (or two).
If you're a consistent camper, think about investing in an awesome custom teardrop trailer. These bad boys can keep you organized, sheltered, and safe on your camping trips for years to come.
The coolest part? Some models feature a tent mounted to the roof of the trailer!
2. Sleeping Bag
You'll quickly decide you hate camping if you fail to stay warm at night. Check out this great infographic if you're camping somewhere especially chilly!
Make sure to bring a sleeping bag and any other slumber accessories you might want, such as a pillow or sleeping pad.
3. Food & Water
Bring plenty of nutritious food and water to sustain yourself during the trip. Make sure you have all the necessary supplies if you plan to cook!
Top tip: bring an ice chest to keep your food cold and locked up. Freeze water bottles instead of bringing ice so that you can have extra H2O on hand!
4. Flashlight or Lantern
One of the best parts of camping is getting to see the stars without the obstruction of city lights.
You'll definitely want a flashlight or lantern on your camping list for nighttime reading, trips to the bathroom (or lack thereof), and emergencies.
Don't forget backup batteries!
5. First Aid Kit
Safety first! In the case of bug bites, splinters, scrapes, or just a headache, you'll want a first aid kit on hand.
This is especially important if you're camping with kids.
6. Personal Hygiene Supplies
It's up to you how "natural" you want to smell during your camping trip, but you should probably bring the basics no matter what.
This includes toilet paper, a toothbrush and toothpaste, soap, and sanitary wipes.
7. Sunscreen
Don't let a bad sunburn ruin your trip.
Keep your skin protected with SPF especially when you're spending a lot of time outdoors!
That's It!
You'll probably want to bring more than just these 7 things, but remembering to pack these essentials will make your camping trip a lot more enjoyable.
Leave a reply with your camping list must-haves!
Like free stuff? Follow us on Thrifty Momma Ramblings Facebook to never miss one of our great freebies!
Anything to Add? Leave a Comment!