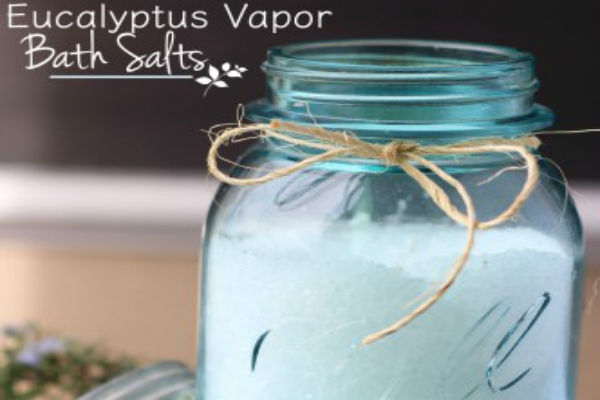 DIY Eucalyptus Vapor Bath Salts!
Do you like to take baths before bed to rid your stress? I sure do! If you're like me, then be sure to make to make these Eucalyptus Vapor Bath Salts! I recently made this DIY project and these eucalyptus salts smell absolutely amazing! Want to make this bath salt remedy as well? If you'd like to make these salts too, be sure to pick up the following ingredients:
1 cup Epsom Salts
1/2 cup baking soda
10 drops Eucalyptus Essential Oils
5 drops Lavender Essential Oils
PS: You can find these essential oils at Amazon or health-food stores. Not every Target or Walmart store may carry these essential oils, but keep your eye out.
For additional directions on making this bath salt, be sure to visit the My Frugal Adventures Webpage. Let us know what you thought of this project in the comment section below. We'd love to know!
Anything to Add? Leave a Comment!