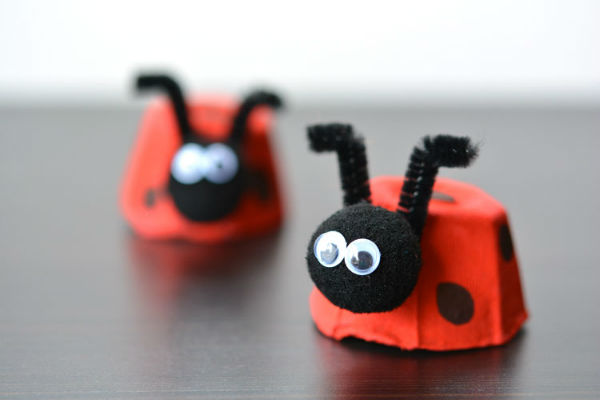 Easy Egg Carton Ladybug Project!
Do you have any empty egg cartons? If so, why not make this Easy Egg Carton Ladybug project?! This is a great way to make crafts with items that were going to be thrown away. My kids enjoyed this craft and yours will too! If you'd like to make this project with your kids, then be sure to have the following:
egg carton
black pipe cleaner
googly eyes
black pom poms
red paint
black marker
glue gun or white tacky craft glue
scissors
How did this DIY turn out for our readers? Be sure to let us know in the comments below! We love to hear from our readers. For additional directions on making this project, be sure to visit the One Little Project Webpage for more.
Anything to Add? Leave a Comment!