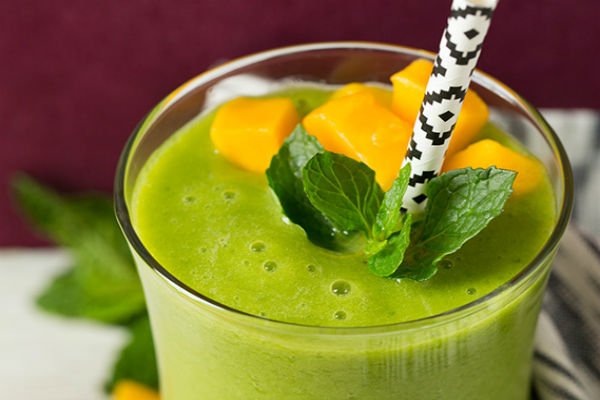 Mango Green Tea Smoothie Recipe!
Do you enjoy green smoothies or just want to slim down? If so, you'll need to make this Mango Green Tea Smoothie recipe, because it is delicious. I've made this recipe several times after my workout on the weekends. It is a great way to enjoy your food and eat healthy. Plan on making this yourself?  If so, here is what you'll need:
1 1/2 cups brewed and fully chilled green tea
1 1/2 cups (8.5 oz) frozen diced mangos
2 medium ripe bananas
2 cups packed (2.5 oz) fresh spinach
1 Tbsp fresh lemon juice
1 small handful fresh mint (optional, I like it with or without)
What green smoothies have you tried lately? Be sure to let us know in the comments below. We love to hear from our readers. For more directions on this recipe, visit the Cooking Classy Webpage!
Anything to Add? Leave a Comment!