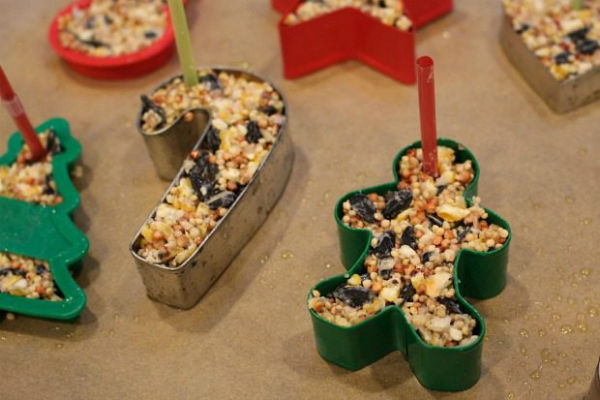 Birdseed Christmas Ornaments DIY!
Are you using your Christmas cookie cutters? If not, then we have a DIY that you will absolute love! Just pick up the needed supplies (listed below) and make these Christmas themed Birdseed ornaments. You can hang them on the tree for birds and have another Christmas tree!
You can make this DIY with any cookie cutter, so this project can be made year round! Want to make these cute bird treats? If so, you will need the following supplies:
4 cups birdseed
3/4 cup flour
1 envelope unflavored gelatin
3 tablespoons corn syrup
Cookie cutters
Cookie sheet
Parchment paper
Cooking spray
1/2 cup water
2 straws
Twine
Was the project a success for your family? Feel free to let us know in the comments below! For more details on how to make these Birdseed Christmas Ornaments, visit the EHow Webpage for further instructions.
Anything to Add? Leave a Comment!