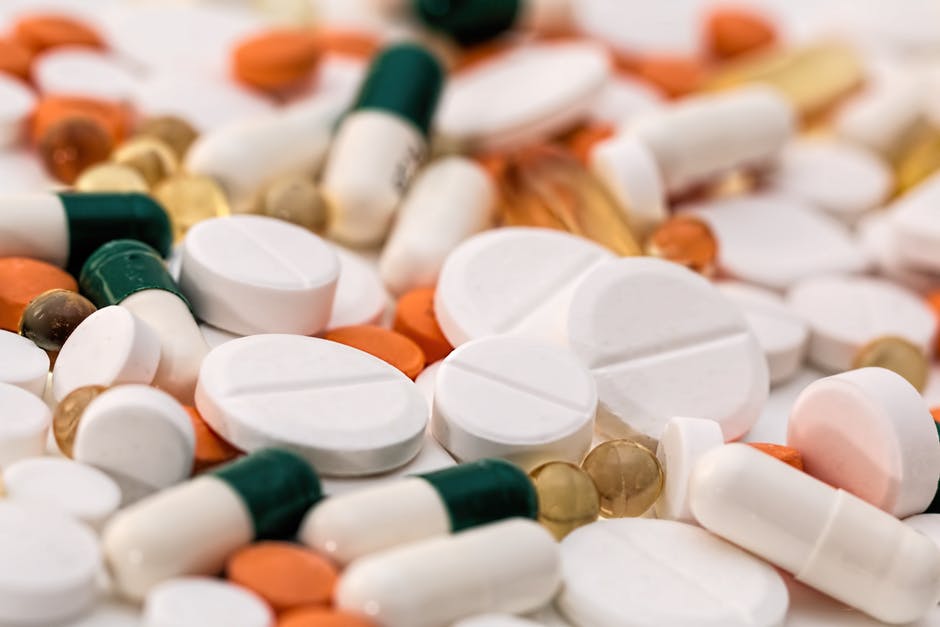 The global vitamin supplement market was worth an estimated $123.28 billion in 2019. Experts say that by 2027, this sector would have grown further by at least 8.2%.
All that proves how accessible vitamin and mineral supplements are nowadays. Plus, the Internet makes it even easier to order from an online vitamin supplier.
However, just because you can get supplements online doesn't mean you should buy the first one you see. You want to be sure that that you're ordering off of a company with good manufacturing practices.
To that end, we created this guide to help buyers pick not only the right supplements but the right supplier, too. Read on to learn how to make sure the supplements you purchase comes from a trustworthy company.
1. Determine What Vitamins and Minerals You Lack
In the US alone, almost a third of the population is at risk of at least one vitamin deficiency. Worse, 6.3% of the population is at risk of two deficiencies, while 1.7% are at risk of at least three deficiencies. Many of these individuals also have a heightened risk of developing anemia.
At the same time, many individuals also have "surplus" vitamins. This means that they consume too much of these micronutrients that they just end up excreting it. Put simply; many consumers waste money on "over-supplementing."
While most excess vitamins do get flushed out of the system, others, like vitamin A, don't. Instead, the body stores vitamin A, especially in the liver. The more of this vitamin you consume, the higher your risk of vitamin toxicity.
As such, the first thing you should do is to get tested for deficiencies prior to taking supplements. This way, your doctor can tell you the specific vitamins or minerals you lack. Your physician will also let you know which ones to avoid taking excessive amounts of.
2. Choose a Vitamin Supplier That Doesn't Claim to Cure or Treat
Were you aware that at least 29,000 dietary supplements are available to US consumers? What's more, a thousand new products get rolled out and made available to the public each year.
They're easy to buy and sell because they don't go through stringent regulations. For instance, unlike drugs, the Food and Drug Administration doesn't regulate supplements.
The FDA also defines supplements as products that aim to add nutritional value to the diet. As such, suppliers shouldn't make claims that their supplements can "cure" or "treat."
Here's an example.
Suppose you have anemia, a blood disorder that affects more than three million people in the US. Let's also say your physician told you that you lack vitamin B12, folic acid, and iron. As such, your doctor gave you the green light to take supplements with these nutrients.
So, you go online to shop around and explore your options for supplements. You came across one that says, "helps prevent and treat anemia."
This is a perfect example of a claim that vitamin makers and suppliers shouldn't make. There are a few exceptions, one of which is if the FDA has given them the authorization to do so. If they don't have this authority, they must not publish such statements.
3. Go for a Supplier Offering Products With the Right Nutrients
There are six nutrients classified as "essential" since the body can't make them on its own. These include vitamins, minerals, fats, carbohydrates, proteins, and water. Since the body can't "manufacture" these, you need to get them from external sources, such as food.
If a nutrient isn't part of the six, then it falls under the "non-essential" class. The body can synthesize non-essential nutrients, so it's not a "must" to obtain them from food. A few examples are some non-essential amino acids, fiber, and cholesterol.
Knowing this, choose a supplier of supplements containing the nutrients you lack. This is a good time to reference the results of your nutritional tests.
However, be sure to pay attention to the ingredients' amounts, too. The product's label should have specific numbers denoting the nutrient in measurable amounts.
For example, if a supplement contains vitamin A, it must list the exact micrograms, say, 600 mcg. Note that in women, the recommended vitamin A intake is 700 mcg per day. Men need a bit more, but they shouldn't take more than 900 mcg.
In any case, look for these exact figures, as you don't want a supplement that has too little or too much of a nutrient. Inadequate amounts will not help you reach your recommended daily intake. On the other hand, excessive amounts can put you at risk of certain nutrient toxicities.
4. Learn Both the Bad and Good
Before buying vitamins online, make sure you read and view more than just one review. You should lookup comprehensive product reviews as well as testimonials. However, you should also dig deeper when it comes to consumer complaints.
The Better Business Bureau is a treasure trove of both good and bad consumer reviews. Do note that the BBB itself doesn't guarantee company reliability or performance, though. Still, it's a good resource for ratings, as well as customer complaints.
5. Cross-Check What the Suppliers Say About Their Products
You don't have to stick to popular vitamin brands, but make sure you buy only from a legit supplier. However, it's not enough that you google the brand name; be sure that they have a certification. Then, make sure that their certification statements are legitimate.
An example is a certification from the U.S. Pharmacopeial Convention (USP). The USP is a scientific organization that identifies and tests dietary supplements. It certifies brands that meet the organization's stringent strength, quality, and purity standards.
You should also look up brands using the site of the Office of Dietary Supplements (ODS). It has an extensive Dietary Supplement Label Database. There are about 76,000 dietary products that you can learn more about through the ODS.
6. Check if the Supplier Is Also the Manufacturer
Most health authorities require supplements to have a statement about all involved companies. For example, the product label should name the manufacturer, packer, and distributor. After all, some supplement makers do work with separate packers or distributors.
This is a legal practice, but you should still research each company involved. You want to make sure that these businesses do exist and have licenses and registrations. For starters, this reassures you that all parties are legitimate entities.
If you know who else handles the supplements, you may be able to discover potential issues about them. For example, the packaging company may actually have complaints made against them. You may even find out if there are counterfeit products for the supplements you want to buy.
7. Be Sure the Online Supplier Has a Safe and Secure Site
All Internet browsers will now alert you if the sites you visit aren't safe or secure. You'll see either see a "Secure" or a "Not Secure" tag right beside the website's URL. A secure page will also have a lock icon, while a not secure site will feature a "!" icon.
Always buy from an online vitamin supplier with a secure site. This means that the data you send and receive from that site is private and secure.
On the other hand, a site tagged as "not secure" doesn't utilize a private web connection. This means that the data you send and receive through the site is at risk of digital snooping. For example, a hacker may be able to view and even alter the details you get through such websites.
Keep in mind that cybercriminals attack 1.5 Internet-connected computers every minute. The last thing you want is to be an owner of one of these devices, as criminals may steal your identity. At the very least, they may steal your money or use your bank info for fraudulent activities.
8. Confirm the Supplier Isn't on the FDA Product Recall List
Before you buy any supplement online, check the FDA product recall list first. It contains the names of supplement makers that the agency has issued a warning. These alerts may be due to misleading ads, untruthful health claims, or toxicities.
The FDA also promises to become more "proactive" in dealing with illegal supplements. So, you can expect the agency to update this recall and warning list regularly. Always check it for updates before you press that "Buy Now" button for an online supplement.
Do Your Due Diligence
As you can see, it takes a bit more than just reading reviews when it comes to choosing a vitamin supplier. You need to read and understand labels and look for certifications. Don't forget to get your doctor's approval first before you take these products.
Interested in staying up-to-date on the latest in health, fitness, lifestyle news? Save this site on your bookmarks bar then, and feel free to follow us on social media!
Anything to Add? Leave a Comment!